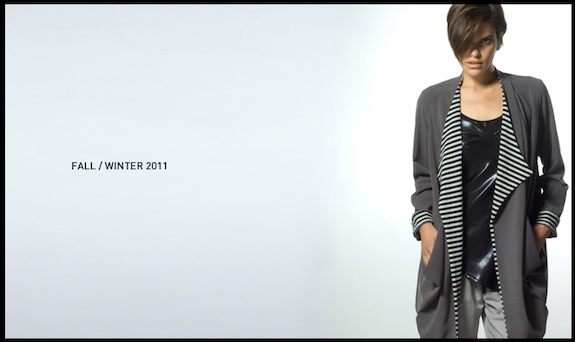 Alumna, Jill Giordano (B.F.A. Fashion Design) along with fellow designer Brian Scheyer continues the success of their gr.dano label — they just launched their Fall/Winter 2011 collection.
Keeping in line with their streamlined, minimal architecturally-sound design aesthetic, their brand new designs will be available (for those in San Francisco) at their 440 Brannan Studio in SoMA later this year. You can also check out the windows featuring their designs at our 79 New Montgomery Atelier.
To take a look at their entire FW 2011 collection visit www.grdano.com.