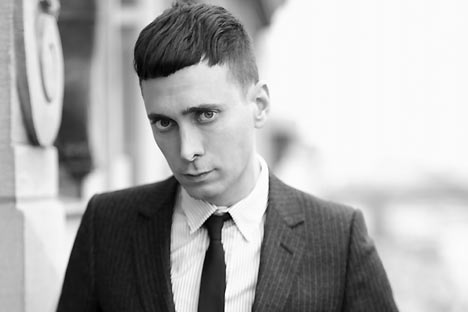 A week ago, we told you about some changes going on in the fashion industry – Raf Simons was unceremoniously dumped by Jil Sander, and Stefano Pilati was ousted from Yves Saint Laurent. While we knew that Raf was going to be replaced by Jil, no official announcement had been made as to who would replace Stefano – until yesterday.
Follow the jump to read more!
Yves Saint Laurent announced that Hedi Slimane would take over as the creative director at YSL – exactly what industry insiders had speculated all along. Hedi was the head of men's wear at YSL for a brief period, and dabbled in women's wear when he was at Dior, but has never designed a full women's wear collection. He left Paris to focus on his photography career in L.A., something which he will continue to work on while heading YSL. YSL CEO Paul Deneve told Women's Wear Daily that he looks forward to "a promising new chapter in the story of the maison." Slimane's first collection is set to debut for the resort season, and I'm sure everyone will be lining up to catch a glimpse!