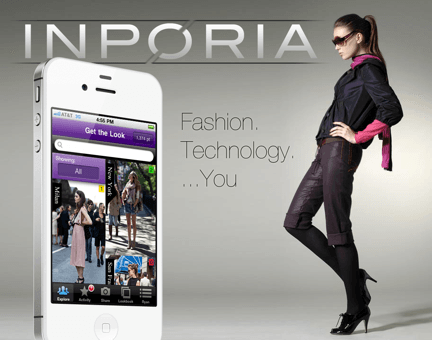 Inporia, Inc. is looking for interns!
Inporia is an exciting new fashion startup building a mobile app and web site to help people discover and share great fashion. This is an opportunity to work with a brand new startup developing cutting edge technology for the fashion industry!
Major: Fashion (Any)
Key Skills: Fashion brand and product knowledge, trend spotting, styling, writing
Job Description:
We are developing a mobile application that allows people to discover and share great street style looks. We also help users identify the items in those looks (or similar items), so that users can easily buy them and get the same look for themselves. Your responsibilities would include:
Review street style photos posted to our site (either uploaded from users, or imported from other street style blogs like the sartorialist or lookbook.nu etc), identify items in those looks and attach links showing users where they can buy the items online.
Tag each photo with a style classification (e.g. hipster or high-fashion), as well as a body type that it would look good on (this helps us recommend the best looks to our users)
Detect key fashion trends based on what people are wearing on the streets in various cities. Compile trend reports as an email or blog post with pictures showing off the trend, and text describing it.
Help find new street style fashion blogs with great photos that we can potentially include on our site.
Minimum 6 hours per week or a lot more
This internship is unpaid but can be done for school credit
We reward top performers with gift certificates to Nordstrom and other great stores!
Follow the jump for more info!
Job Qualifications:
You are live and breathe fashion. You are excited about discovering the latest looks and trends.
You see an outfit and can immediately make a good guess about who made the items and where to buy them
You have a good understanding of different styles and body types, and can recommend outfits that will look good on different types of people.
You are self-directed, and can work quickly on a computer
You have creative writing skills, for putting together trend reports
Location:
• We have an office in San Francisco, CA but have a flexible policy about working from home
How to Apply:
• Email your resume and a brief cover letter to: internships@inporia.com