Fashion and knitwear designer alumna I Shan Liou represents the school this weekend at APAture Runway III: Third Annual Fashion Show of Emerging Asian American Designers presented by the Kearny Street Workshop and the Asian Pacific Islander Cultural Center.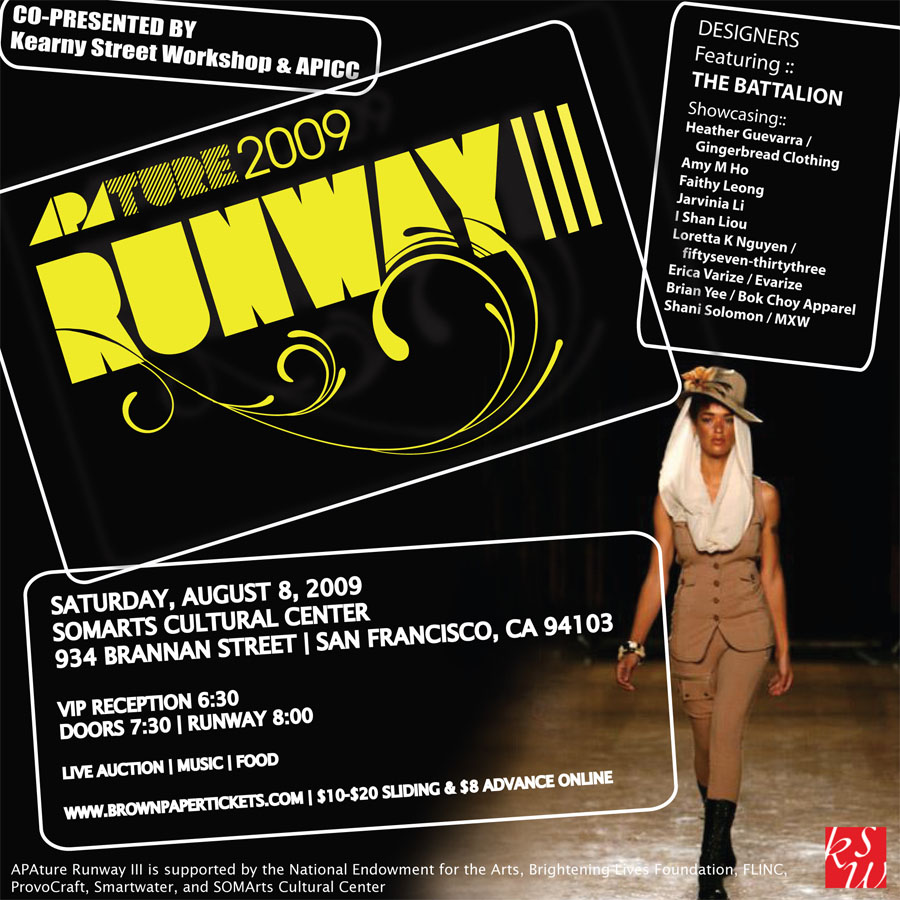 I Shan worked with textile designer Myoung Hee Kim in a collection that was inspired by Sam Francis' paintings of earth, wind, water, air and fire. The two showed their collection at New York Fashion Week in February and now she brings it on at the APAture Runway show.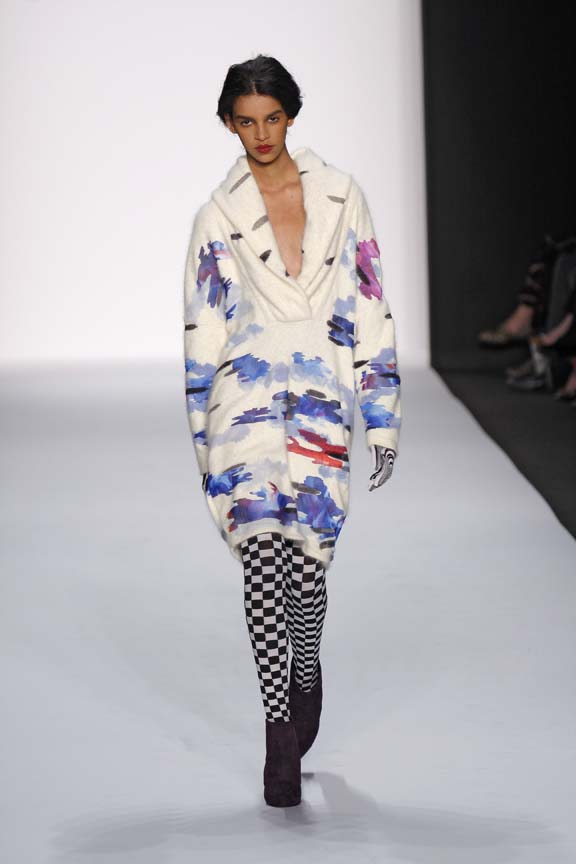 Benefiting KSW's 11th annual APAture (September 17-26), I Shan showcases her work alongside LA-based eco-couture designer Linda Wong of The Battalion as well as Heather Guevarra (Gingerbread Clothing), Amy M. Ho, Faithy Leong, Jarvinia Li, Loretta K Nguyen (fiftyseven-thirtythree), Erica Varize (Evarize), Brian Yee (Bok Choy Apparel) , and Shani Solomon (MXW).
If you are in the Bay Area and want to attend, here is the 4-1-1 on the event:
WHEN: Saturday, August 8, 7:30pm – 10:30pm
WHERE: SOMArts Cultural Center, 934 Brannan St., SF
HOW MUCH: $10-20 sliding scale at the door or $8 online pre-sale (www.brownpapertickets.com).
For more info visit the Kearny Street Workshop's website.