By Ellie Dietrich
For BFA fashion design alumna Gaia Giladi, it was all about being at the right place at the right time. "I had a really big trip planned to travel around the world, after that I was really open to the next big thing," she shares. Little did she know, her next big thing was right around the corner.
After graduating from Academy of Art University School of Fashion in 2015, Gaia started off with internships at brands like BCBG Max Azria and St. Roche; but it wasn't until Gaia began at Hybrid Apparel, designing childrenswear for Target, that she found her footing in business. "That definitely gave me the confidence I needed to start my own business, being on that team and having the responsibilities that I did," she explains. "It gave me the technical skills that I needed. I was really well nourished while I was there."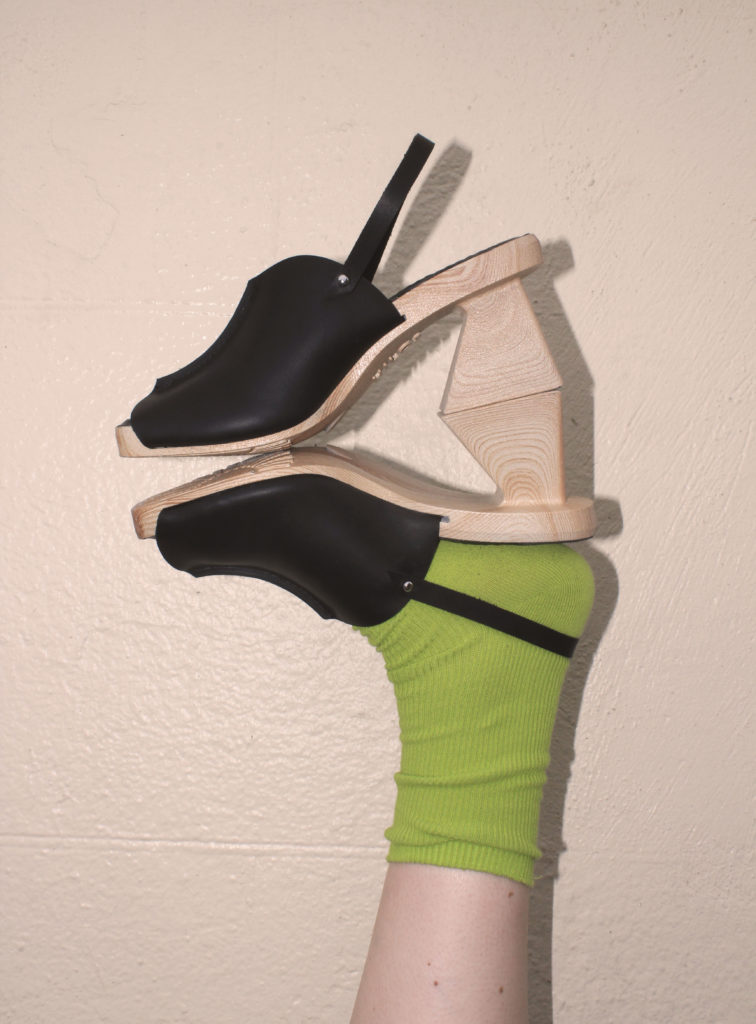 Her big opportunity came when she was introduced to Elias Stahl by a mutual friend. Elias was looking to start a company creating 3D-printed designer shoes and needed a creative head. Gaia, having just returned from her world travels, decided to go for it. "I was always really interested in playing with different mediums for fashion, not just using fabrics and prints" Gaia says. "For me, 3D printing is that."
Together, Gaia and Elias co-founded the brand HILOS. "We want to make for you and not the shelf," they share on the HILOS website, "to make with purpose, design with intention, and create responsibly so that everything has a second life."
Their goal is to create 3D printed shoes that are sustainable, fit seamlessly, and promote seasonless fashion. They print with TPU (thermoplastic polyurethane), an ultra-flexible and comfortable material that is 100% recyclable. Every scrap of leather is reutilized; the wooden shoe boxes are designed to be reused and repurposed; even the note included in the box is made of plantable wildflower seeds.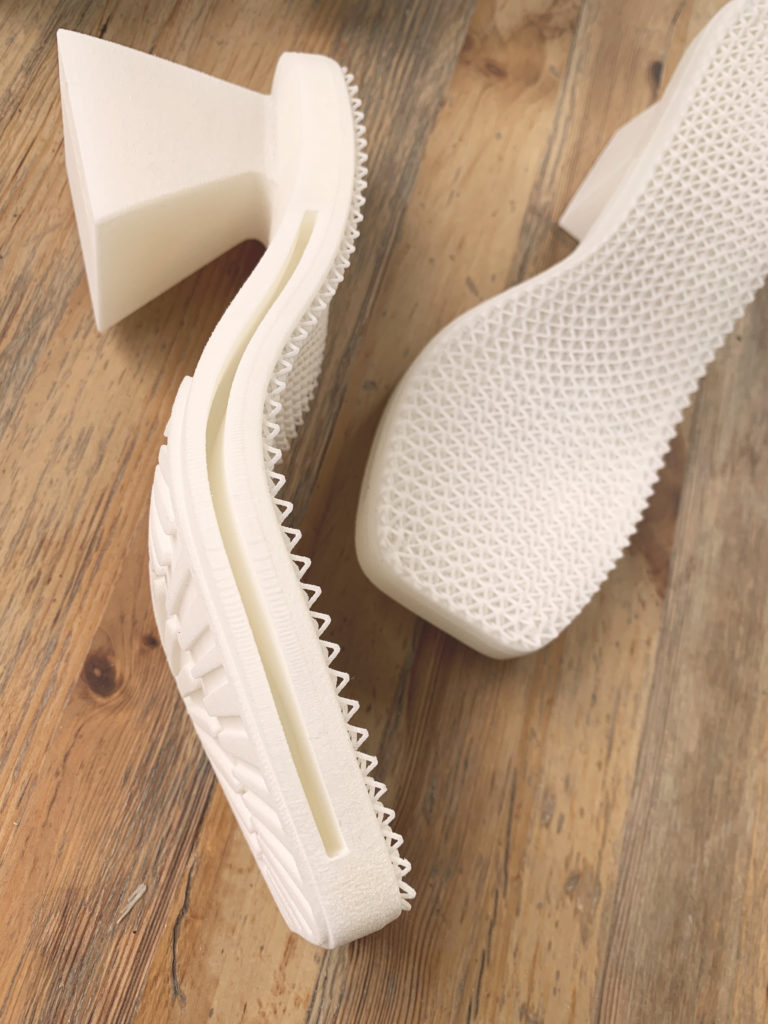 Similarly to brands that are also using 3D printing to create garments and accessories such as Iris van Herpen and Loewe, HILOS is pioneering an entirely new facet of fashion design. They print only what's needed, making on-demand and close-to-market locally, and with a second life in mind.
Most importantly to Gaia, she would like to share with others how clothes and shoes are being made because she feels that "there isn't enough knowledge on that." Oftentimes, clothes, shoes, and everyday items are used without consideration of the people who made them. Gaia hopes to remind others that, "the products we wear are touched by hands. We have to start wearing our values and knowing what goes the clothes we put on our bodies every day."
With fashion labels laying off staff and storied retailers filing for bankruptcy, it might seem like a challenging time to launch a new brand. But for Gaia Giladi's HILOS, it's the perfect time to rethink established ways of making and selling. HILOS offers custom shoes made-to-order in just 72 hours while saving over 1,700 gallons of water per pair in the production process. Aligning people, product, and planet was core to Giladi's vision.
HILOS launches their pre-sale on September 15th with a limited release of 100 pairs. In parallel to this exciting milestone, the company has partnered with Microventures to open up its current fundraising round to investors of all sizes who want to be a part of what they're building. Check that out here.