There are duos within fashion that have been known to make magic: Vivienne Westwood and Andreas Kronthaler, Maria Grazia Chiuri and Pierpaolo Piccioli, Louis Vuitton and Supreme. In the case of the senior thesis collaboration between BFA fashion designer Bitao Zhu and BFA textile designer Makayla Godden, it's no different. Godden's textiles bring a roundedness to Zhu's garments in a way that fits as seamlessly as two final pieces of a puzzle.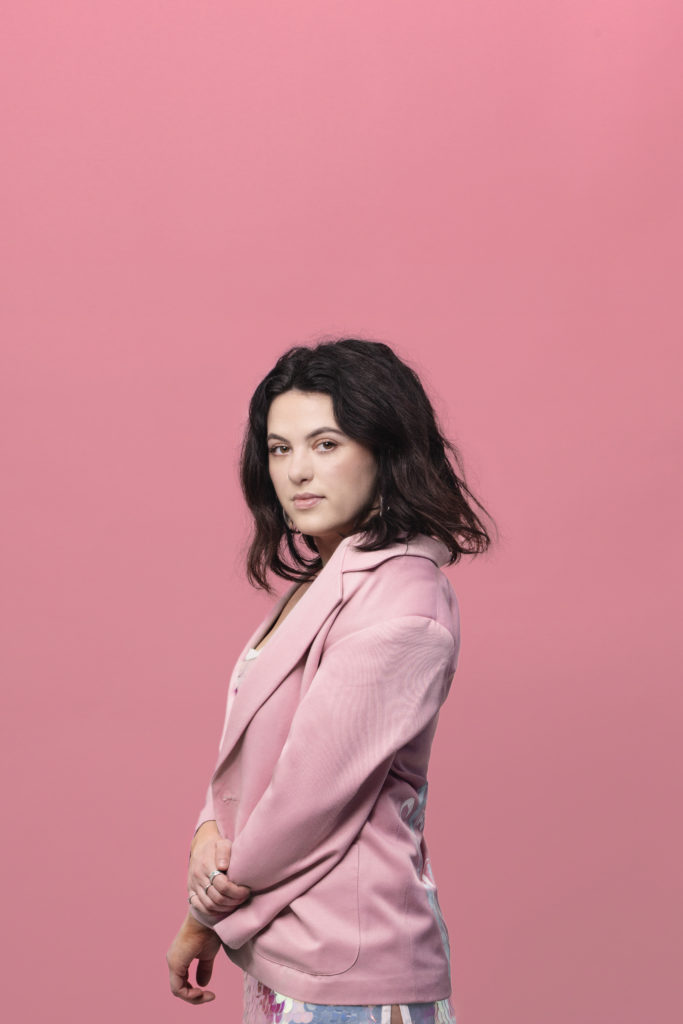 In the same way Zhu's collection takes inspiration from a Japanese arcade, Godden has a personal connection to gaming herself. Growing up, Godden and her family went to church, but not in the way you might expect. Her parents attended service in a repurposed theater, and her youth group held their services in an arcade where the kids all played games after their lessons. As she's adapted to adulthood, moving away from home and leaving her family behind, it's a time she looks back on fondly.
When bringing her prints to life, Godden employed a handmade process. First, she took shapes found from the gaming machines; buttons, speaker boxes, and lights. Her tactile approach to textile design gives her prints a surreal quality in comparison to all the digitally produced patterns we see today. Her X-Acto knife slices windows into one drawing that she then layers over another. It's a technique that creates shadow and produces hallucinatory dimension to her motifs. She took the shape of the large, round buttons and exploded them, distorting their shapes into a sort of floral pattern reminiscent of Andy Warhol's work.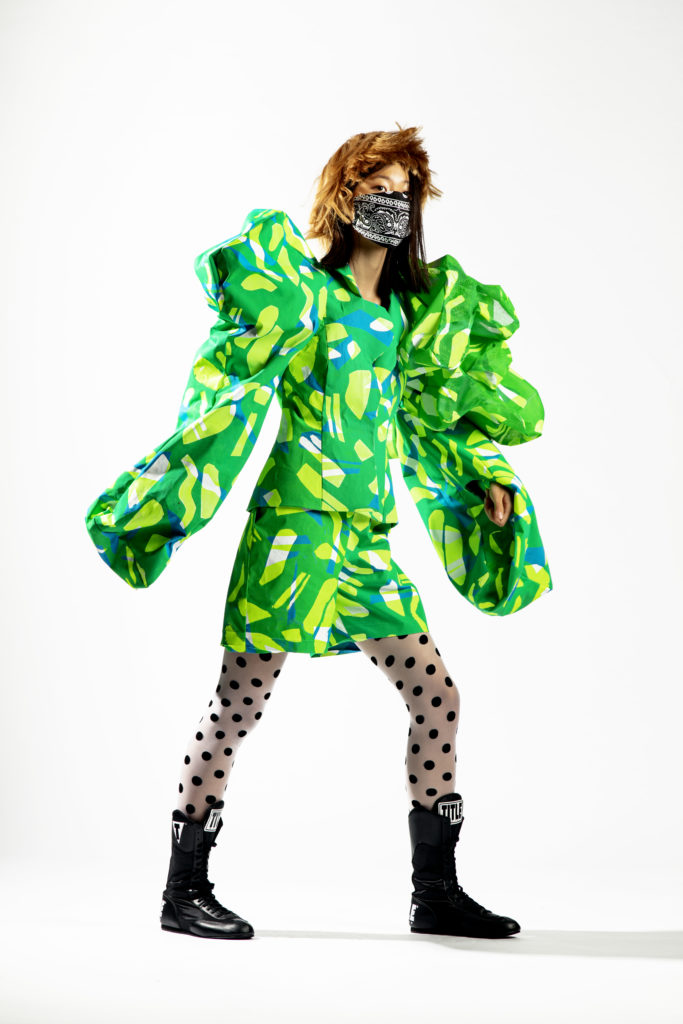 Both Godden and Zhu agreed on using bright, florescent colors and shiny effects, highlighted in tones of pink, yellow, green, orange, and blue. It's the kind of sensory overload you'd find in a game like Dance Dance Revolution, one of Godden's favorites from a time past. As a game that directly inspired one of her prints, the result mirrors the steps of the players, and the contour of the body is repeated and layered over itself to recreate the rhythms the game is known for.
It may be that Godden is longing to be brought back to that time and place, free from worries and responsibilities, or that there is something in arcade games for both designers that feels like home. Whatever it is, the aim of this collection is clear. Who says growing up means the good times have to end?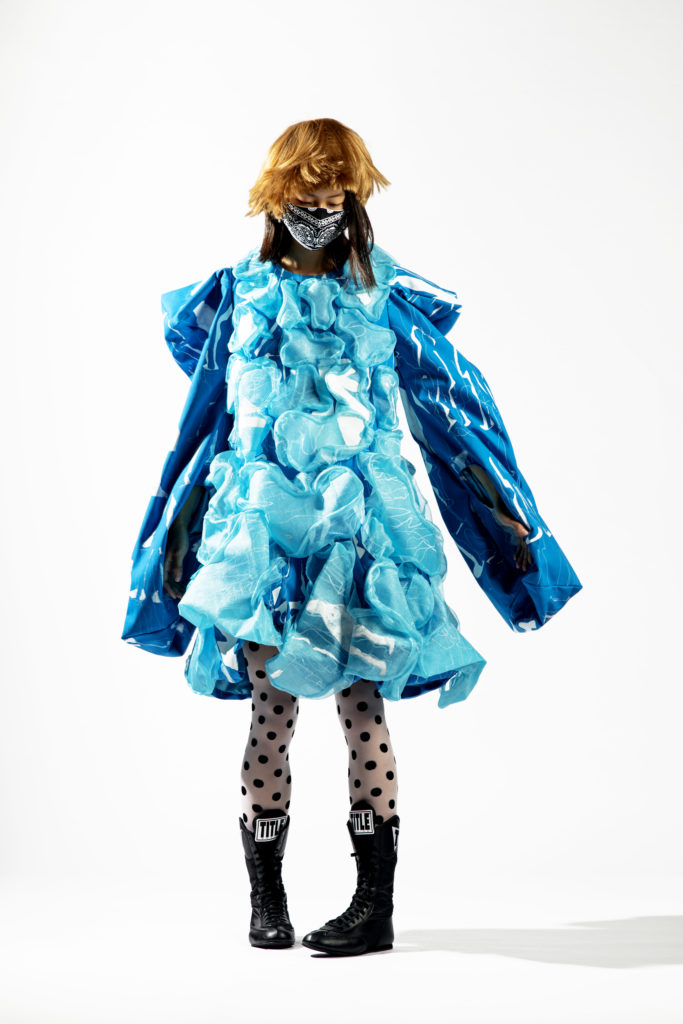 Words: Dwaine Hill, BA Fashion Journalism
Edits: Josh Walker & Ellie Dietrich
Photography: Danielle Rueda
Model: Tiffany, STARS Management