Glee is back!
Whoever thought that a musical show about a band of glee club misfits/underdogs could be so exciting?
Actually, I started watching the show a little late. Journalism instructors, Dino-Ray Ramos and Cheryl Locke recommended that I watch it – so I'm pretty new to this whole thing. I remember in the pilot, Kurt (Chris Colfer) pleaded "Please, this is Marc Jacobs's new collection!" when he was about to be tossed in a dumpster by bullies – and that's what kept me hooked.
As for the season premiere titled "Hell-O," Dino was not too impressed—which I could understand. Remember my post about the Prada hype? Creating hype is very risky.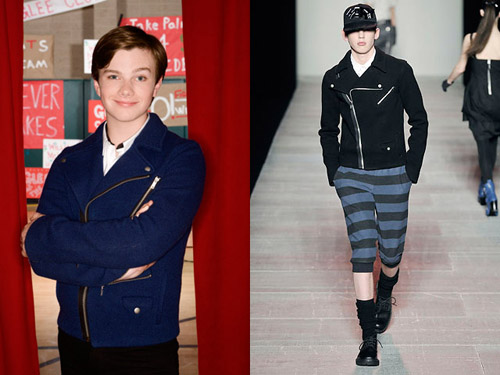 Kurt Hummel wearing Marc by Marc Jacobs Fall 2008. Photo credit: Daemons TV and GQ.com
Some of the things that caught my attention in this episode were:
1. Rachel (Lea Michele) singing "Gives You Hell" by the All-American Rejects. I love the All-American Rejects!
2. "Did you know dolphins are just gay sharks?": So many people started talking about this quote said by one of the cheerleaders. I think I read about five tweets about it. Speaking of which, what's are the names of those cheerleaders in the glee club? I know one of them is Brittany (or Britney.) Which one is Britney and which one is the other? I don't know about you, but it took me a while before I could address Glee club members' by their first name. Before that, I just called them the jock, the Demi Lovato girl, the pregnant blonde, etc. I still can't even remember the name of that lady who faked her pregnancy!
3. Sue Sylvester: I just love this character (played by Jane Lynch)! She is like Ellen DeGeneres' evil twin sister. Sometimes I wonder why she really wants to end the Glee club
4. Why didn't Kurt wear Marc Jacobs anymore? Or did he? Someone correct me if I'm wrong. Kurt and Rachel used to wear Marc Jacobs to school but not in this episode. Below are some of the pictures of Rachel wearing some Marc by Marc Jacobs outfits.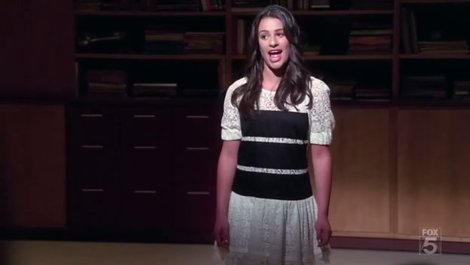 Rachel wearing Marc by Marc Jacobs cotton lace dress from Spring 2009. Source: Coolspotters.com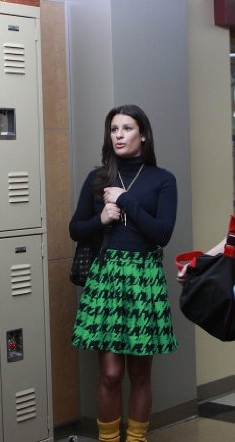 Rachel in Marc by Marc Jacobs houndstooth skirt from Fall 2008. Source: IMDb.com  
I hope they will include more straight-off-the-runway looks in the upcoming episodes. I can totally see Kurt in this: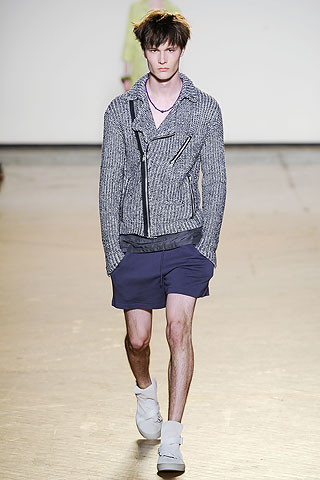 Marc by Marc Jacobs Spring 2010. Source: Style.com
And Rachel in this: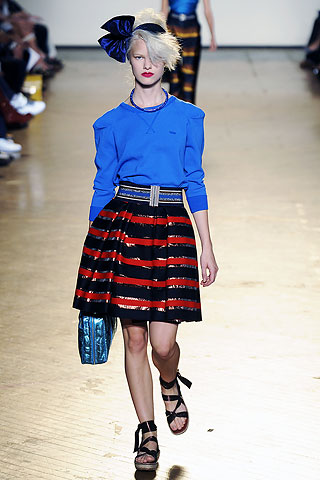 Marc by Marc Jacobs Spring 2010. Source: Style.com 
Written by: Harry Go
For more of "The World According to Harry," click here.