On Thursday, School of Fashion Executive Director Gladys Perint Palmer gave a presentation on fashion inspired by her recent travels to London, Paris, Istanbul, and other parts of Turkey. She had some amazing pictures from her travels to Turkey – gorgeous jewels that belonged to the former Grand Vizier, beautiful woven carpets, and intricate patterned tiles. It seems there is beauty everywhere you turn in Turkey – and some irony, too. Genuine fake watches at the bazaar?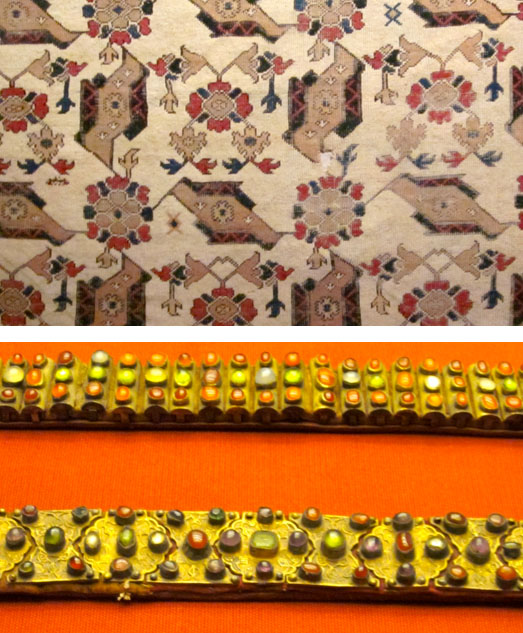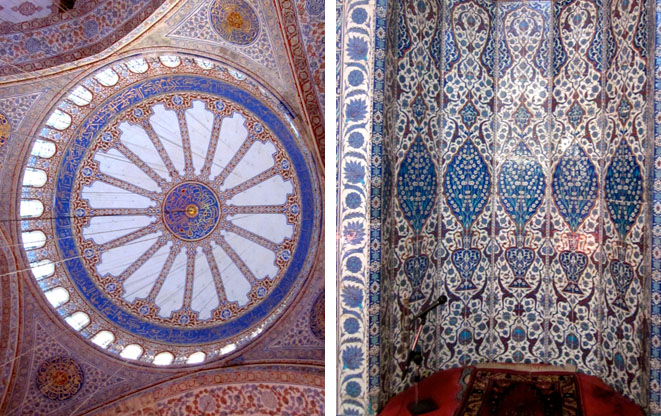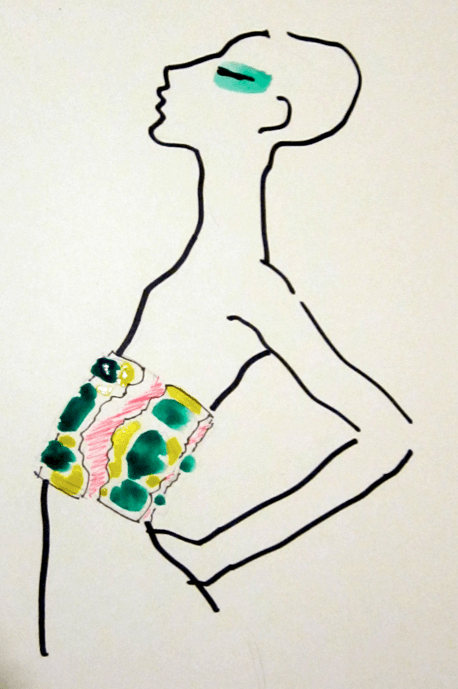 One of GPP's drawings of a Maharaja's gold belt adorned with emeralds.
Follow the jump to read more!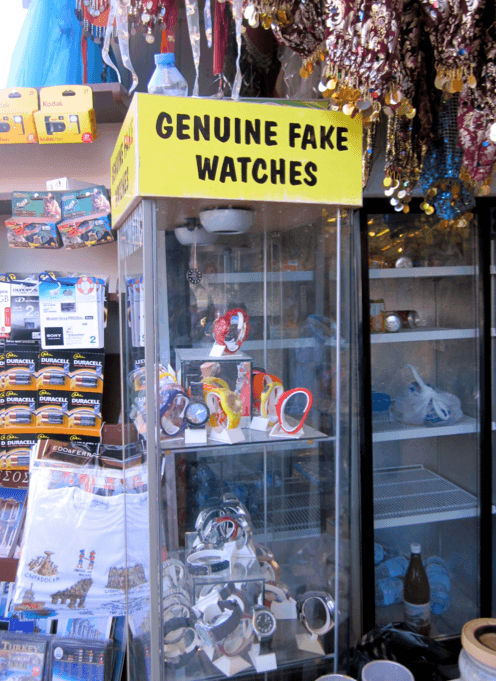 And onto Paris for the Spring/Summer '12 Haute Couture shows. "It could be said that last January many couturiers paid homage to the art of François Lesage," Gladys noted (the embroidery master recently passed away). Everything was embellished with embroidery or beads – a bit over the top in some cases. She overheard two editors discussing the state of haute couture in today's economy, likening it to the end of World War II – nobody is selling and nobody is buying, it is imperative that new talent be discovered. What will be the future of couture? It remains to be seen.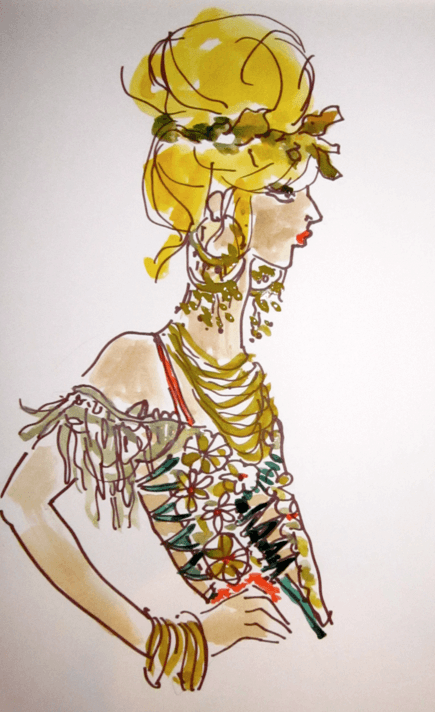 A look from Jean Paul Gaultier's collection, an homage to Amy Winehouse.
Gladys also discussed her involvement in the fashion film, We'll Take Manhattan, the story of photographer David Bailey and model Jean Shrimpton. Gladys' son Tim Palmer was the film's Director of Photography, and the director asked if they could use GPP's drawings. The film featured many of her drawings from the 1960s – drawings of famous models of the era, including Grace Coddington (now the Creative Director at Vogue). The film will premier on March 3rd on the Ovation Channel, at 8:00 PM ET/9:00 PM PT.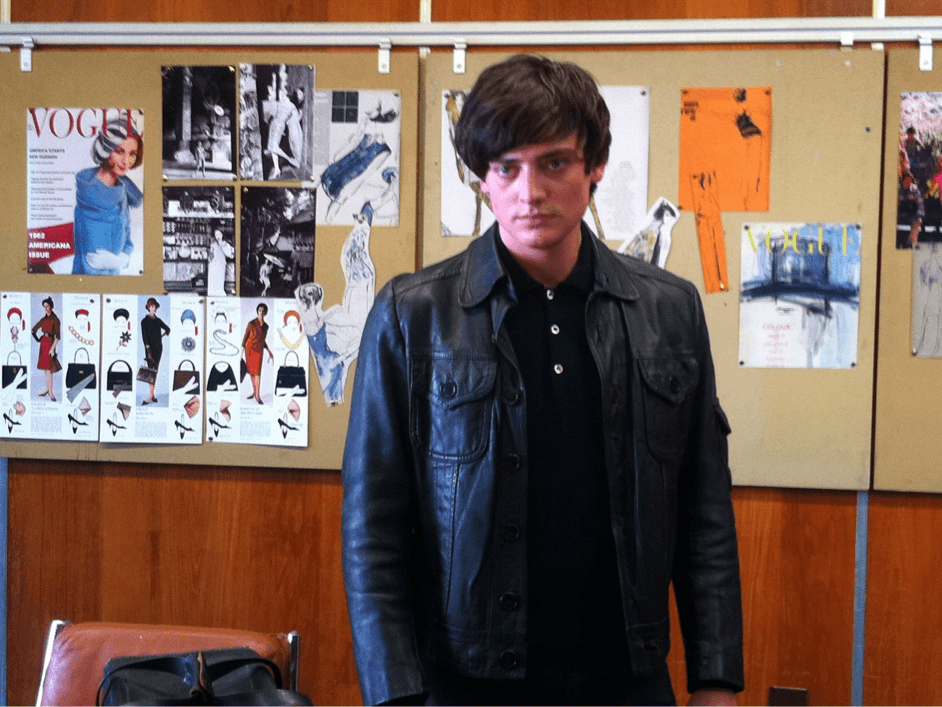 A still from the film We'll Take Manhattan, with GPP's drawings in the background.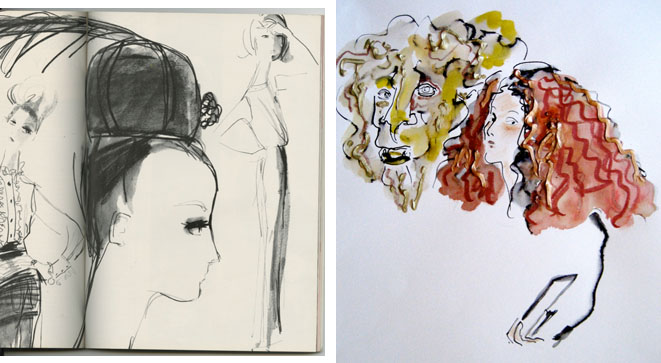 GPP's drawings of Grace Coddington – then and now.
 The final portion of the presentation was a conversation with Academy of Art University President Elisa Stephens and School of Fashion Director Simon Ungless, on the evolution of the University and the growth of the School of Fashion. The school was founded by Elisa Stephens' grandfather in 1929 and began with a drawing class offered in the evenings. Her father took over in 1957, and grew the school significantly, even putting the family home up as collateral in order to buy new properties. Gladys was quick to point out that taking risks is part of success – words to live by.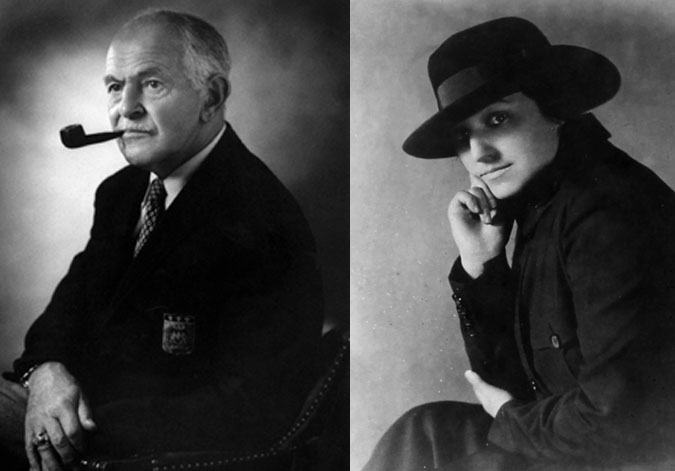 Elisa Stephens' grandparents, Richard and Clara Stephens. Elisa Stephens bears a striking resemblance to her grandmother.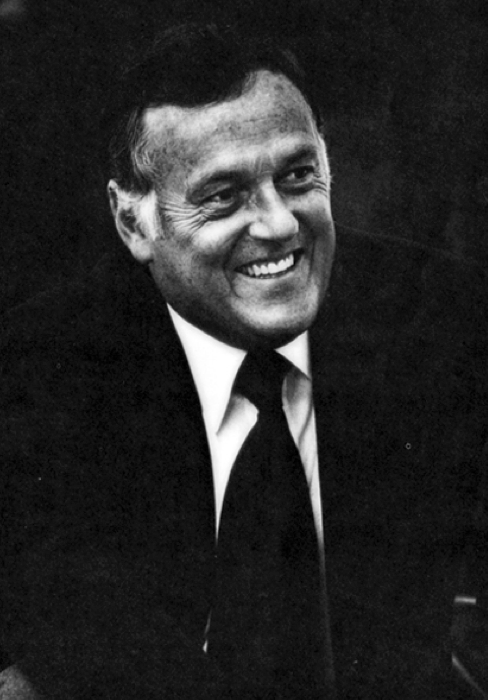 Elisa Stephens father, Richard A. Stephens.
The School of Fashion has expanded considerably since Gladys arrived in 1995 and Simon in 1996. They have assembled an amazing team with talented faculty and staff – instructors who were leaders in their fields and have worked with some of the best in the industry. So much can be learned and gained from them, and, as Simon pointed out, from the students as well. He stressed the importance of collaboration, both within the School of Fashion and the entire University – "You're stronger together than you are alone."  The support of Elisa Stephens and her father has allowed the school to grow and improve under the guidance of Gladys and Simon. "We want to have the best School of Fashion we can possibly have – we have to be vigilant and keep pushing ourselves and pushing you to be the best in everything we do," Elisa Stephens replied when asked about her plans for the school in the future.
And, speaking of the future, some exciting announcements were made at the close of the presentation! We have quite the roster of guests for our Graduation Fashion Show in May: Princess Reema Bandar Al Saud, who has extensive experience in luxury retail and is the CEO of the ALFA and AL HAMA companies, who own and operate Harvey Nichols Department Store, Donna Karan, and DKNY stores in Saudi Arabia. We will also have Philip Treacy, the London-based milliner whose fanciful creations recently adorned the heads of Royal Wedding attendees, including Victoria Beckham and Princesses Beatrice and Eugenie. Our final guest will be Sarah Burton, the Creative Director of Alexander McQueen whose designs were also seen at the Royal Wedding – on the bride Kate Middleton (and her sister Pippa). Exciting things to come!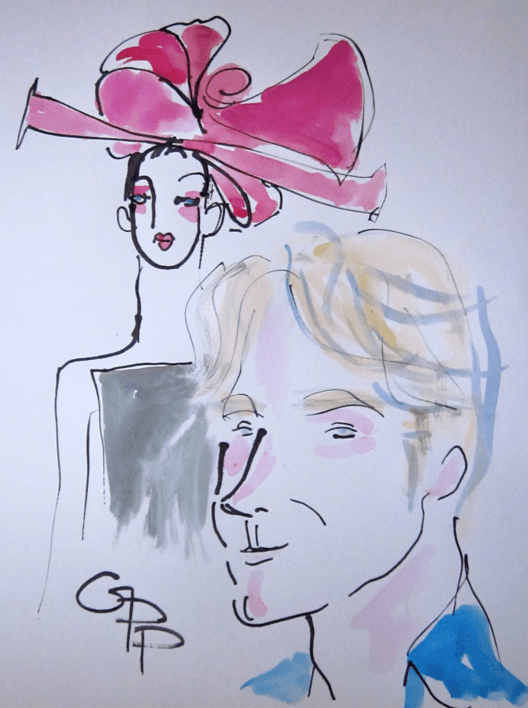 A drawing Philip Treacy and one of his creations.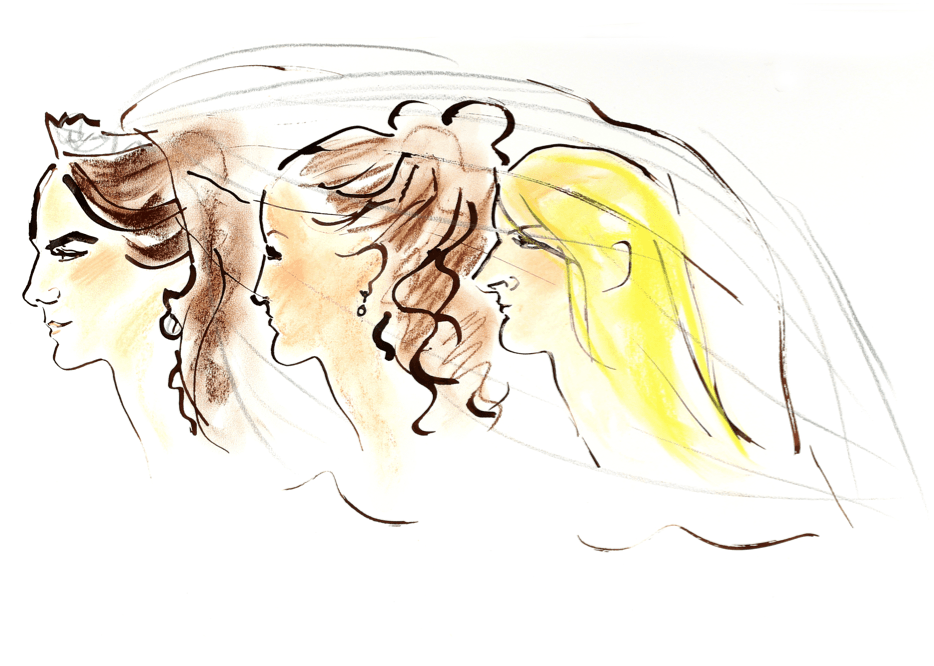 One of GPP's drawings of Kate Middleton, Pippa Middleton, and Sarah Burton.