On December 3, Gladys Perint Palmer, the Executive Director of the School of Fashion (you should really know that by now) was celebrating the opening of her exhibition at The Mayor Gallery in London. Presented by the Fashion Illustration Gallery (FIG), the exhibition presented a carefully edited group of drawings that featured the July '09 haute couture shows in Paris. From Rosita Missoni to David Downton to Suzy Menkes, the private viewing last week was full of esteemed names in the industry (including online instructors Richard Elliott and Grace O'Connor).
.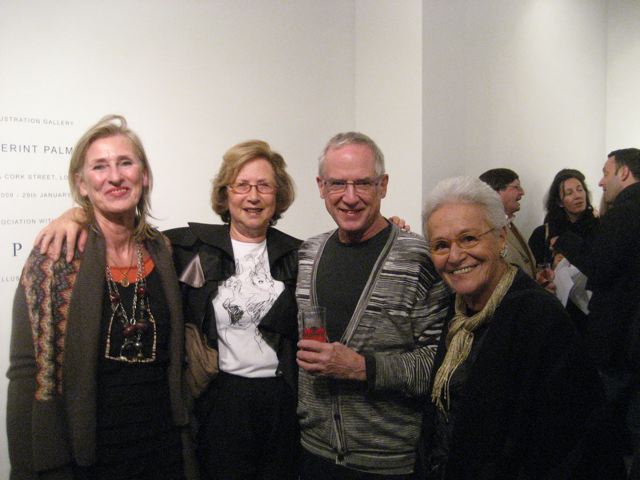 Liz Griffiths (at Missoni, Muriel Pemberton's niece) Gladys Perint Palmer, exhibition guest, and Rosita Missoni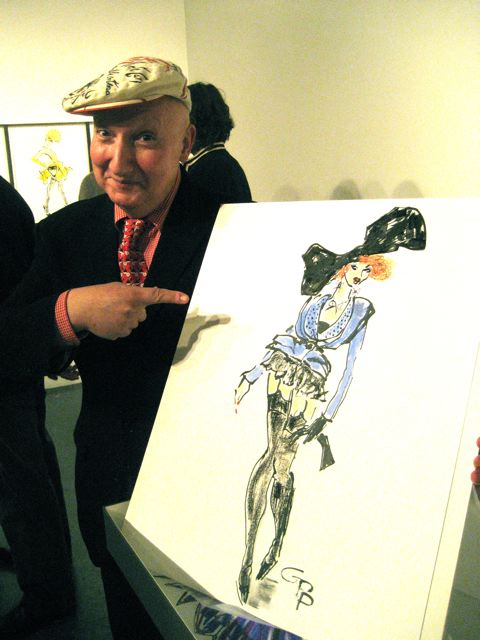 Stephen Jones (milliner extraordinaire) poses with GPP's Dior drawing while wearing a hat he made the morning of show of the actual Christian Dior show.

If you happen to be in London, the exhibition will remain open until January 29, 2010. For more pics of the opening night guests, follow the break.