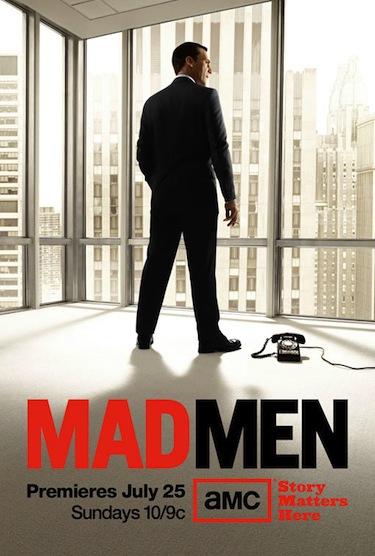 If you have been lucky enough to be in a class with Hersha Steinbock or me (Dino-Ray Ramos), you may have been subject to our obsession with Mad Men, the show of mid-century modern style and shady, fabulously damaged characters.
Lucky for us (and you), the show starts it's fourth season on July 25th and the characterized wardrobe is sure to impress:
Don't forget to set your DVRs! And if you don't watch the show, you still have time to plow through three seasons before the premiere on July 25th — and it is worth it.