Creating order in the universe with thousands of crocheted plastic wastes.
When people think about deep-sea coral and coral reefs, they don't imagine the mix of crocheted yarn and plastic trash. But that's the idea behind "Crochet Coral Reef Exhibition: TOXIC SEAS," an exhibit to be hosted at the Museum of Arts and Designs (MAD) in New York on Sept, 15.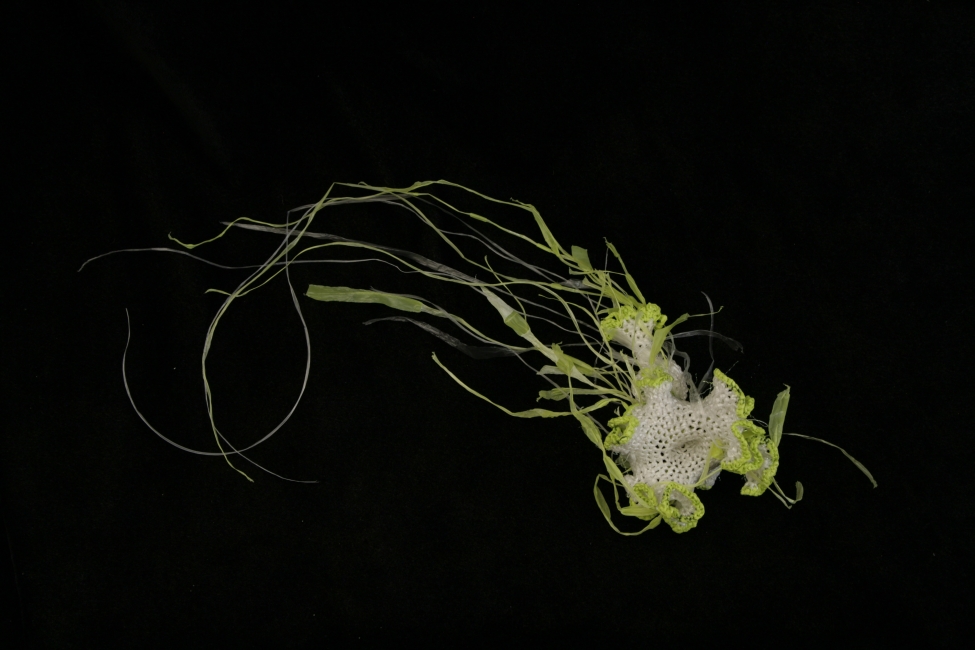 The exhibition will mark the 10th anniversary of the ongoing project, Crochet Coral Reef, created by Margaret and Christine Wertheim from the Institute For Figuring. The Wertheim twins and their collaborators use the art of algorithmic crocheting to create large-scale simulations of underwater marine creatures. The series is drawing attention to the distressed state of Australia's Great Barrier Reef, and raises awareness about climate change and ocean health.
The collection is beautifully displayed in a myriad coral formation, ranging from those in good health to those ailing. Invocations of dying corals are captured in the Bleached Reef and Toxic Seas sections.  If you look closely, you can see every single yarn intricately crocheted in perfection, with a touch of luster from beads and woven plastic debris.
"Crochet and other handicrafts, like knitting and tatting, are the original 'digital' technologies'—they're created by manipulating our digits," says Wertheim, quoted recently in The Creators Project. "Historically, the origins of computer punchcards are in the punchcards used for weaving… It's also about mathematics because the frilly crenelated forms we construct are representations of hyperbolic geometry."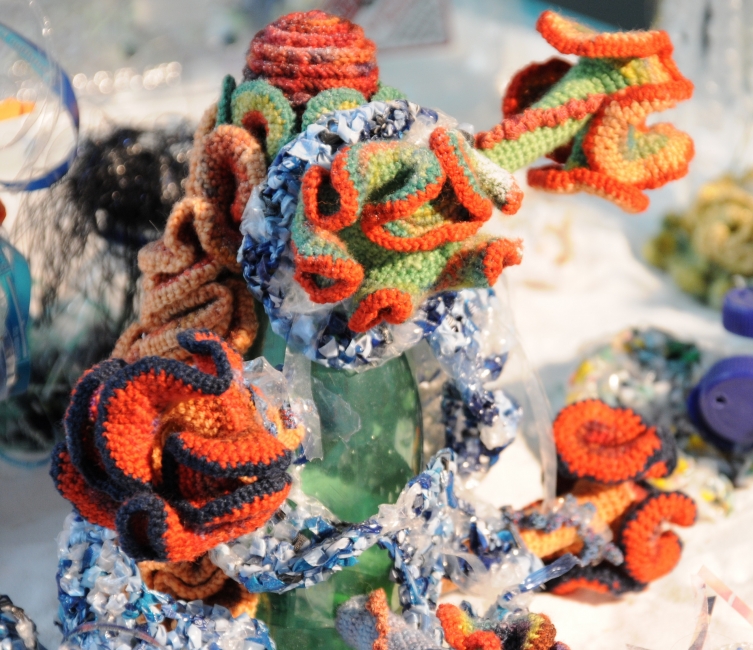 This latest exhibit proves that crochet is not dead. As part of globally rising knitwear trend, crochet has crossed fashion and art boundaries.  It has clicked beyond your imagination of your granny knitting in her rocking chair.
This exhibit has inspired us by demonstrating how an inquisitive mind, art and handicraft can lead you to unexpected success in the fashion industry. Using design and a chosen medium to produce a stunning collection is a skill that is explored and taught at the Academy of Art University. Anyone interested in learning the intricate techniques of knitwear need look no further than the Academy of Art School of Fashion – where fashion meets art.
WHAT           : Crochet Coral Reef Exhibition: TOXIC SEAS
WHEN           : Sept. 15 – Jan. 22, 2017
WHERE         : The MAD, 2 Columbus Circle, NYC; (212) 299-7777.
FEE                : $12 for students.
For more information visit madmuseum.org.
Text by Marisa Tania, BA Fashion Journalism student.