Writing in flats (as our feet recover from running in heels all over New York), Fashion School Daily spent all weekend reminiscing about the fab fashion craziness that is Mercedes-Benz Fashion Week. Obviously, watching our students' Spring 2014 collections take the runway was our major highlight (see item #5), but Lincoln Center had its share of pretty amazing moments this season in addition to the University's show. Today, we're bringing you our Top Five!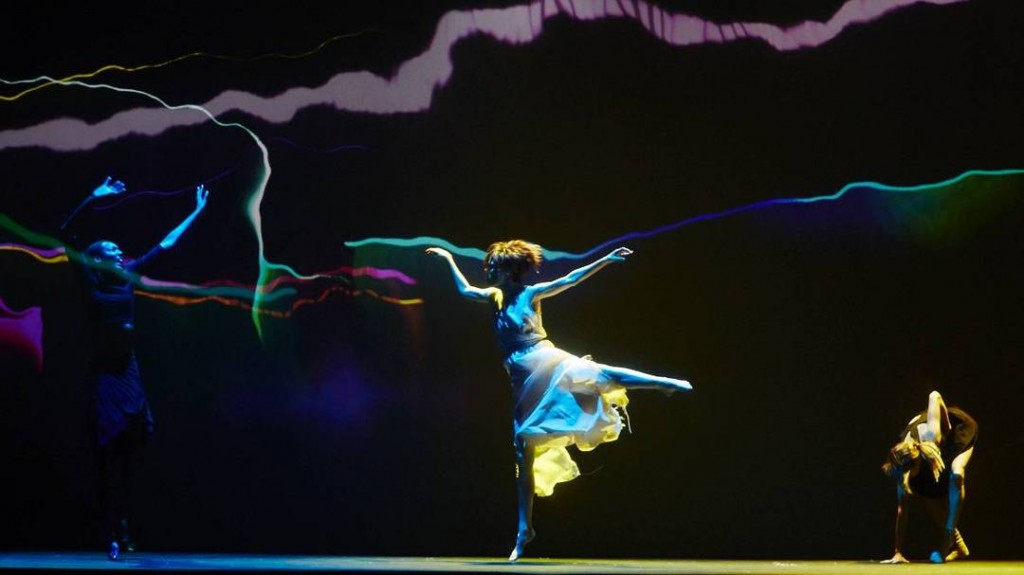 Image courtesy of Milk Studios.
#1) Kicking off Fashion Week with a bang, or rather a bolt of lightening (several in fact), was top model Coco Rocha's one-woman performance at Milk Studios. "Lexus Design Disrupted" featured the model singularly on-stage, along with some world-shattering visual effects including holograms, projection mapping and 3D technology. Coco combatted virtual forces of darkness against the backdrop of our world on the brink of annihilation, in this demonstration of artistic innovation and ground-breaking creativity that definitely set the tone for the week.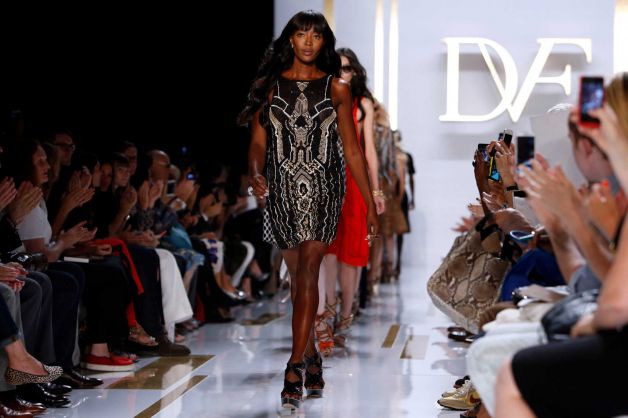 Image courtesy of Jason DeCrow.
#2) Apparently, there's nothing like a super model to super charge New York editors and influencers four days into Fashion Week. Cue Naomi Campbell closing the Diane von Furstenberg runway in a surprise, finale appearance. Rocking a a black, gold and white knit macrame sleeveless shift dress to close out the show, Naomi proved why she is still the undisputed queen of the catwalk and delighted the hundreds of viewers as she led the finale walk of DVF's Spring 2014 collection.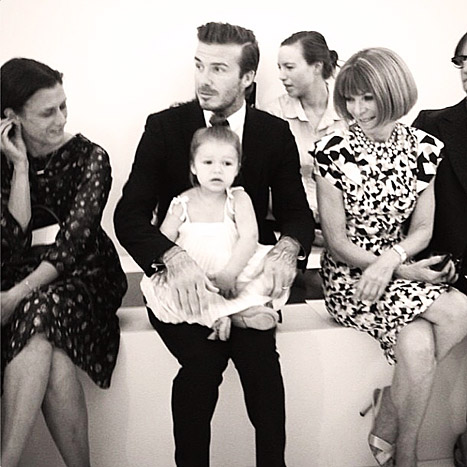 Image courtesy of Vogue Paris.
#3) Not sure which was more jaw dropping: the lack of signature, skin tight, silhouettes characteristic of British designer Victoria Beckham on her Spring 2014 runway, or the fact that in the front row Posh's two year old daughter was able to thaw fashion's most notoriously icy of editors. In the photo that was regrammed the fashion world over, Vogue editor in chief, Anna Wintour, was captured cracking a rare smile at the adorable tot before the show started. (Not that we can blame her…she is pretty darn cute!)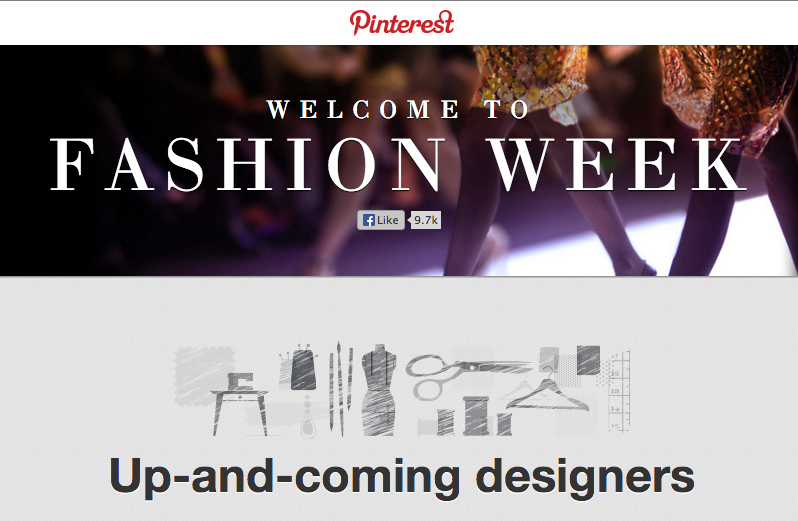 #4) Spring 2014 saw Pinterest launch its first ever Fashion Week campaign! About 100 different designers and influencers were selected to feature their inspiration boards for the Spring 2014 season, and the School of Fashion was thrilled when our designers were asked to participate as well! In case you missed them, be sure to check out these gorgeous moodboards pinned by Leslie Dilloway, Melissa Avalos, Shanshan Bai and Vicken Derderian.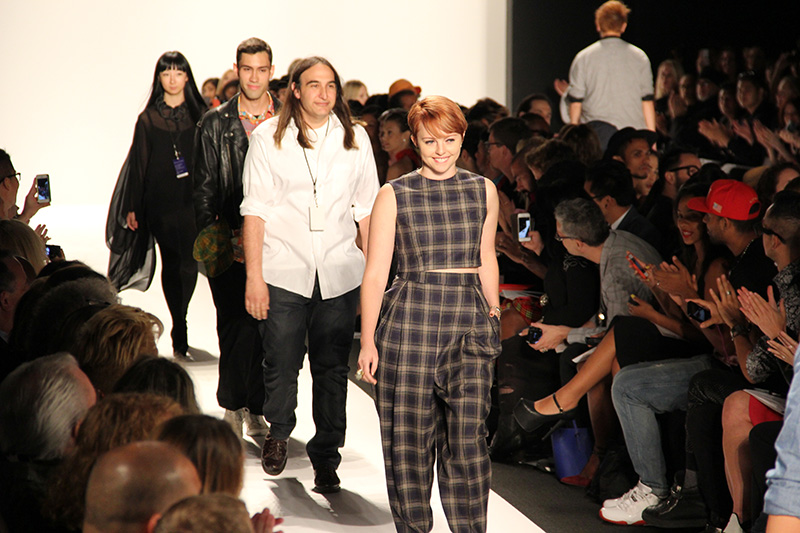 #5) Of course, there was no finer moment for Fashion School Daily than seeing our designers take their finale walk after their Spring '14 collections made their runway debut. What a way to cap off this fashion season!
Can't wait to see what's in store for February!
For more on the Academy of Art University's Spring 2014 Fashion Show at Mercedes-Benz Fashion Week, click here.