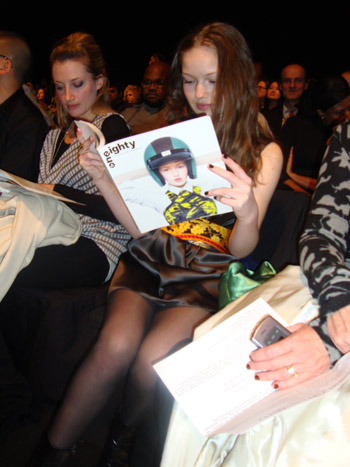 Guess who we spotted? It's Phoebe Gillan! Our cover model (who came with her mom, Lynne) for our Spring 2010 issue of One Eighty! As you can see, she was more than excited for the issue.
One Eighty Articles Editor, Sunny Balfour even enjoyed reading it right alongside her.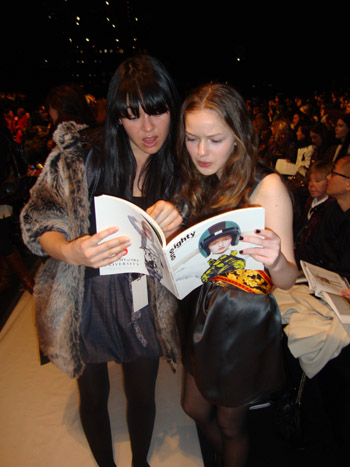 We're not gonna lie. The picture was kinda posed.
For more coverage of our show at Fashion Week, click here!