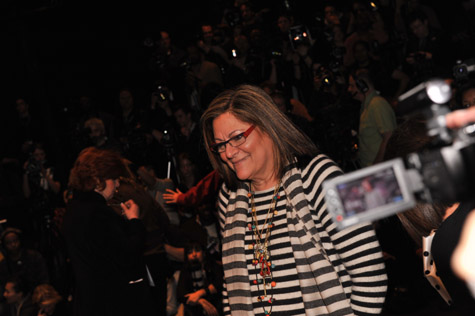 Photo credit: PhotoEventsNYC.com
The Queen Bee of Mercedes-Benz Fashion Week, Fern Mallis graced us with her presence yesterday. The Senior Vice President of IMG is always a good guest to have at our show – not to mention the fact that she was a guest of honor at our school in 2003.
For more coverage of our show at Fashion Week, click here!