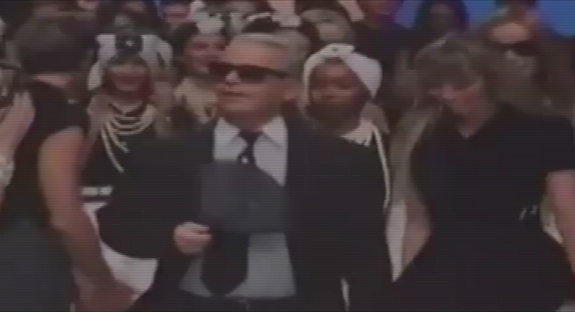 Yup. That is Karl Lagerfeld.
Looking back on early fashion shows is always fascinating and it shows us how far fashion has come — but this particular video is extra special. It transports us back to a time when models like Claudia Schiffer, Carla Bruni, Helena Christensen, Linda Evangelista, Nadja Auermann, Naomi Campbell, Shalom Harlow, Eva Herzigova, Kirsty Hume and others ruled the runway.
Ah, the memories.
Now if only we can find a complete version of this video. I'm sure we can find it on VHS somewhere.
[Source: vsmagazinelive.com]