New York Fashion Week (NYFW) is right around the corner, which means fashionistas, social media starlets, and fashion industry heavy hitters will be filling up the front row seats of designer runway shows. What better way to capture the attention of your audience and show off your unique flare for fashion than with these must have apps and tech gadgets for fashion week. Ready, set, post!
Speak Chic: Learn the language of fashion with this easy app and never mispronounce the name of a designer again. For $1.99 this iPhone app includes an A-Z list of nearly 300 recorded pronunciations from the top designers to vital fashion lingo. Mesmerize fashion industry professionals with your knowledge of hard to pronounce French designer names.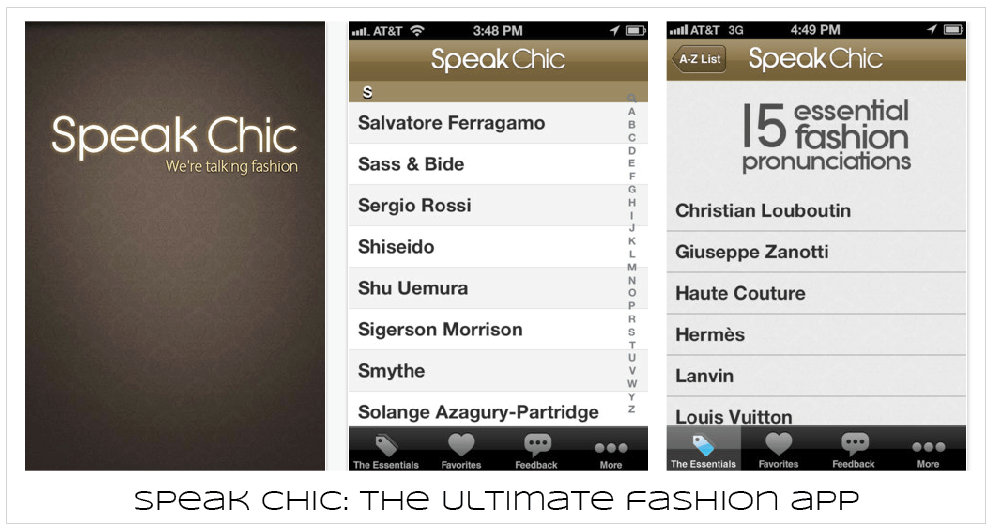 XOXO Selfie Light: The newest addition to selfie lights from flawlesslighting.com is the XOXO heart shaped edition. This attachable selfie light clips easily onto the top of your phone, tablet, laptop etc. and provides the perfect lighting for taking pictures. The clip comes with three different light settings which include a cool tone, warm glow and bright light to illuminate your best features. For an added bonus the phone clip also comes equipped with a mirror on the back. A favorite of Youtube makeup star Nikkie Tutorials,  you can use her code "NIKKIE" at checkout to save yourself some money.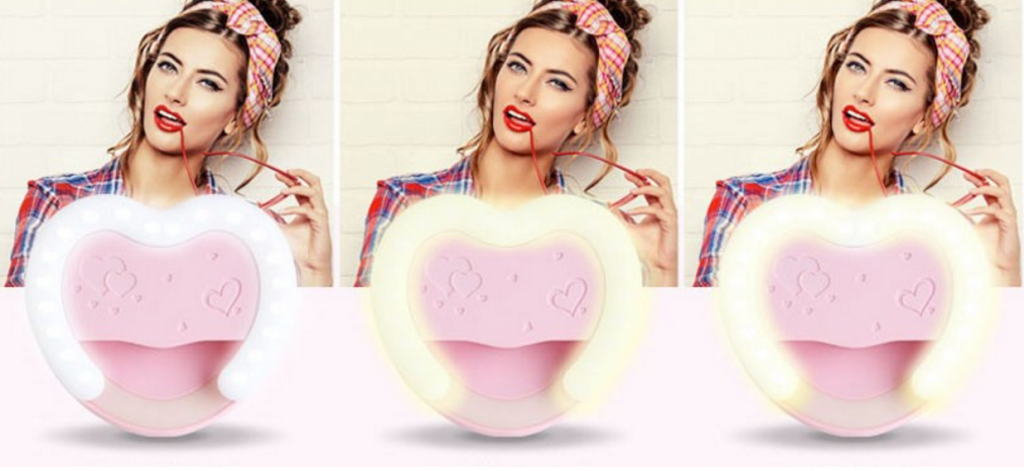 Chic Sketch: Have you ever dreamed about being a leggy model featured in a Hayden Williamsfashion illustration? Or the muse of colorful illustrator like Mekel? Now there's an app for that. Chic Sketch turns your best fashion selfies into literal art. Just upload your best outfit and for $9.99 an actual fashion illustrator will render a custom sketch for you.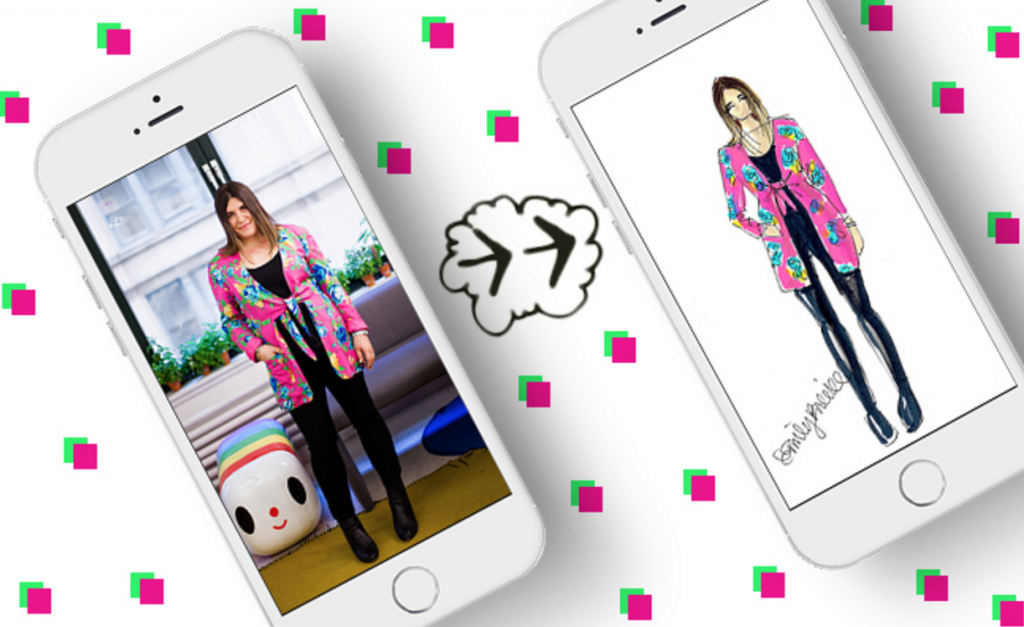 Tory Burch for Fitbit: Keep track of how many steps you've taken to get from the Marc Jacobs show to the Opening Ceremony sample sale with this fashionable fitness tracker. Tory Burch's iconic fretwork pattern is cut into the stainless steel buckle of this leather wrap bracelet. A secure latch on the inside makes it easy to slip your fitness tracker (sold separately) into the stainless steel buckle so you can monitor your motions in style. The Tory Burch Fitbit wrap bracelet retails for $131.25 and is now available for purchase on Bloomingdales website.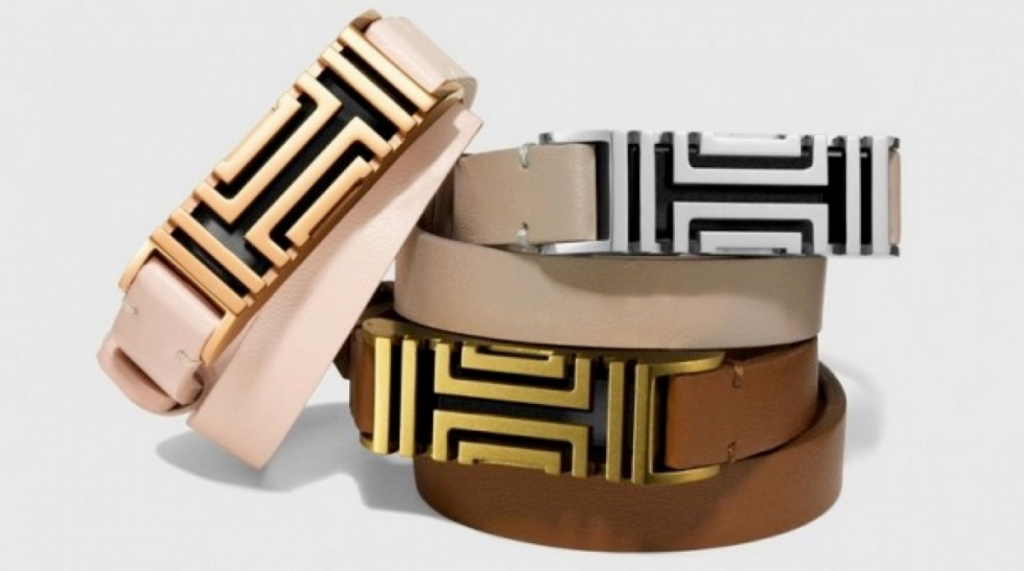 Poshmark: What do you do when your clothes are out of fashion? Exchange them for new ones of course. The Poshmark app is perfect for selling those out of date pieces for profit. Just upload the pictures of your items you want to sell, along with noting the size, color, brand and condition. Then watch the offers roll in! Many users have fun styling their outfits for sale so the app feels like an ecommerce website. Poshmark takes a 20% commission on sales over $15, and is available for download on iOS and Android.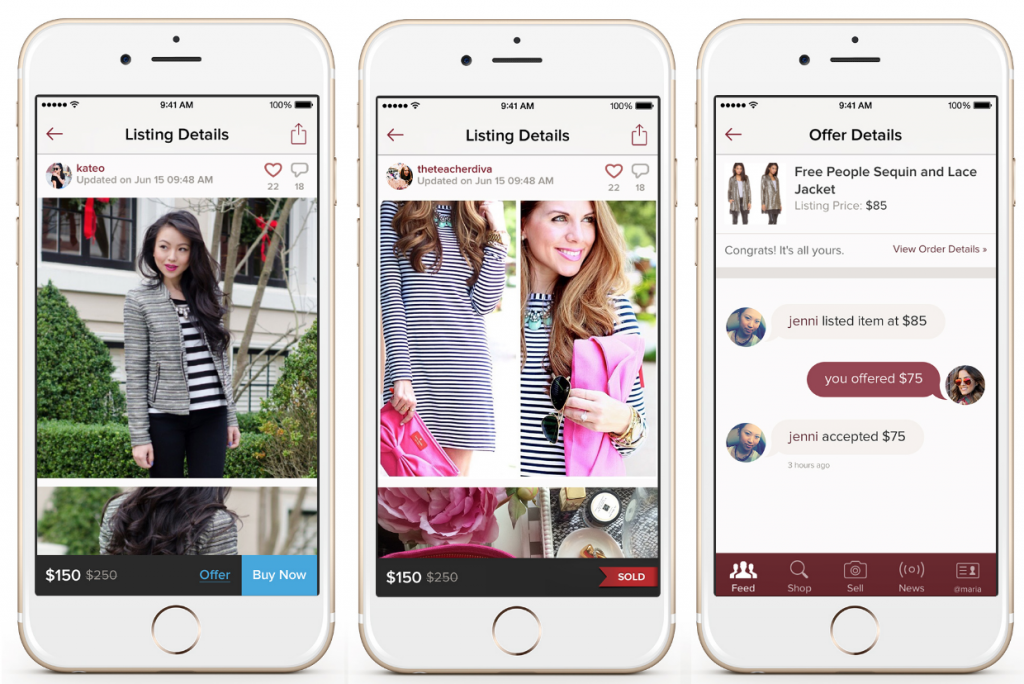 (Psst! Don't forget about our own Academy of Art University School of Fashion Show livestreaming on Saturday, September 10th, @ 8 PM EDT).
Text by Kathleen O'Heron, BA Styling Alumna.
This story was originally published on katoheron.tumblr.com.