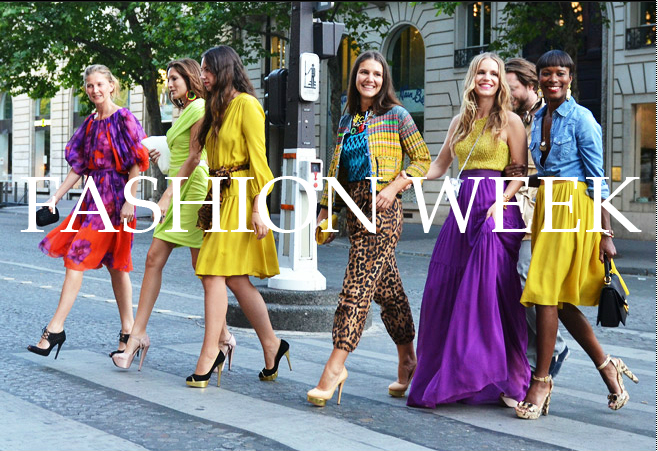 (Photo Credit: Style.com)
It's almost here – and the anticipation is killing us! Okay, maybe its not killing us, but we can hardly stand it!
Mercedes-Benz Fashion Week officially begins this Thursday, September 8, and we're kicking things off with Fashion's Night Out. Take part in this worldwide event, and come to the fabulous shindig hosted by Neiman Marcus and 7×7 Magazine! There will be trunk shows, drinks and delicious treats, and – most importantly – your fellow designers and artisans from the Academy of Art University will have their amazing work on display! Students will also be demonstrating some of the special skills taught at the School of Fashion, such as tambour beading and screen-printing. Here are all of the details:
WHAT: Fashion's Night Out – a global celebration of fashion
WHEN: 6-8 p.m. Thursday, September 8
WHERE: Neiman Marcus, 150 Stockton St. (just off Union Square), San Francisco
And be sure to stop by Neiman's all this week to see the beautiful banners, illustrated by our very own Gladys Perint Palmer, for Mercedes-Benz Fashion Week! They are going up tonight and will be there all week!
After you've recovered from all the fun at FNO (you have less than 24 hours!), get ready for event number two – the Academy of Art University's Spring 2012 Fashion Show! We wish that you could all be there, unfortunately taking the entire student body to NYC just isn't feasible. But fear not! We are streaming the event live at http://www.academyart.edu/fashionshow/. So grab all of your friends, roommates, and fellow fashion lovers and throw a viewing party!  A new and exciting feature that we've added this year is a live Twitter feed, so that you can get in on the conversation while its happening. Just be sure to include the hashtag #AAUSS12 in your tweet.
WHAT: The Academy of Art University's Spring 2012 Fashion Show at Mercedes-Benz Fashion Week
WHEN: Friday, September 9 at 8 PM Eastern, 5 PM Pacific
WHERE: Lincoln Center, NYC and Anywhere With a Computer, SF (or wherever you may be!)
Keep checking Fashion School Daily for all of the behind the scenes action!
For more information on Mercedes-Benz Fashion Week, click here.