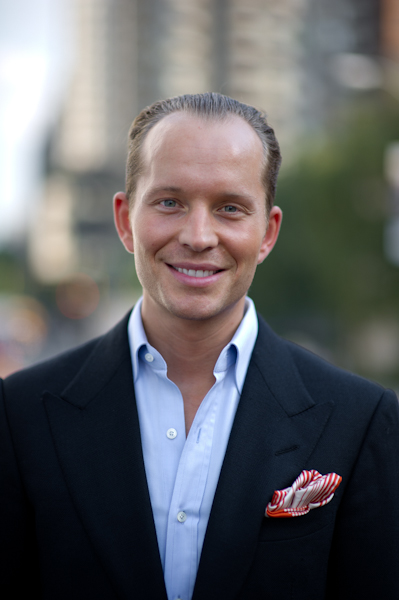 Each year, Fashion Group International celebrates rising stars in the fashion industry, and this year they named School of Fashion alumnus Norman Ambrose as Women's Ready-to-Wear Designer of the Year! The 2003 BFA Fashion and Textile Design graduate launched his eponymous collection in 2007. He is known for his attention to detail, fine tailoring, and the sense of luxury he brings to ready-to-wear.
After the award ceremony, he told Women's Wear Daily, "It's just an honor to be recognized as someone that exists as part of an industry, a field. Also, to be selected among the many talented candidates and nominees and then to win unto itself is an honor."
In the most recent issue of 180 Magazine, Fashion Journalism student Bethany Mullinix profiled Norman, following the designer as he prepared to present his Spring 2012 collection at New York Fashion Week–it's a great behind-the-scenes piece offering a glimpse of what it's like to be at the helm of your own line.
We are so proud of Norman and have no doubt we'll be hearing his name much more in the future!
For more Alumni Updates, click here.