Although graduation season is upon us, students don't have to wait to graduate to start building experience that will translate to the fashion world. From the time students take their first class in the School of Fashion they're already immersed in a collaborative program led by experienced fashion industry professionals.
Just like in the industry, students in the School of Fashion are encouraged to collaborate across areas of emphasis, furthering their knowledge of all of the stimulating, unique specialties within the fashion industry. Some of the best work comes out of cross-emphasis collaboration. For example, by pooling the talents from Fashion Journalism, Fashion Styling, Fashion Design and Photography majors, the School of Fashion's 180 Magazine is created. The professional-grade style, art, fashion, and design-based publication is developed by students as an opportunity to showcase their work in a real magazine. Students not only gain experience working with their peers, but they also have published work to add to their portfolios.
Cross-practice collaboration is a focus for the School of Fashion and the program strives to provide students with the opportunity to build skills that translate to the work world. With the School of Fashion's retail store, SHOP657, Merchandising students have the chance to gain firsthand knowledge of working in a retail store environment, buying and merchandising the store with apparel and accessories created by School of Fashion students and alumni. For Fashion Design and Textile Design students, the opportunity to create and show collections at New York Fashion Week or the School of Fashion's annual Graduation Fashion Show in San Francisco gives them the opportunity to work as they would in a design house or if they launched their own line.
Whether a student chooses Fashion Design, Textile Design, Knitwear Design, Fashion or Visual Merchandising, Fashion Styling, Fashion Journalism or Costume Design, they learn how important it is to work collaboratively with other professionals and to connect with people in the industry.
With so many diverse areas to study in the School of Fashion, the possibilities are endless with something for everyone. Here's a roadmap of the areas of emphasis within the School of Fashion: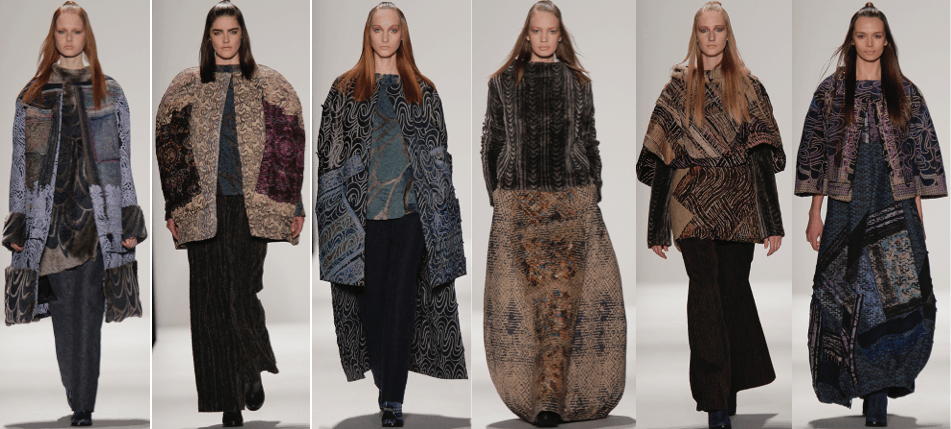 The Fashion Design emphasis focuses on the creation of clothing including ready-to-wear, womenswear, menswear and costume design. Students are encouraged to develop their personal vision and design philosophy while deepening their understanding of the various international market segments. (AA, BFA, MFA)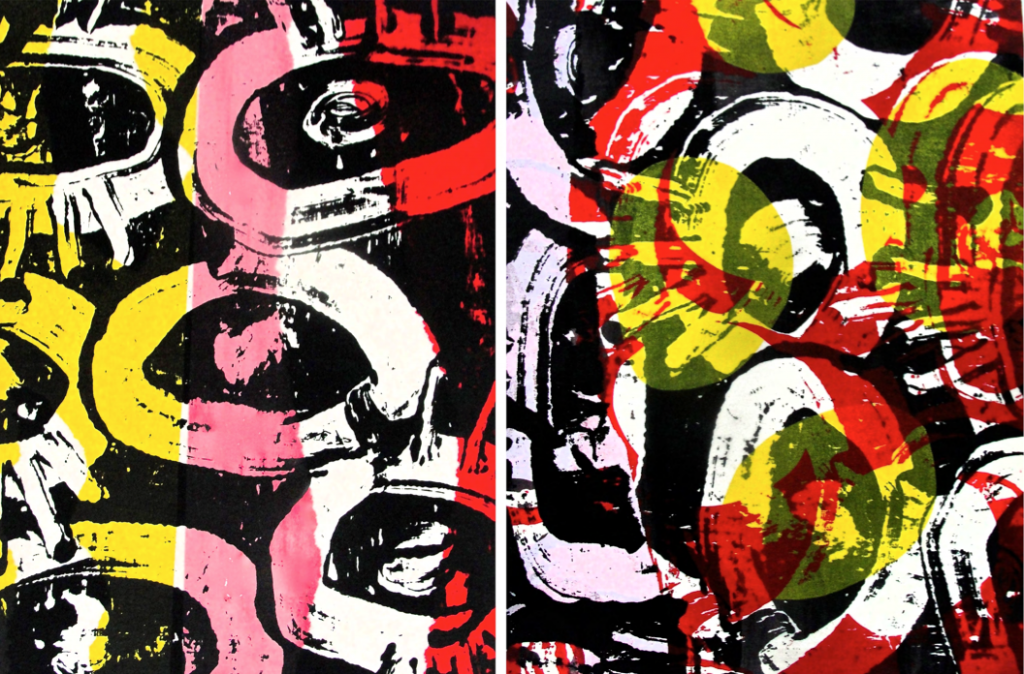 The Textile Design emphasis spotlights printed surface design, drawing, mark making, color, design and industry standards. (AA, BFA, MFA)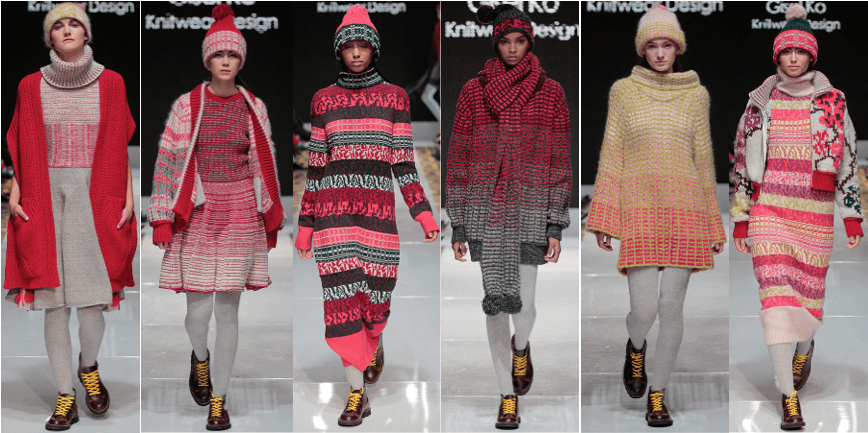 The Knitwear Design emphasis is on providing students with the skills and construction techniques to produce high quality knitwear designs. Students will learn to design and produce swatches, garments, and full knitwear collections. They will establish a strong personal knitwear design philosophy through using visual research, and exploring design development processes. (AA, BFA, MFA)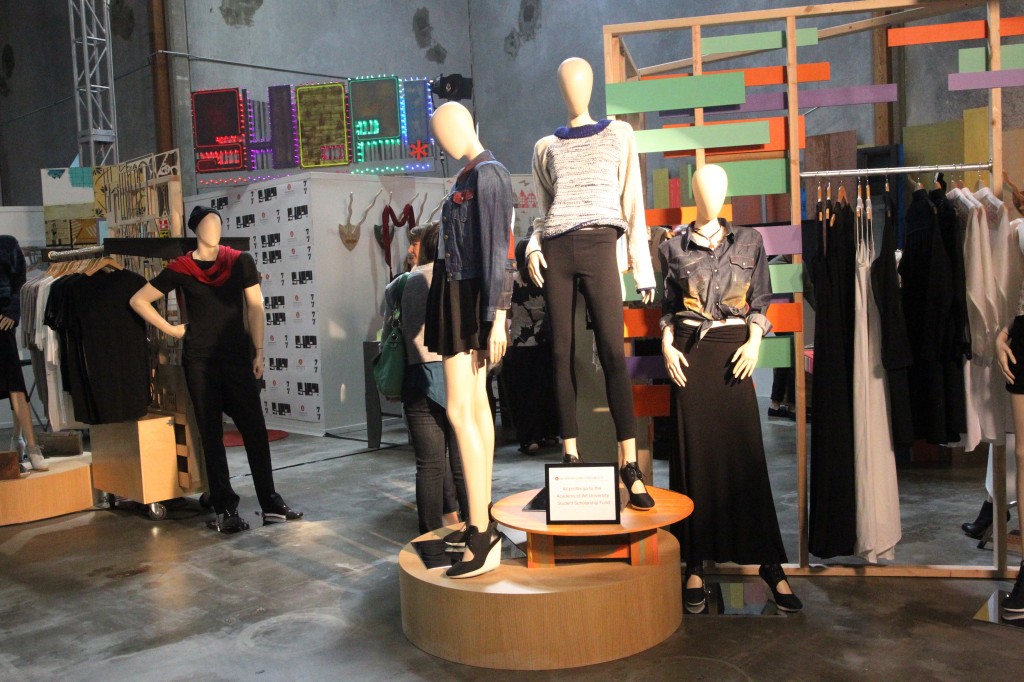 The Fashion Merchandising emphasis focuses on all functions necessary to run a successful operation that develops, promotes and sells fashion products. Students develop the techniques and unique personal style necessary for a successful career in Merchandising. (AA, BFA, MFA)
The Visual Merchandising emphasis concentrates on the physical method of promoting product and services to the customer for the purpose of increasing sales. Visual merchandisers actively engage in developing floor plans, window displays, in-store presentations, store lighting and graphics. Visual merchandisers work collaboratively with retailers to ensure that retail space is best utilized to maximize sales. (AA, BFA)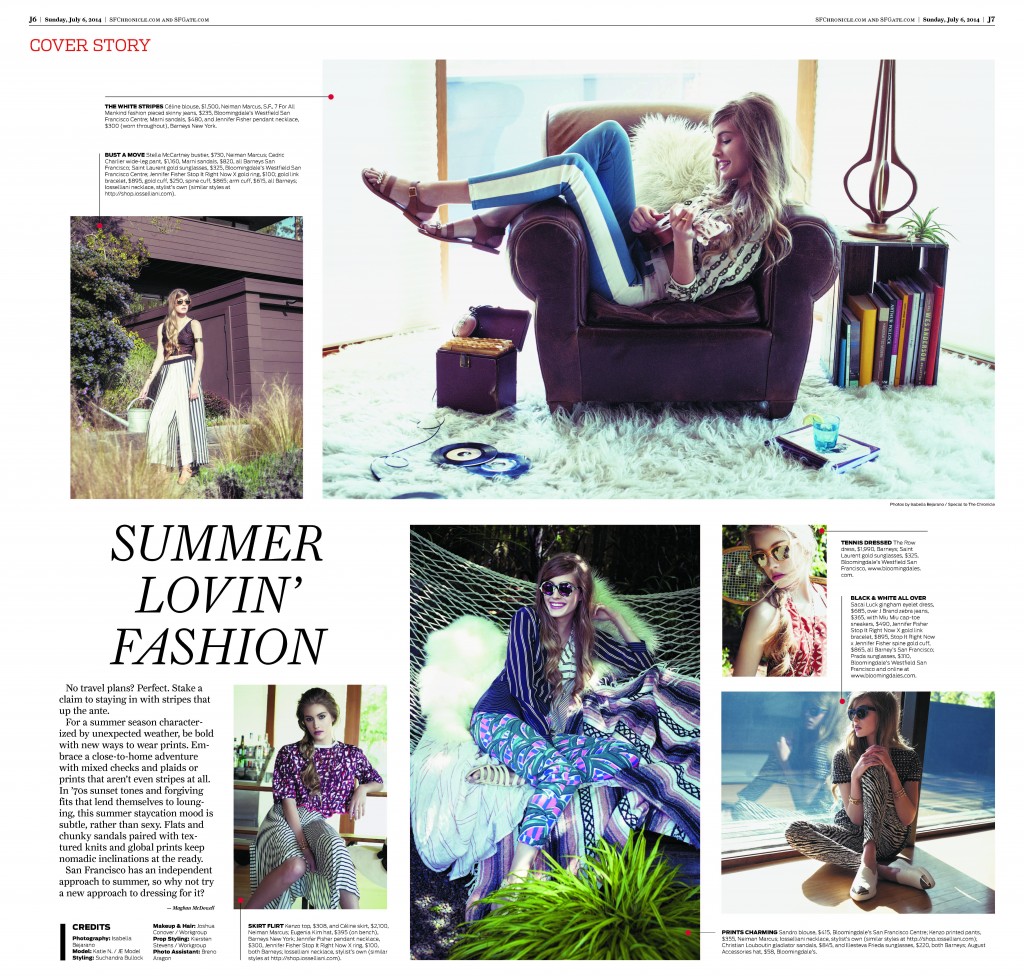 Fashion Styling is creating fashion imagery that delivers the message of the designer or brand. Fashion Styling students at Academy of Art University will develop a styling portfolio and gain hands-on experience developing concepts and assembling compelling outfits for photo shoots. Fashion culture, working with models, photographers and make-up artists are emphasized throughout the program. Graduates of the program will be fully trained to style, produce and art direct for print or online fashion magazines, ad campaigns, commercials, catalogs, designers' look books, fashion shows, fashion videos and personal clients. (AA, BFA)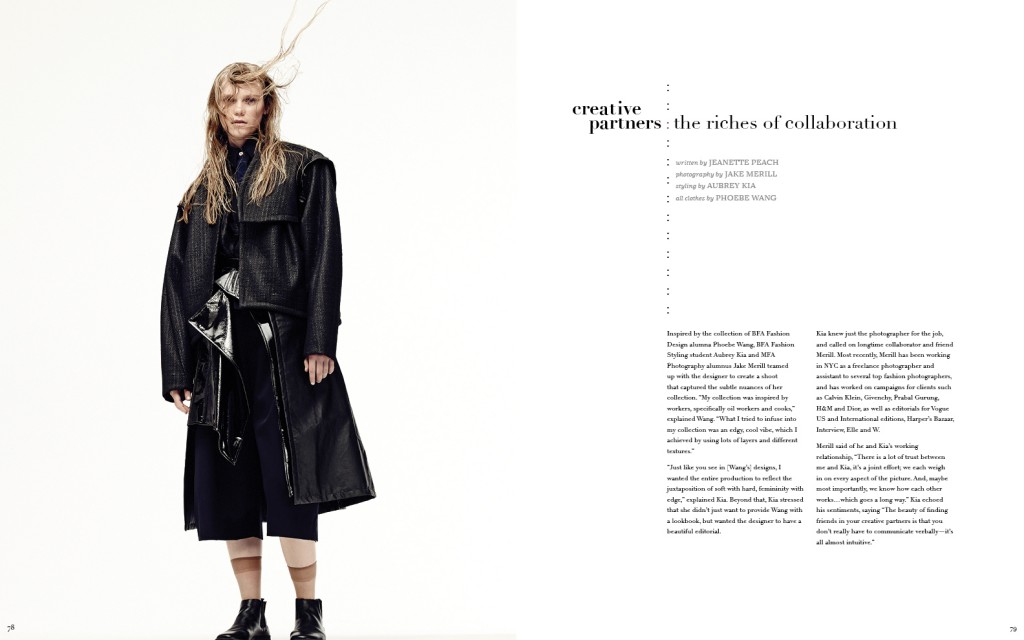 Fashion Journalism encompasses every aspect of fashion media, from traditional print platforms to the growing world of online journalism and social media. Graduates of the Fashion Journalism program will be fully trained to report, write and edit fashion editorial pieces for magazines, newspapers, websites, in house retail fashion sites and public relations outlets. (AA, BFA, MFA)
Students in the Costume Design emphasis will benefit not only from the rigorous garment construction techniques taught in the School of Fashion, but also from practical experience gained through collaboration with both the School of Motion Pictures & Television and the School of Acting. (BFA, MFA)
From styling to design, there are never ending learning possibilities for fashion minded students at Academy of Art University!
Written by Faye Harris, MFA Fashion Journalism