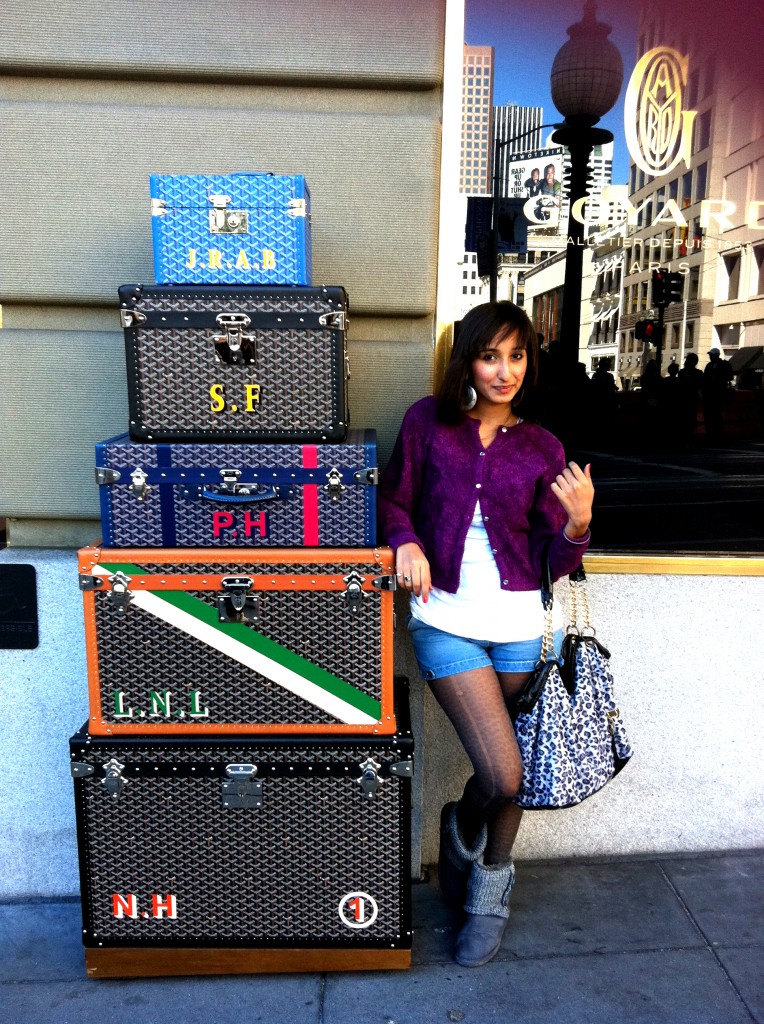 In today's edition of Ex-Changing the World, Naomi Tripathi from India!
What University are you from and what is your major?
I'm from the, National Institue of Fashion Technology (Mumbai, India), studying undergraduate Fashion Design.
What inspired you to be a part of the exchange program at the Academy of Art University?
The exchange program is a very good platform for a student to be exposed to the cultures of a different place, the Academy of Art University has students coming over from all over the world, and I have always wanted to travel to the United States. The courses offered at this school are also very interesting and different from what is offered at my college in India.
How are San Francisco and the Academy of Art University different from your home and school?
Both the schools are very different in terms of work patterns, class hours, approach to education and campus life. It is nice to study fashion with a different perspective and it is adding a lot to my experience in this field.
Has it been hard adjusting to the differences – in the place, people, classes, and culture?
It has been very easy to adjust here, the place is very welcoming and the city looks beautiful. The people are also friendly and classes are a lot of fun. There is a lot of work but I enjoy it. I also love that there is a lot of creative freedom.
Follow the jump to read more!
What has been the most exciting thing you've done so far?
It has to be the Enrique Iglesias concert I went to in San Jose, it was my first time out of the city and it was a great show. And right now I'm very excited about Halloween, as we don't celebrate that back home in India, I'm really looking forward to it.
What is on your list to do while you're here?
Learning a lot, making the most of this opportunity and of course going to LA, traveling as much as I can and seeing different places. I also want to shop a lot, visiting stores of my favorite brands that don't have stores in India. This place has many exciting things to offer.
What would you recommend to any students who might want to study abroad at your school?
Studying abroad in India would be a lot of fun, Mumbai especially. I love the city and the sea faces are beautiful. You can find food from almost every area and culture of India at different places across my city. Students studying in India must try and visit as many different places they can, the country is very diverse and beautiful, the culture, the food, the people, the places are very different from each other in every part of India. It's a fun place to be in.
You can follow Naomi's adventures in San Francisco and beyond on her blog!
For more Ex-Changing the World, click here.