Exploring sexuality, gender and race can be a challenge in comedy — especially if you're being transported through time.
Still, the Academy of Art University's adaptation of "Cloud 9," written by playwright Caryl Churchill, manages to shatter social ideologies and systematic stereotypes. The play casts the actors in one role in one act, and switches them completely in the next, changing not only gender and sexuality but their time-period and location.
This all might be mind-boggling, but thanks to the crucial role of costume design, the characters and audience are seamlessly guided through this provocative tale of a singular family.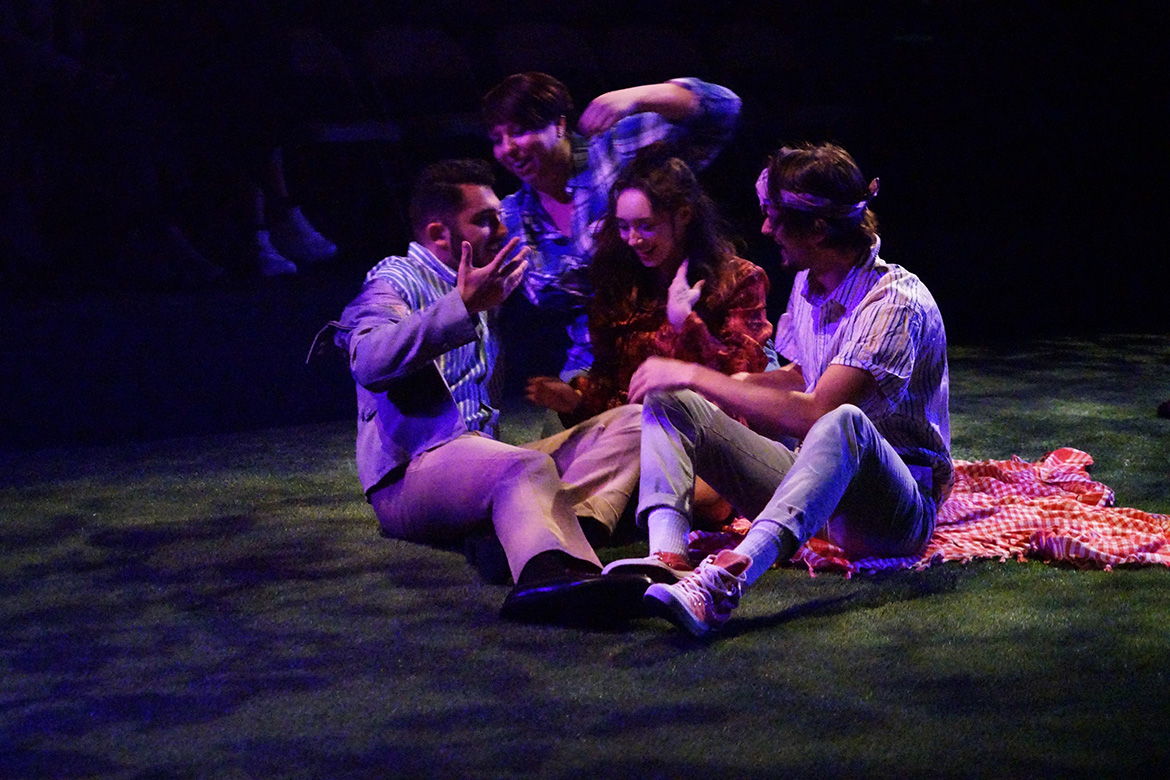 In "Cloud 9," designers Ge Jia and Huizi Li (M.F.A. Costume Design), had the task of capturing both British colonial Africa in the Victorian age and London in 1980. Jia took Act 1 and Li, Act 2; both married complicated worlds, creating clear connections — or extreme contrasts — between the characters.
"This play is incredibly subversive, with genders and races constantly swapping to explore and dissect our culture's understanding of power: who has it and who does not," explained costume supervisor Brooke Jennings. "For our designers, the crux of their process rested in creating authentic representations of each character in the drastically different times and locations."
Through design, the feeling of each character and the vision of the story had to be translated through every detail. To craft designs for a time- and gender-bending show, the designers had to fully submerge themselves in research and put themselves into the script.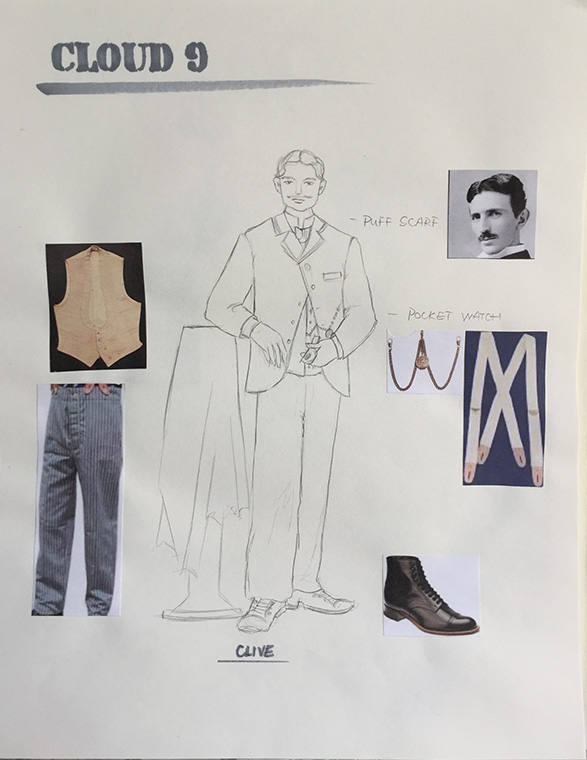 "First, I began with research about the time period and their clothes—I needed to find some details I wanted to use in my design. Second, drawing the sketches and renderings. Then, I began pulling the costumes from our stock or rented them from costume store (ACT)," explained Jia.
"I did lots of research regarding 'Cloud 9's' background and the 1980s social background, and began making collages for each character," said Li, who made updates to the character board based on instructor Clark Houston-Lewis's requirements and suggestions. (Houston-Lewis directed the production.)
While the characters' journey must be visible to the audience, the challenge of fitting and molding each individual actor is not.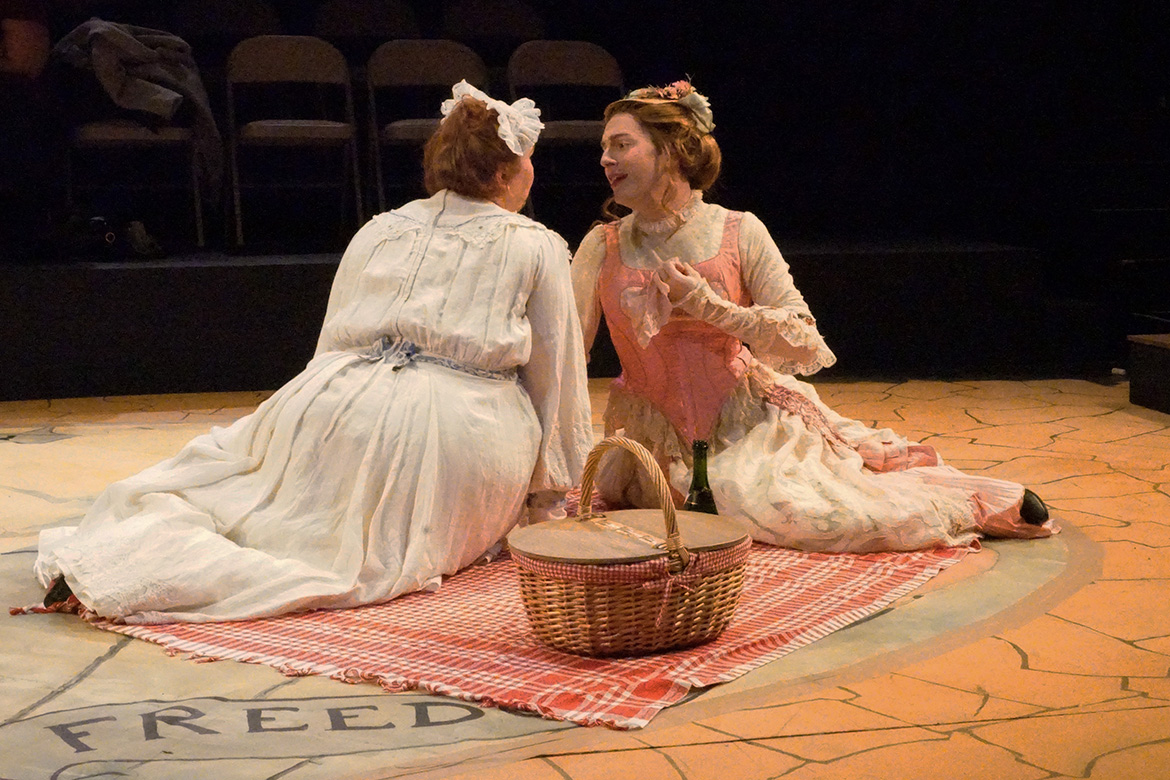 To the unsuspecting audience, Act 1's "Ellen", played by M.F.A. student Valerie Compton, was in constant transformation into "Ms. Saunders" — both having not only separate personalities but a separate fashion sense. From sewing petticoats onto aprons or changing all buttons into snap-fasteners, each detail was planned to ensure swift transformations between characters.
"In Act 1, we had an actress play two characters. There were fourteen quick changes — the shortest time being 20 seconds for a change," Jia explained. "That meant that all of her costumes should be easier to take off and put on."
Jennings praised both students, remarking on the complexity of the project.
"It's no easy feat! However, Ge and Huizi excelled with flying colors with excellent backstage choreography," Jennings said. "On opening night, I could hear audible gasps as Valerie exits the stage as 'Ellen,' the governess, and enters 32 seconds later as 'Mrs. Saunders.' The transformation was like magic."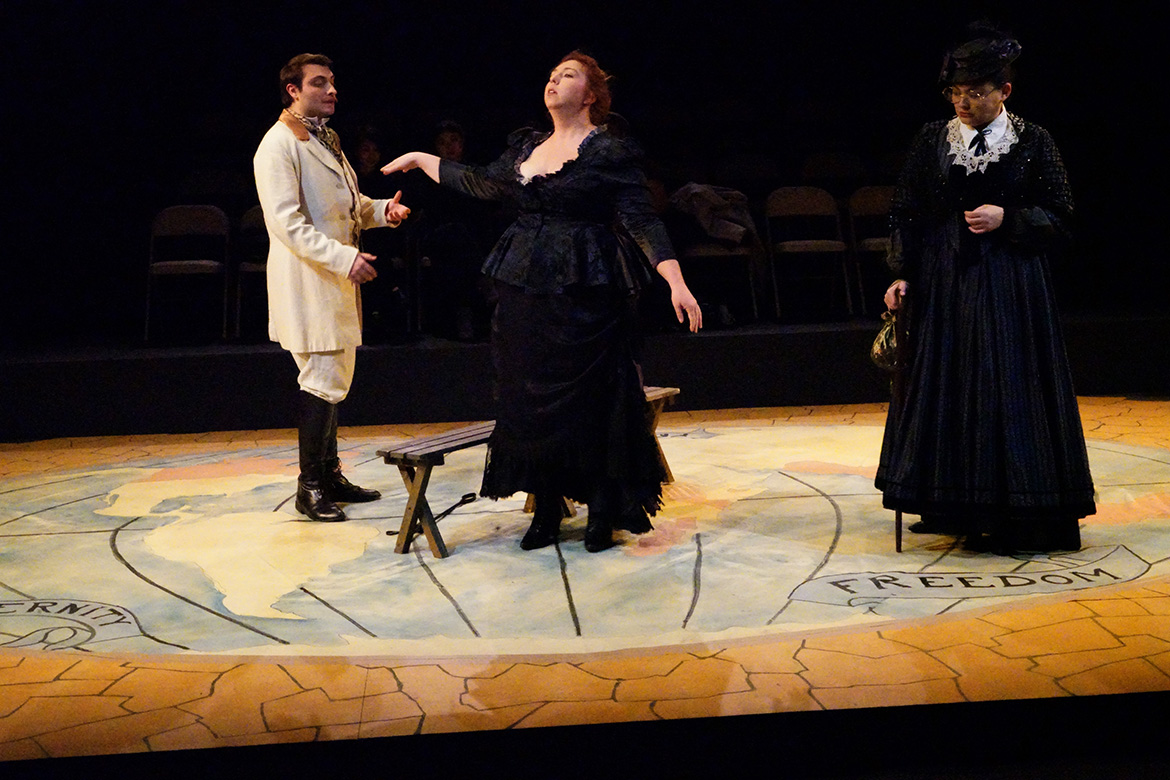 With a play that forces the audience to play along with their imaginations, the costume design was imperative to helping the audience see the bigger picture of dismissing societal roles. One way this is conveyed is in the flipping of masculinity on its head, having male actors play ultra-feminine characters, fitting them into ruffled skirts and baby-pink doll dresses.
"I fitted the actors several times, since there are several gender-swapping roles in this play, which is essential," Li said. "I made the little pink dress for male actor Garrick Sigl. He plays "Cathy," a 5-year-old girl."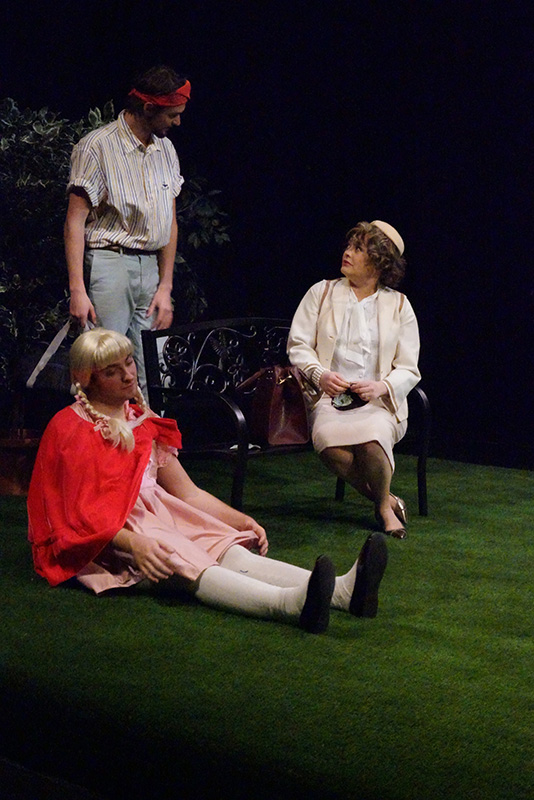 For the audience to become immersed in the world of British society separated by 100 years, the costume designers had to adapt and learn from an ever-changing plot.
"I was so touched by how much work we did in this show. I learned how to cooperate with actors, how to plan for preparation before the show and to manage quick changes," Li said. "Making the wonderful color story and layered costumes was a great experience for me."
Text by Isabella Urbina, BA Fashion Journalism