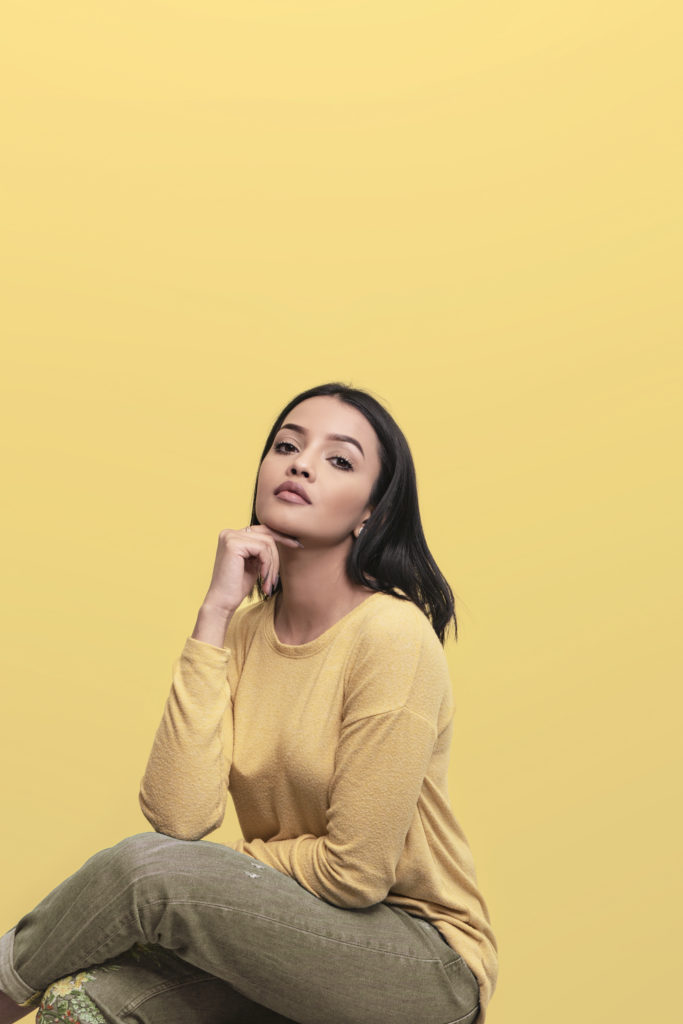 Rigidity, precision, and accuracy are all pieces of the design puzzle for BFA textile designer Tanya Kaushik. Generally, her patterns boast straight lines with clean edges, and she's not afraid to pull out the ruler to ensure the lines are as sharp as she wants them to be. When she partnered with BFA menswear designer Xiangyi Lei, however, all that changed.
The overarching theme for Lei's line-up is derived from the Great Depression. With that in mind, Kaushik began diving into fashion history, and explored what clothes men were wearing at the time. The classic references were there: houndstooth, paisley, herringbone, pinstripe, chevron, and argyle. She took her development a step further by going to local tailors to see modern day versions of these fabrics, and found that not much has changed.
It was from those traditional menswear fabrics that Kaushik was able to create her own unique spin. Kaushik quickly realized that the chaos and uncertainty that was present in Lei's collection would have to be matched, so she hand-rendered prints to create more organic lines and movement. By way of monotype, she splattered black ink as a technique to achieve the desired effect. She kept the repetition one would expect from a houndstooth or a pinstripe and subverted it by breaking the boundaries of her beloved hard lines.
The duo mutually decided on the fabrics chosen for the collection. They felt a sense of urgency to use renewable, natural resources; cotton, wool, and silk. The color palette chosen has a muted, inky appeal. As a result, neutral grey, black, and white are paired with splashes of rusty orange, various shades of blue, and purple.
Now that the product is complete, it turns out Lei and Kaushik are a match made in sartorial heaven. Where Lei had to reign in and control his chaos, Kaushik had to let go of perfection to make room for it. The end result is a group of prints that redefine the classics.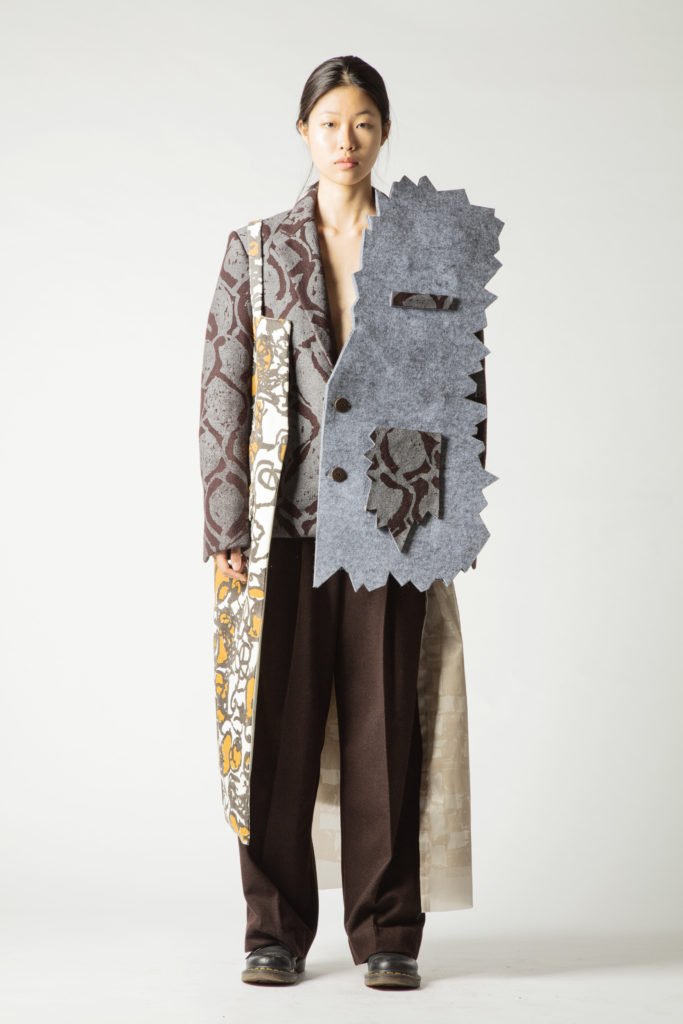 Words: Dwaine Hill, BA Fashion Journalism
Edits: Josh Walker & Ellie Dietrich
Photography: Danielle Rueda
Model: Tiffany, STARS Management