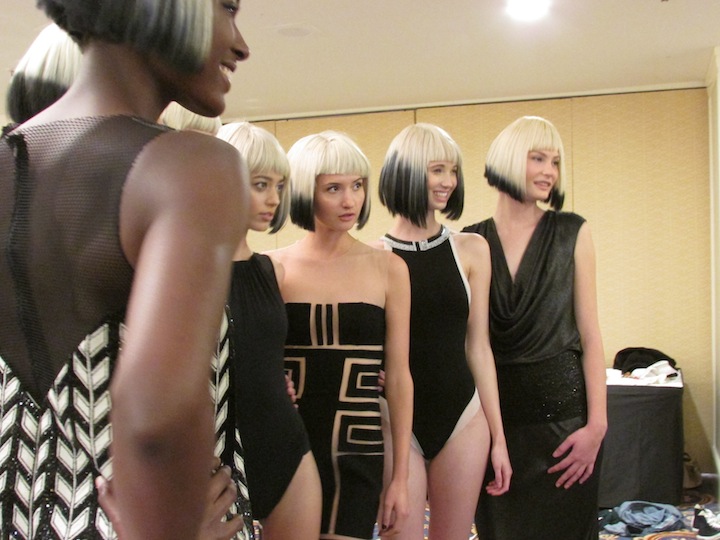 Models lineup backstage for the Spring 2014 Carmen Marc Valvo Fashion show at the Boys & Girls Town of Italy Annual Luncheon.
Earlier this month, the Westin St. Francis hotel in San Francisco hosted the 51st Annual Fashion Luncheon of The Boys & Girls Town of Italy. In an effort to support fund raising for young adults living in poverty, the luncheon gathered a collective of BGTI members, San Fran socialites and, this year's featured designer, Carmen Marc Valvo, whose Spring 2014 collection took the runway for the afternoon's entertainment.
On behalf of Fashion School Daily, I was able to get us a behind the scenes look at the backstage action, joining the School of Fashion's volunteer club, Beyond the Front Row, as an honorary volunteer for the day!
Perusing the racks backstage, I couldn't wait to see the looks on the models! I was having too much fun running my fingers over the beaded appliqué details, and marveling over the fine cutouts sown on to sheer fabric. The collection was comprised of entirely black and white looks, accented with a pop of vibrant blush. The gowns, the tops, the bathing suits and short frocks fit all the models effortlessly.
[justified_image_grid row_height=300 height_deviation=50 ids="27449,27450,27452,27451″]

Meanwhile, hair and makeup was firing on all cylinders, painting the faces of each model as they simultaneously Instagrammed their ombre, turnip top, head pieces. Breanna Castro, and Brittany Schramm, the afternoon's lead dressers from Beyond the Front Row, were buzzing back and forth from dressing room to final fittings. Valvo critiqued each beauty, prepping everyone for perfection.
As the first looks sashayed out the door towards the elevators, the dressers with white plastic hanging bags and beauty brushes followed, preparing for the touch ups and quick changes to follow the models first walks down the runway. Then there was me: snapping away, taking pictures of the scene, and jotting down notes. In the midst of the inevitable backstage chaos right before a show, it turned out one of the models was missing a dresser. I was asked to put down my camera to lend a hand, and I did not hesitate!
As the models lined up to take the stage, crammed into such a small space, you were able to see the coterie of girls in their stunning ensembles. The black and white glamouristas looked beyond runway ready. After wishing the gals good luck, I had to scram from out behind backstage, to get a good spot in the front row!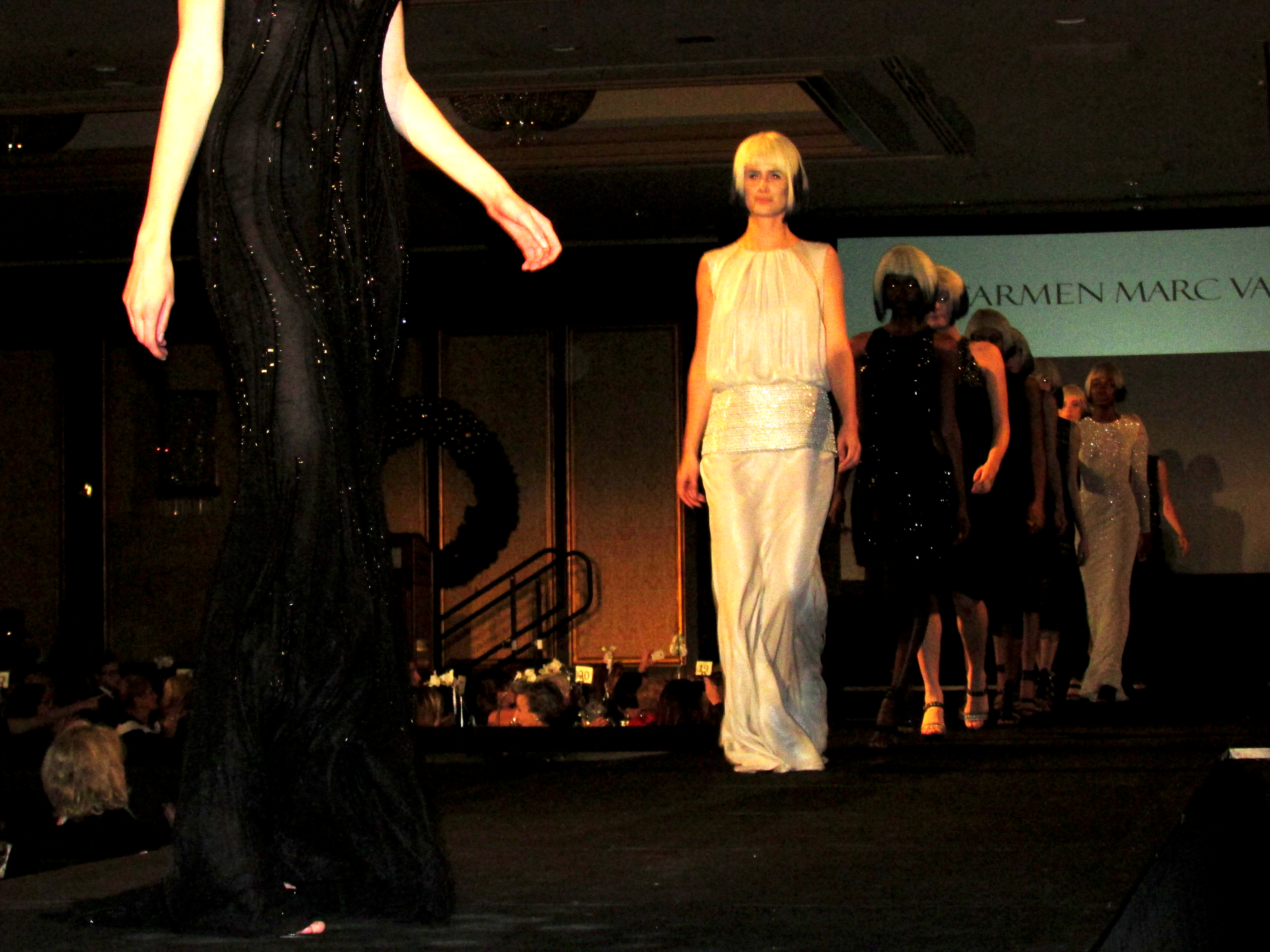 Wiping the lipstick off my camera lens, I swung my tote to my side, planted my heels, ready to snap each second of the action. Hey, I could get used to this!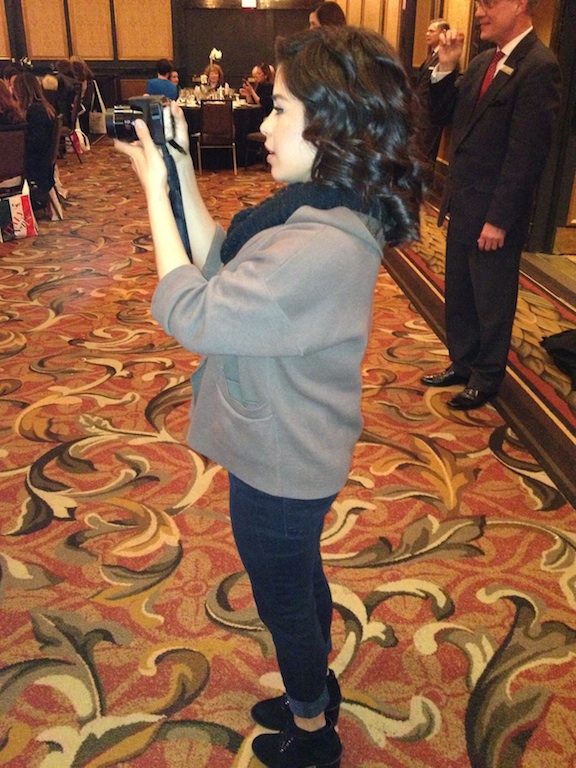 feature and images courtesy of Jazelle Prado. For more articles by Jazelle, click here.