Seems like we have a bunch of competitions to keep many of our designers busy over the summer break. Here's a handbag competition from LuciteLux to keep your creative juices flowing…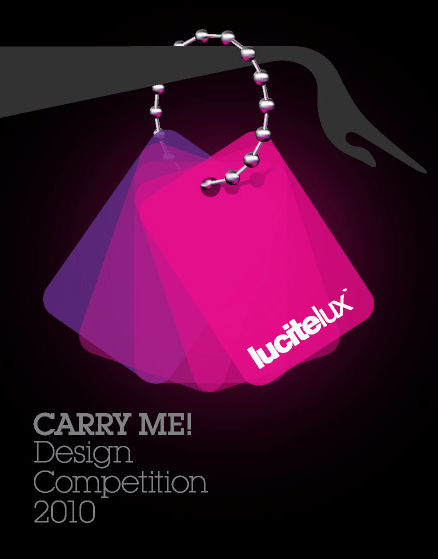 The world-famous acrylic brand is seeking out design students to create contemporary handbags made using its range of materials. In particular, the folks at LuciteLux are looking for a modern interpretation of the Lucite vintage handbags, which were popularized by celebrities in the '50s. This contest is the perfect way for the brand to celebrate their 75th anniversary.
To enter, you can present your designs on paper or as a 3D model using everyday materials to convey your design thinking. All they need is 3 digital images of your work which you can submit through their website.
The first prize winner will snag $5,000 while two runner-ups will get $1,000 each. The winning designs will be included in an exhibition alongside Caryn Schedit's collection of Lucite vintage handbags at a special event they are working in New York in 2011. Entries will be accepted now through October 29th.
Sounds good to me.
You can stay connected with the Lucite community on their Facebook Page and you can get full details about the contest at www.lucitelux.com.