Can you caption this picture of Bobby Trendy arriving on the red carpet at last night's American Music Awards? (Photo credit: AP Photo/Chris Pizzello)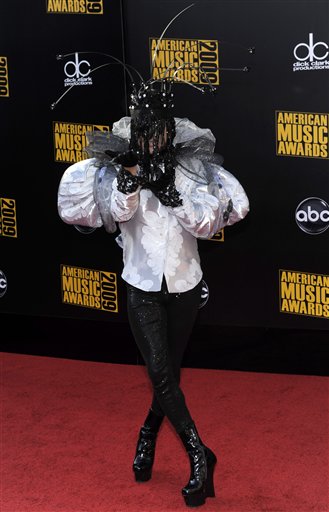 Winner will get the greatest prize ever: an all expense paid trip to Paris!
Okay. Just joking. But we will post the winning caption on the blog (along with runner ups) and you will get full-fledged bragging rights. Type in your BEST caption in the comment section below!
Good luck!