Students at the Academy of Art University often have opportunities to expand their creativity and voices as future innovators; and, fashion students in particular challenge the ideals within the world of fashion.
The California Fashion Foundation, which is the California Fashion Association's philanthropic arm, honors the contributions and knowledge of those making strides in fashion. This year, the Academy's School of Fashion student, Hanan Argaw, was among those who received an annual scholarship from the CFF; Argaw won a brand development award on behalf of Los Angeles's Cooper Design Space. This award includes a $1,000 scholarship and recognition of the fashion designer as a future creator of contemporary design.
Fashion School Daily discussed the achievement with Argaw to shed a light on the process and opportunity provided by this foundation.
Fashion School Daily: Tell us about the design of the garment that you included in your application.
Hanan Argaw: The oversize coat I turned in has multiple functions. The length can be adjusted by removing the bottom half, which is attached by large buttons. It is reversible; the shell fabric is merino wool and the reversible side is an Angora blend wool. The sleeve length can be adjusted on both sides.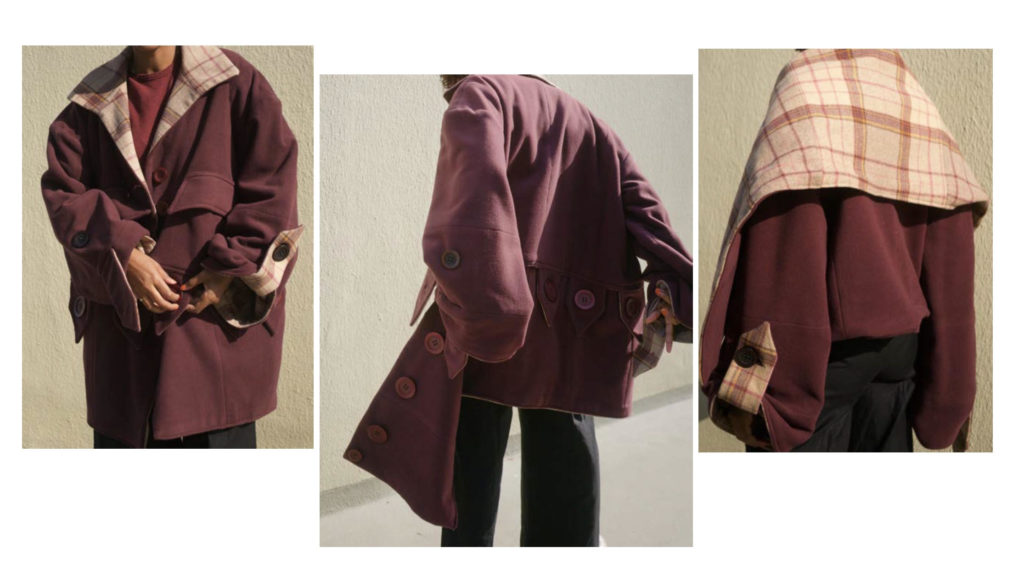 FSD: How did you find out about the scholarship?
HA: It was sent to us by Gary Miller, Director of Fashion, and Simon Ungless, who is the Executive Director of the School of Fashion. We had to fill out a form and turn in a garment that we made.
FSD: What has been your favorite piece that you created at the Academy? 
HA: The coat for CFF, because that was when we began to design from our own inspiration.
FSD: What inspires your work? 
HA: It usually comes from whatever is around me at the time. There is a direct correlation to what I'm doing, watching, others around me and topics that are popular.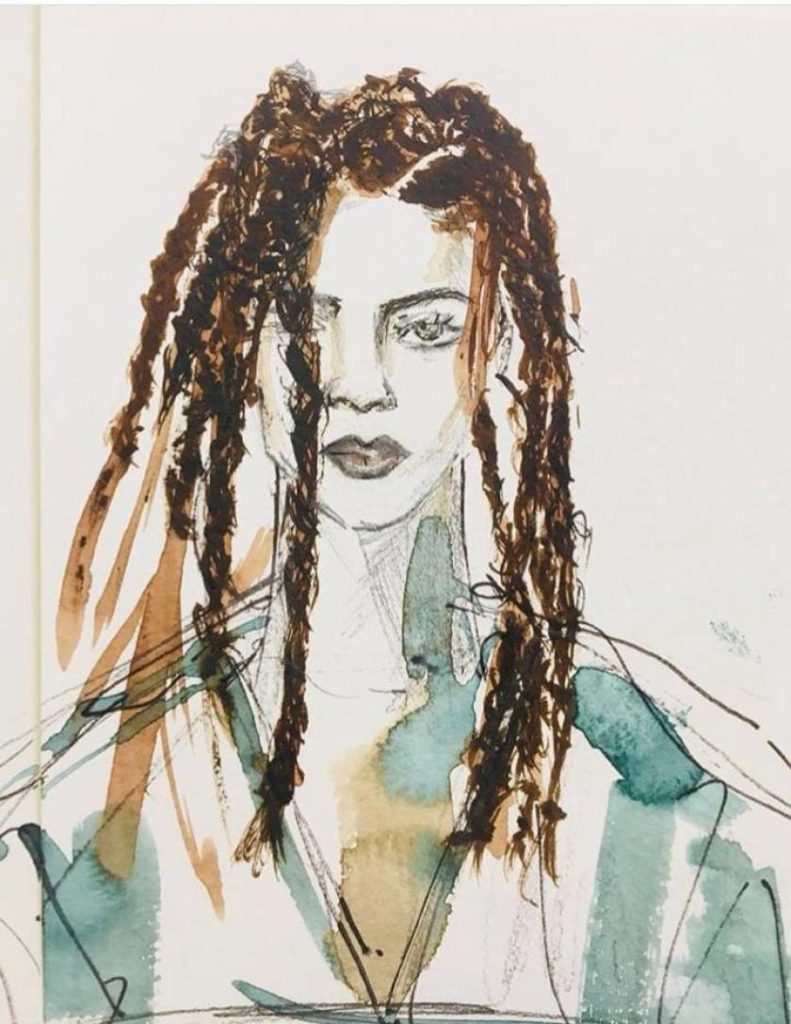 FSD: Describe your voice as a designer. What is an important takeaway from your pieces?  
HA: I have been diving into sustainability because I think that's an important factor in the world now — to be aware and more transparent, as well as to use resources that are already available to us.
FSD: Has this award changed the way you look at your work? 
HA: It's a lesson I'm still learning, which is to work with care.
FSD: The award was given at a luncheon. What did it feel like being there and receiving it? 
HA: It was great because there was some time before the ceremony for us to network and I met some very interesting and resourceful people.
FSD: What advice would you give to anyone applying for the scholarship in the future? 
HA:  Small or big, don't turn your back on any opportunities. Seize them.
Interviewed by Faith Ripoli, BA Fashion Journalism