There has been a change to the Beyond the Front Row meeting. The meeting will NOT be in Morgan Auditorium. The new meeting place will be in Room B70 at 491 Post.
Same place, same time (Tuesday, September 28 7 p.m.) different room number.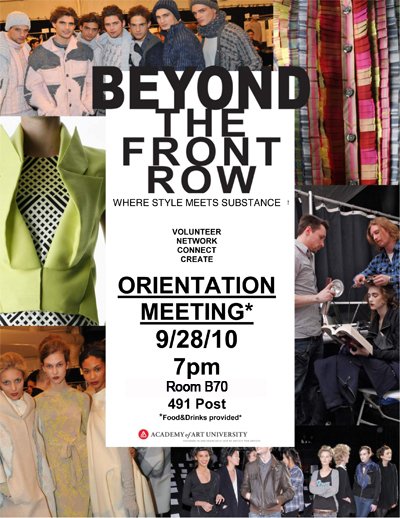 Please come and look your best!
P.S. There will be refreshments…