The August edition of Vogue magazine featured Gigi Hadid and Zayn Malik on the cover. It wasn't just their megawatt celebrity power couple status that set the internet abuzz. The real stars were the interchangeable Gucci suits and a byline that claimed them as "part of a generation embracing gender fluidity." While many have praised the publication for a progressive stance, others have pointed out that as far as the world knows neither Gigi nor Zayn identify as genderfluid. They are borrowing each other's clothes, hardly a revolutionary practice. Nevertheless, this contributes to the ongoing public discourse on gender identity and expression. Justice McNeil (BA Fashion Journalism) explores the issue based on five collections from London Fashion Week Men's.
Fashion has been a tool of identity exploration since the time people began to wear clothes. In a fashion history course, you'd learn that men and women across Europe, for example, wore relatively similar garments all through the Middle Ages. Fast forward through centuries of hoses, heels, wigs, culottes and breeches, and by the end of the 20th century, most clothing was quite strictly gendered. Millennium ushered in an era of new ideas, including questioning gender roles and more inclusive gender dynamics. These gender-bending looks from London's top runways highlight a different kind of enlightenment.
Thom Browne – Spring 2018 Menswear
"I think culture dictates which way and what kind of clothing you wear; but it's nice that you can pretty much do whatever you want," said Thom Browne backstage at his menswear show. Inspired by the idea that a baby can wear its siblings' clothes, the designer played with the construction of his suits, all in a muted grey color palette. From a conventional tailored look to a pleated skirt piece and even a shift dress made of traditional suiting materials proved Browne's point that while assumptions may dictate what we wear, they do not determine who we are.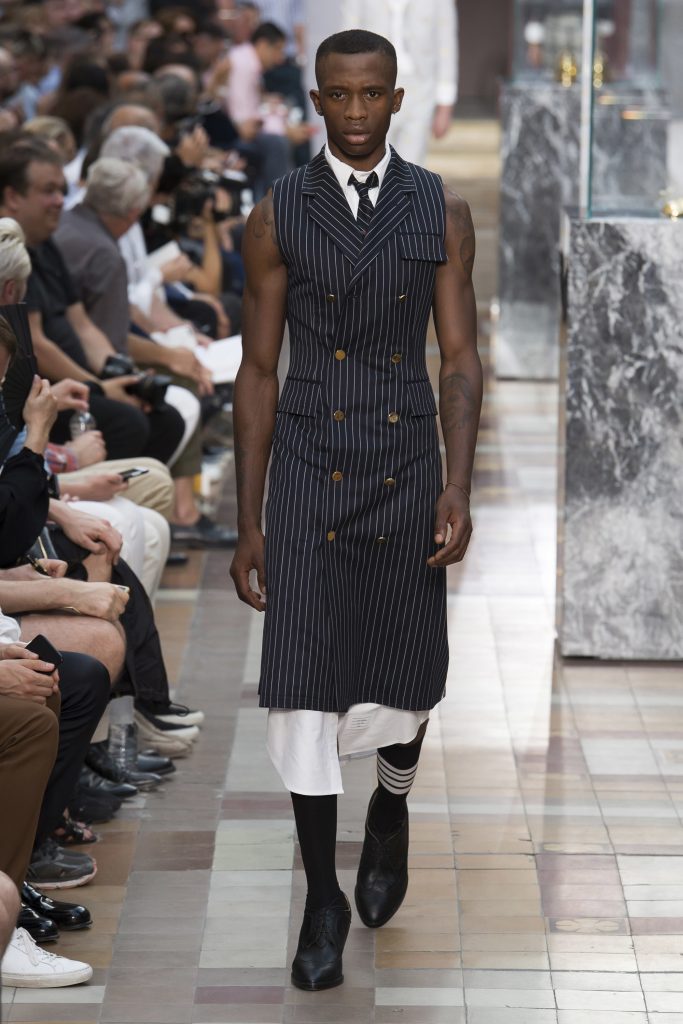 Raf Simons – Spring 2018 Menswear
People walked Raf Simmons' outdoor market runway (complete with the scent of fish). The models carried large umbrellas as shields. The mix of distressed tailoring, deconstructed collegiate wear, and oversized jackets played with proportions and silhouettes to make for truly genderless garments. The bold collection from this visionary designer, in fact, so democratized the idea of the sexes that no one cared about labels except for those on the clothes themselves.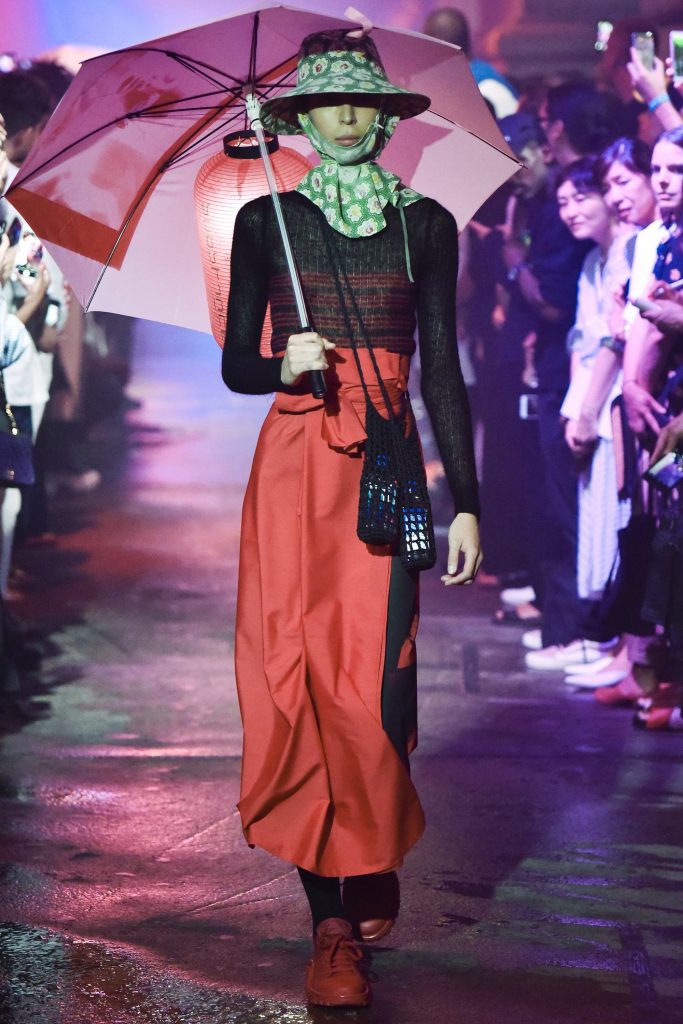 A.W.A.K.E. – Spring 2018 Menswear
Inspired by Japanese traditional costume and the subversive post-colonial fashion scene of Brazzaville and Kinshasa on the Congo river, designer Natalia Alaverdian featured oversized sleeves, skirts layered over pants, and, of course, kimono variations in her menswear collection for A.W.A.K.E. She added a touch of fluidity to the famously dapper style of Congolese dandies, both male and female, by showing men's tailored trousers with a skirt overlay. African gender-bending influence was strong this season!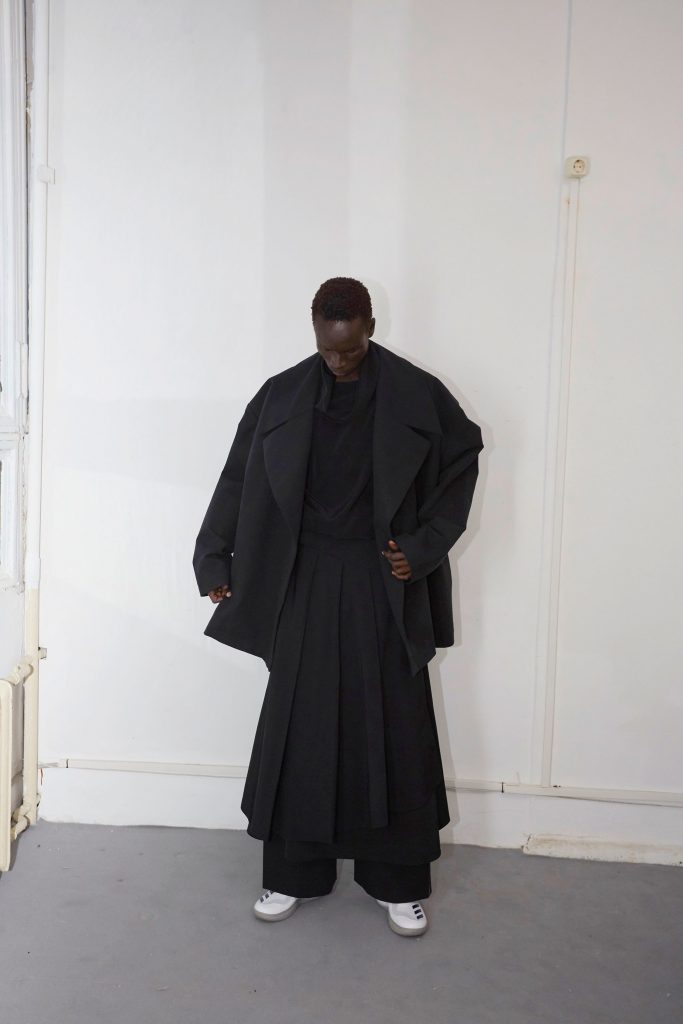 It seems to be en vogue to show womenswear looks at men's fashion weeks and vice versa now. Maybe it's about cost effectiveness of such mixed presentations or maybe gender doesn't really mean a thing anymore. The latter appears to be true for Juun.J and their most recent collection titled "shirting." It included an arrangement of white oxfords and pinstriped blouses swathed around the bodies in an amorphous way. The use of a classically tailored men's shirt in such a way neutralized its legacy and presented possibilities of "sexless imaging" according to Juun.J.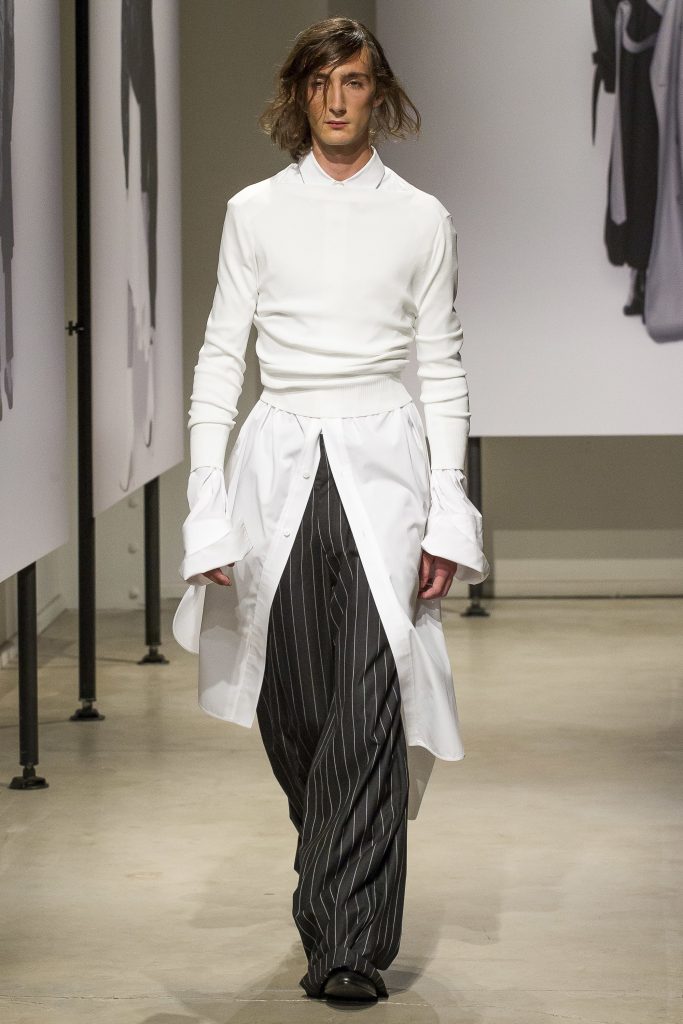 Vivienne Westwood – Spring 2018 Menswear
Dame Vivienne Westwood is fit for any top designer list, including one of gender-bending fashion champions. Her latest show featured defying gravity acrobats and dancers in a signature activist stance against climate change. Both male and female models and performers pulled of a variety of nonconformist looks like taffeta gowns, knit dresses, cropped jackets, and platform heels on men and Oxfords under suit jackets on women. Before you can dismiss it as just another entertaining circus act, Westwood makes a powerful point: we are all in this together, equally responsible for how we care about the Earth and each other.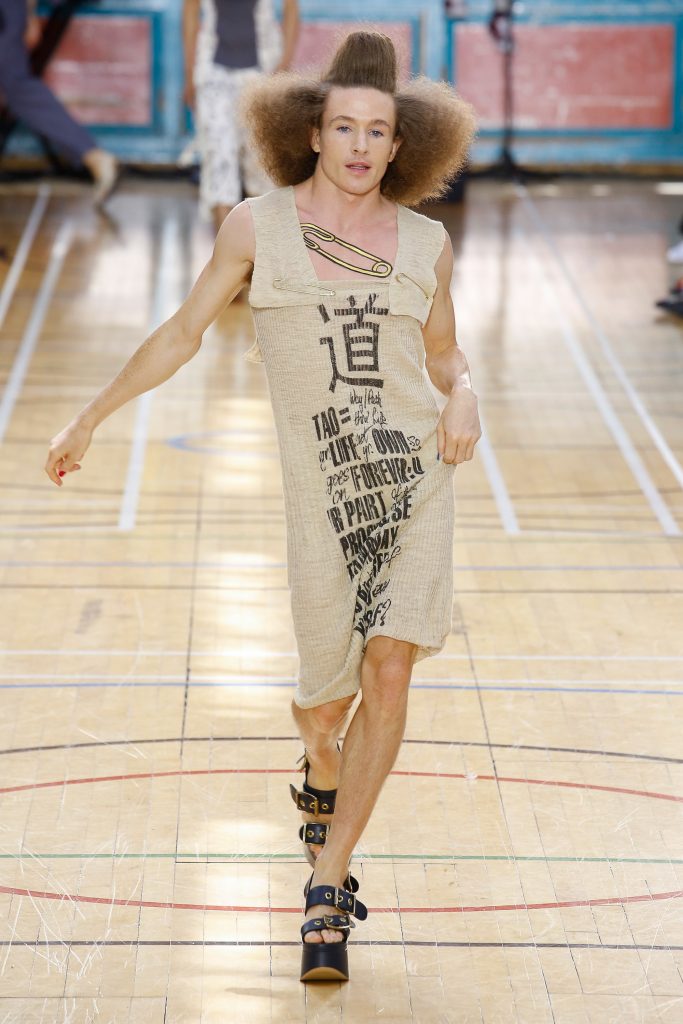 Text by Justice McNeil, BA Fashion Journalism