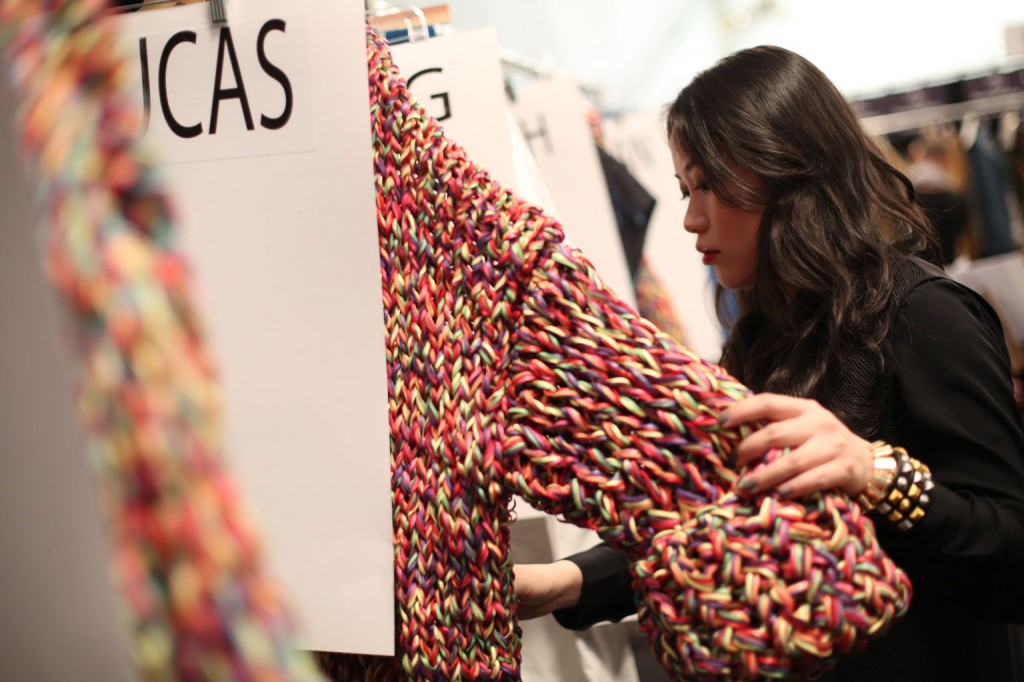 Five o'clock PM. It's the day of the Academy of Art University Fall 2015 Mercedes-Benz Fashion Week show, and all is not calm before the storm. Two hours before the V.I.P.'s will arrive in their perfectly polished outfits with their million dollar smiles, there is madness backstage at Lincoln Center's Theater. Models are being made up, packs of photographers are shoving their way behind vanities and over shoulders to get the perfect shot. Designers are nervously being interviewed by press and trying to steal a moment here or there to finish steaming their garments, dressers arrive and set about to find their stations, and those very solemn folks wearing headsets are trying to make sense of it all. For a backstage novice it is a rush, for a designer it is crunch time, for a student it is a dream.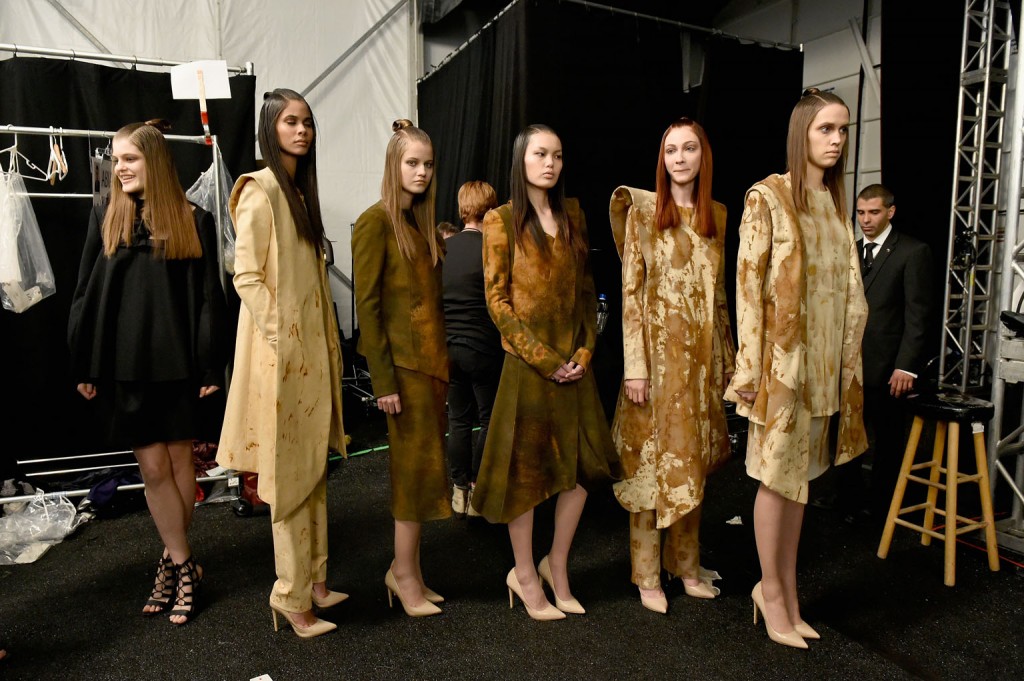 "In the beginning, I felt nervous. I didn't know I could go this far, but at this point I feel super excited. It's my first time being here. I've come a long way," said Xiaowei Liu, the MFA designer behind an indigo-dyed men's and womenswear collection which took her six months to make. Her collaborator, Stella Xingyu Hu, an MFA fashion designer and New York Fashion Week peer, has constructed Rubik's Cube inspired rainbow colored sweaters that are equally as labor intensive as they are impressive.
Six o'clock PM. A bevy of statuesque models stand in a single file line awaiting their cue for the run through. The pressure is on—they only get one rehearsal to iron out all the kinks before seats are filled. I stand in the aisle above the bleachers watching models take to the runway in their street clothes and runway shoes. In the distance, volunteers and front of house crew put out seat placements and press releases for the esteemed guests who will soon be arriving.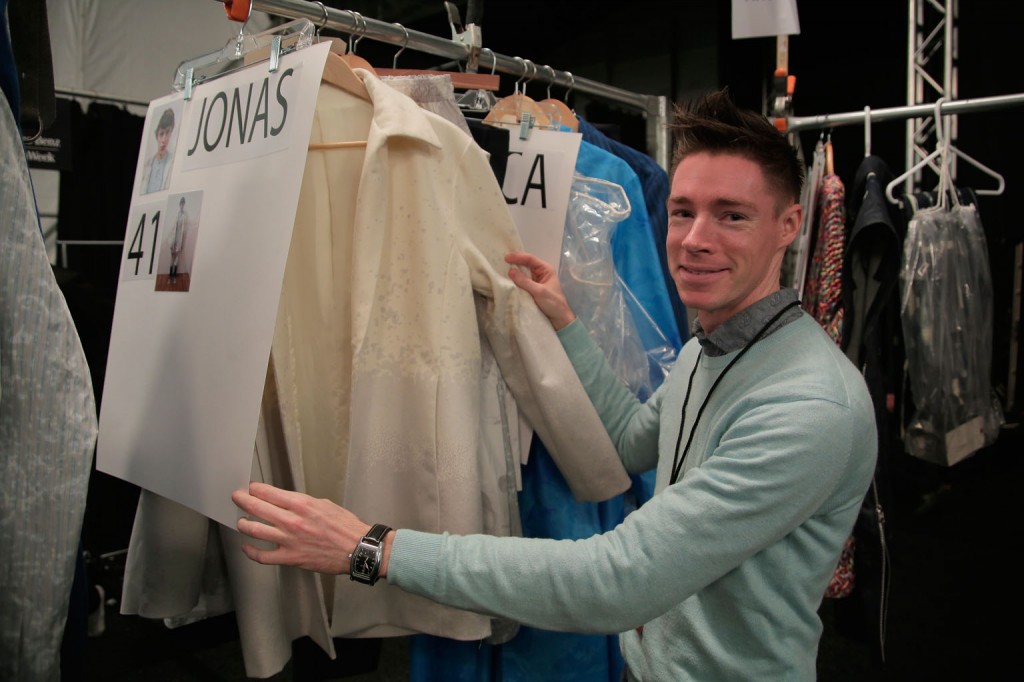 Seven o'clock PM. The crowd descends. Shaun Ross has arrived. The albino model's blonde, asymmetrical dreadlocks hang over his shades as he lets out an electric grin for the cameras. Other photographed faces are here too—Miss Universe, Miss USA and Miss Teen USA, runway coach and America's Next Top Model personality J. Alexander, famed journalist Michael Musto, model Karrueche Tran and Big Time Rush lead singer Kendall Schmidt to name a few. Flashbulbs are burning. Guests are flooding into The Theatre at Lincoln Center like waves crashing ashore. More flashbulbs. More poses for the camera. The wearer of a gold sequined dress is being ushered to her seat. It's Dr. Elisa Stephens, Academy of Art University president. She greets Lubov Azria, friend and BCBGMAXAZRIA Chief Creative Officer, who has come to show her support.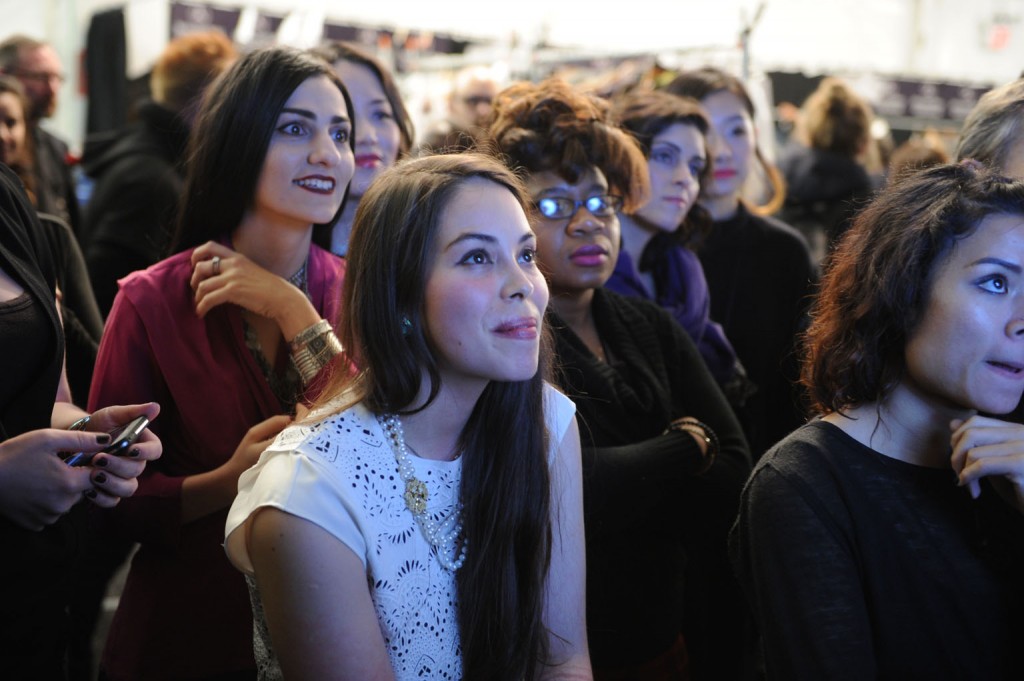 The lights dim then brighten. The music cues. The show has started.
By: Malcolm Thomas