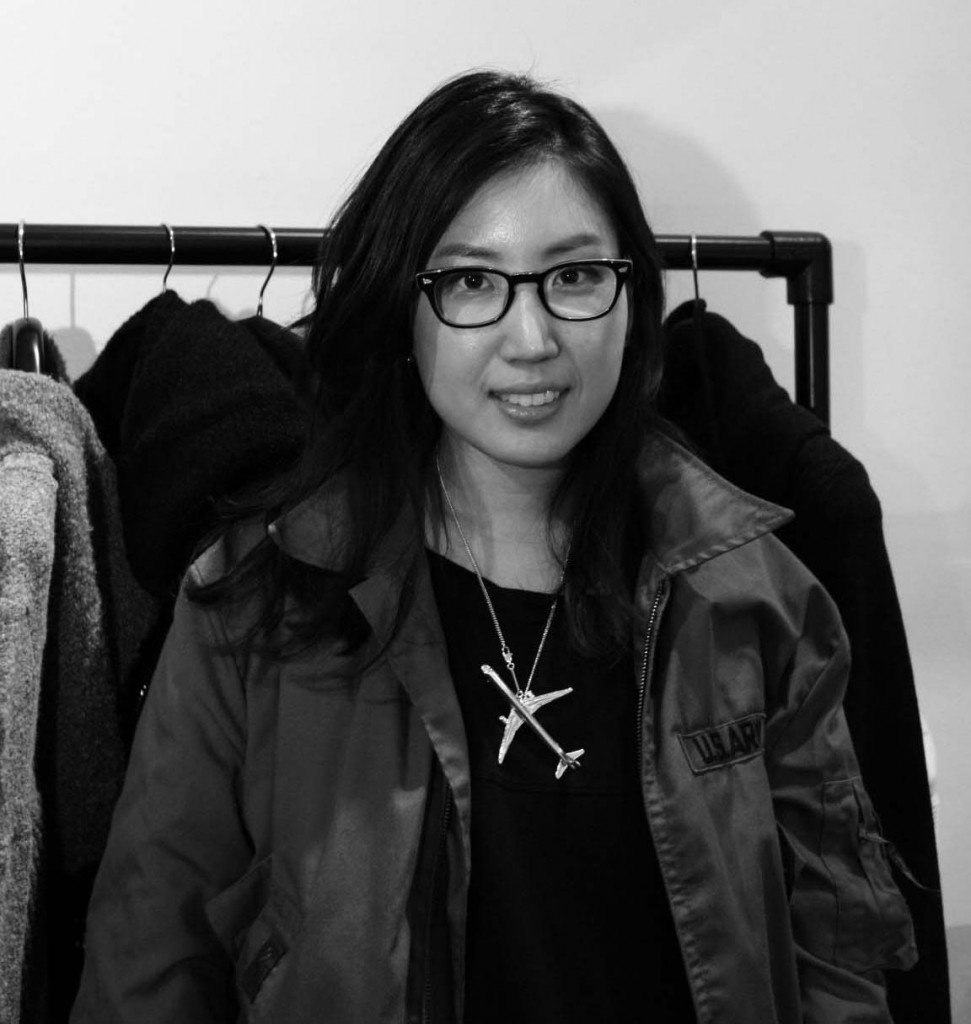 At the May 2006 San Francisco Graduation Fashion Show and Awards Ceremony, Ji Won Ree, B.F.A. Knitwear Design, was selected by Guest of Honor Alexander McQueen to work with him in his London studios for three months. During her internship, two of her designs ended up on the runway in McQueen's men's wear show.
Through McQueen, she met Jas Sehmbi and began designing knitwear for his Jas M.B. line. In 2007, Jiwon arranged for Jas to visit the School of Fashion to speak to the students. That visit also turned into a reunion of sorts as Director of the School of Fashion Simon Ungless, Alexander McQueen, and Jas were at Central Saint Martins together.
Jiwon has remained in London and today is head of knitwear at Roland Mouret.
What do you do at Roland Mouret?
I am responsible for women's knitwear. I directly work with Roland Mouret and discuss the style of the designs with him on a regular basis. I also work closely with the women's wear design team to ensure uniformity of design across the clothing line. I also handle production, which means liaising with the factories and travelling to countries like France, China and Italy.
How long have you been in London?
Just over 2 and a half years
Follow the jump to read more!
What are some of your favorite places to go in London?
I live in Shoreditch, which is probably my favorite place in London because of its sheer diversity. There are a wide variety of small, independent boutiques, which sell vintage clothing and antiques that attract other fellow designers for inspiration. There is a flower/food market that is always nice to visit during the weekends. Nightlife is vibrant and never boring!
Do you keep in touch with anyone at the Alexander McQueen offices?
I keep in touch with few interns but alas, I lost touch with the colleagues.
Any advice for recent graduates?
The fashion world is challenging so you need to have perseverance to see it through. I would encourage you to be patient as I am sure you will get your opportunity! Also, I now realize how important my experiences were during my time at Academy of Art University, I think trying to amass as much experience as possible is important and a necessary step before you join the work world.
Do you miss San Francisco?
I do every day especially as it rains ceaselessly in London! The quality of life is no doubt great in SF but London is just very different. I miss the people there in the School of Fashion and I hope to get the time to see you guys there soon!
For more Alumni Updates, click here.