Danielle Colen graduated from the Academy of Art University School of Fashion with a MFA in Fashion Design in December of 2012. The patternmaker and designer has since then founded the womenswear line WALTZ in San Francisco. The line is about ease, comfort and restraint with an emphasis on high quality fabrics, construction and tailoring. It's easy for us to say that WALTZ is 100% chic and 110% fabulous.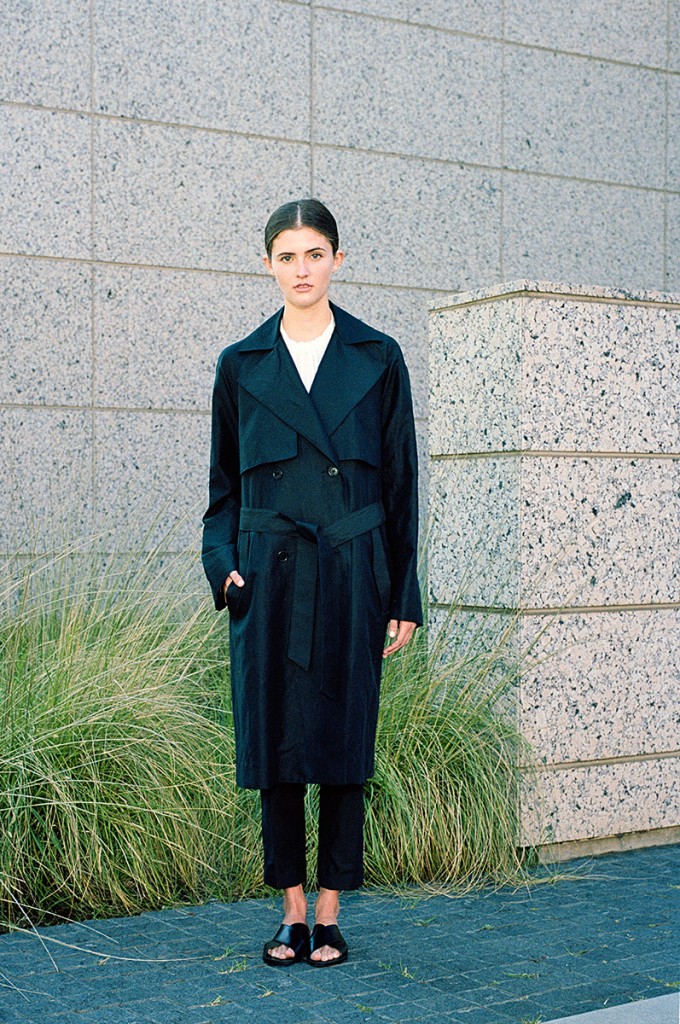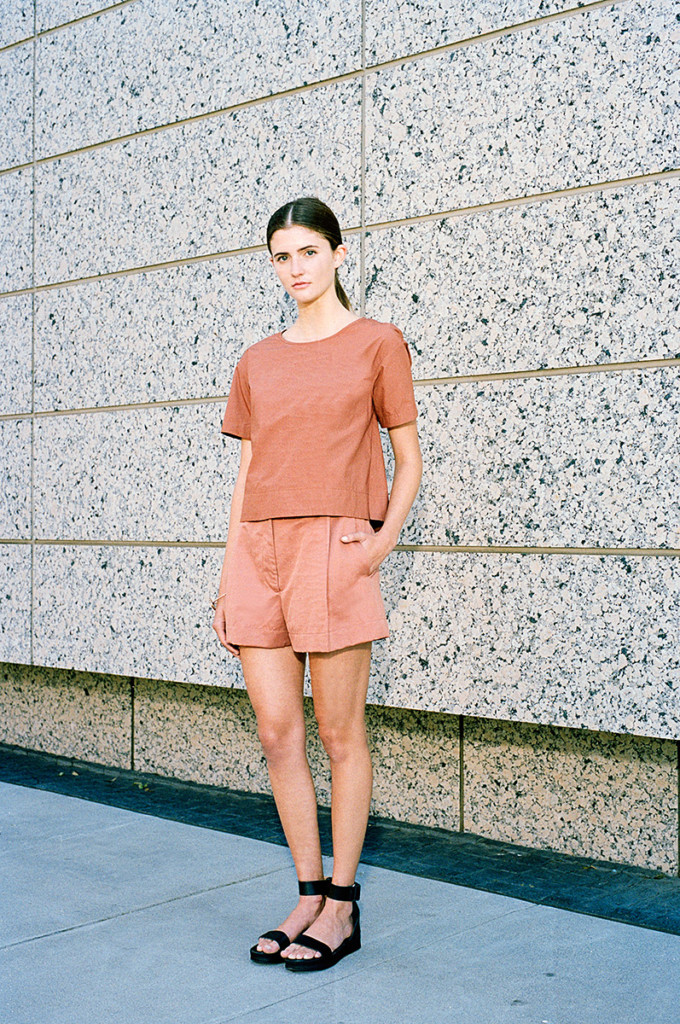 Fashion School Daily: Tell us about what you have been doing since graduation? Tell us about Waltz!
Danielle Colen: I have been in San Francisco since graduation and have no plans of leaving!  Right after graduating, I went to work as a patternmaker and sample sewer for an interdisciplinary creative studio called Small Trade Company.  I worked on our in-house line of apparel, aprons and bags, as well as commissioned projects ranging from hotel and restaurant uniforms to home furnishings and custom apparel.  The company sources beautiful and rare textiles from Asia and other parts of the world, so I was able to see and learn a great deal about textiles from around the globe. I left Small Trade in June 2014 to focus exclusively on building my own womenswear line, called WALTZ, which launched this past September for SS15.  The line is made up of minimal wardrobe staples.  WALTZ aims to create classic, timeless pieces that will be the foundation of a woman's streamlined wardrobe. Everything is manufactured in the USA.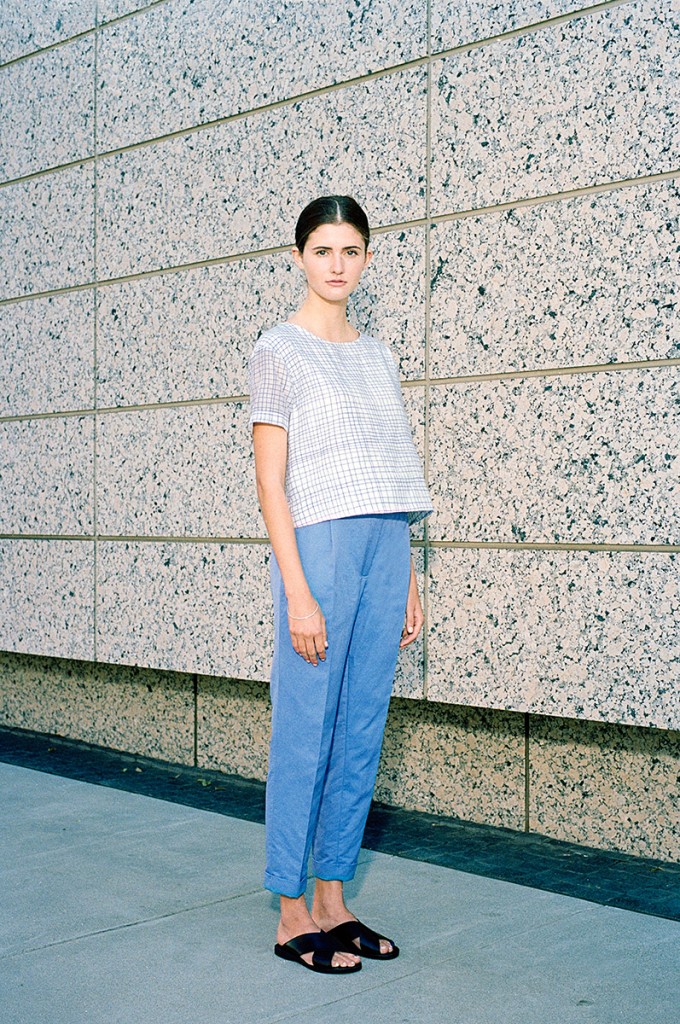 FSD: Where do you find inspiration?
DC: I look at a lot of art, design, and fashion blogs and collect a lot of images.  A few of my go-to blogs are I'm Revolting, A Drawing Diary, Death by Elocution, and Beatpie.  Usually there isn't a direct link between the images I collect and my work, but I'm sure they are inspiring me subconsciously, particularly in terms of color direction.  I approach designing from more of a practical standpoint.  I am my own target customer so I start by thinking about the foundational pieces that are missing from my own wardrobe, say the perfect relaxed trench coat.  I then spend time gathering images of other trench coats that are out there, both current and vintage, and try to come up with my own version.  Usually this involves removing elements and pairing down to the essentials.
FSD: What are your plans for the future?
DC: My plans for the future are to keep growing WALTZ.  My first collection will be carried at a few bay area stores starting this spring including Mill Mercantile, Voyager and Beklina. I'd like to broaden the reach for FW15 and work with stores in other cities across the country.  I also plan to launch e-commerce on my website www.waltzstudio.com this spring.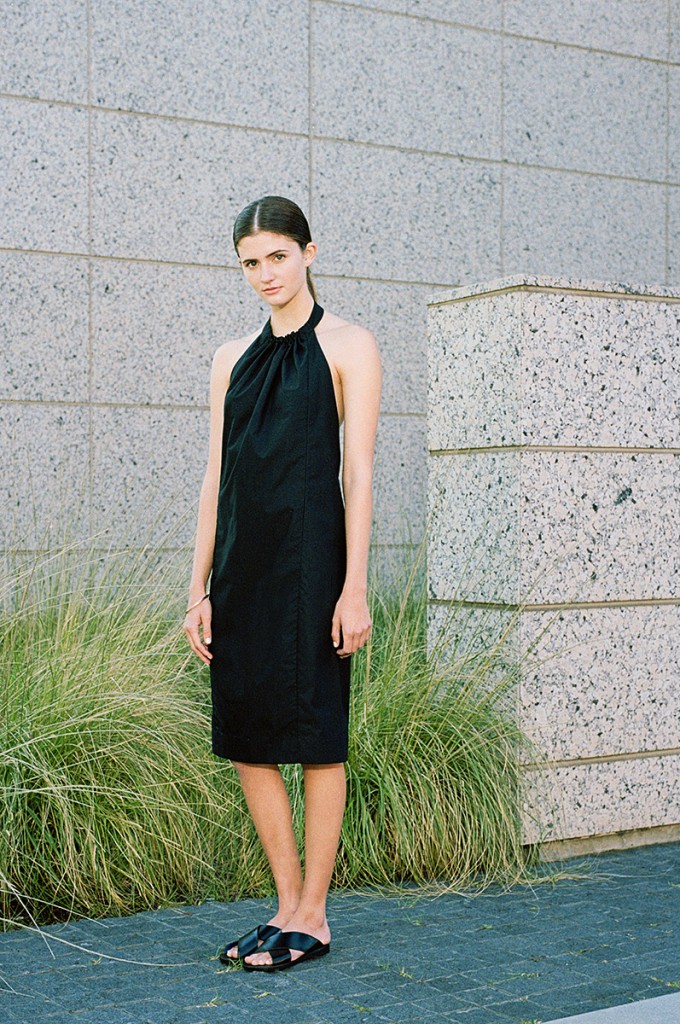 FSD: What advice would you give to current students?
DC: Figure out who you are as a designer, and make sure you leave with a portfolio that speaks to you and your strengths.  If you aren't a high-fashion runway designer, don't try to push yourself to be one.  It will only cause heartache.  There is room in the world for all kinds of designers.
I worked with a lot of great AAU alumni to get my first collection off the ground and I'd love to mention them and thank them here! Tanja Milutinovic (MFA textile design) and I collaborated on the prints for SS15; Aldo Carrera (BFA photography) shot the lookbook; Jisun Lee (MFA Fashion Design) helped me sew the samples; and Ana Clara Backes Martin (MFA Fashion Design) was my fairy godmother and helped me with pretty much everything.  So be kind to your classmates!  They may end up being your collaborators even after school.
Also, I would love to hear from any design or marketing students interested in interning at WALTZ.  I can be reached through my website www.waltzstudio.com.
For more information about Waltz please email info@waltzstudio.com.
Photos by Aldo Carrera