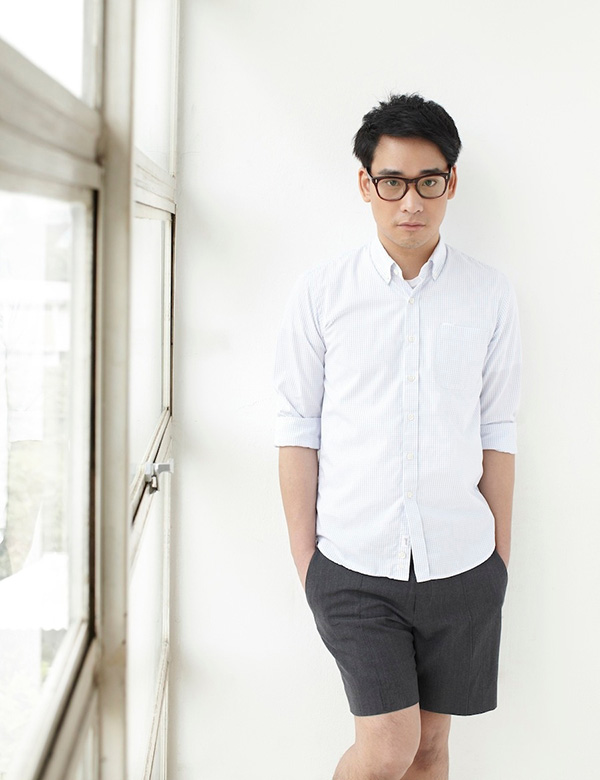 Bote Banchakarn. Photo Courtesy of JBB*.
For our latest Alumni Update, we spoke with Bote Banchakarn, a 2002 BFA Fashion Design alumnus who just launched his own menswear line, JBB*. Bote studied womenswear design while a student in the School of Fashion, but began creating menswear at the urging of one of the industry's most influential fashion icons. After spending a few years learning the business side of the industry, Bote was ready to follow his dream and began designing his collection. He shared his experiences and insights into entering the competitive world of fashion design, and lessons he's learned along the way.
How would you describe your time as a student?
It was the best time of my life. The school's environment and my classmates were really nice. We basically inspired each other, drove each other with no competitive feelings. We stayed until the building closed at 2 am to do our projects and it was great fun.
What were the most important lessons you learned?
The most important lesson i learned is that you have to figure things out on your own. You will never really learn if the instructors tell you all the techniques and ways to do things. They can guide you, but you have to find your own answers. There's no right or wrong in design, but you have to figure out how to make certain things work in your own way.
Follow the jump to read more!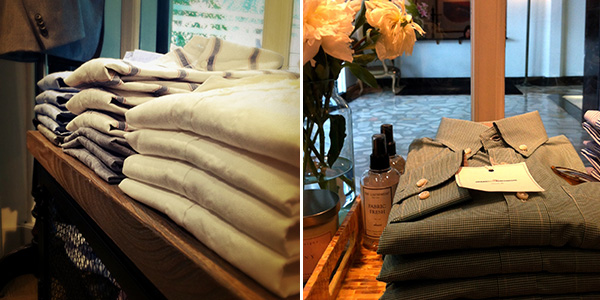 JBB* Menswear. 
What did you do after graduation?
After I graduated in 2002, I participated in a design competition called ITS#1. I was one of the finalists and I went to Trieste, Italy to show my final collection (the same one I showed at the Academy of Art University fashion show). It was one of the first times I realized how much more competitive it is out in the real world. I felt really small compared to all of the other contestants.
I was discouraged but at the same time, I was very fortunate to meet one of the judges, Isabella Blow. She saw my own design that I was wearing and she felt that I should go back and focus on menswear, basically design clothing like what I was making for myself. That gave me some strength, but I still wasn't confident enough to go out on my own.
I came back to Bangkok, Thailand and started teaching myself everything I could about menswear. I started to design clothes for people in my circle of friends and I realized how difficult it is to make things the same way we used to make them in the U.S. or in Europe. The way that most seamstresses make clothes here is at a much lower standard and they all try shortcuts. Even the materials we have available here are worse than any discount fabric store I used to buy from when I was a student. There are very few suppliers that I can buy fabrics from.
I struggled for 2 years and then couldn't deal with it anymore. I wanted to have my own brand and make fine quality clothes for men, but there were too many obstacles and I felt that I was lacking knowledge in business and marketing. I applied for a job as a buyer for a multi-brand boutique that carries a lot of international designer brands to learn the business side of fashion. I stayed there for about four years and then left to pursue my dream when I felt that I was ready and had a very clear direction of how i wanted to create my brand.
What inspired your decision to start your own menswear line?
I felt there was a lack of basic clothing for men in Thailand. Finding a simple white shirt without unnecessary details or a well-cut tailored jacket or tailored shorts with the right proportion and length in sensible materials seemed impossible unless you buy from very expensive imported brands. But then again, the cut is not really made for Asian men. We are much shorter and leaner in almost every area.
I created JBB* for this reason–because I experienced how hard it was to find clothes for myself. I imported most of my materials from Japan and starting next season, I'll be using a lot of Italian cotton and wool. I went all over Bangkok to find the right people to sew for me.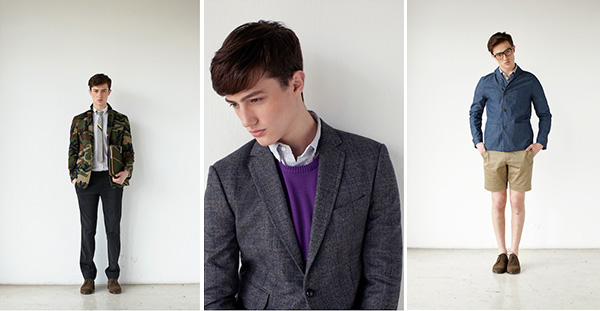 Looks from the JBB* Spring '13 collection. 
What is the JBB aesthetic?
JBB*'s aesthetic is traditional yet modern in the cut. Clean and simple but with understated details that only the wearer will appreciate.
How do you plan to grow your brand?
I would like to open more branches in the near future and in different neighborhoods. Small and compact spaces like the size of the store that I have now (only 11 square meters) in other shopping districts or even in smaller, residential areas.
I think there will be more and more people who will appreciate good design and quality rather than fast fashion brands that are popping up in malls everywhere. I want to continue offering this old-fashioned way of retailing that many people tend to forget.
What advice would you give to students?
I would tell students that they should try and learn as much as they can while in school. Once you're out there, there's no one you can really ask like your instructors. Your design direction might change one day but if you have strong basic skills in pattern making and construction as well as a great understanding of fabric, you can make anything you want in the world.
What do you love most about your job?
Seeing my customers smile when they try on my design and hearing that JBB* has become a part of their everyday life is the best part of my job.
For more Alumni Updates, click here.