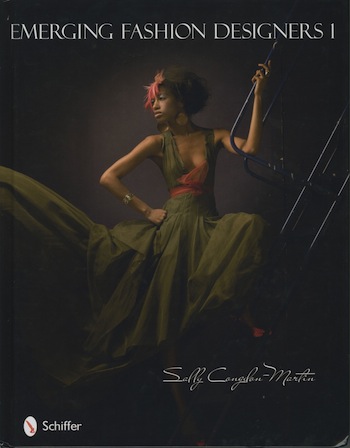 Heather Howard, Cat Janky, Sawanya Jomthepmala, I-Shan Liou, Myoung Hee Kim, Qianya Martin, Scott McFarland, Emily Melville and Ivanka Georgieva have all been featured in Sally Congdon-Martin's book, "Emerging Fashion Designers I" published by Schiffer Press.
For those of you who will be in New York for Mercedes-Benz Fashion Week at Lincoln Center, Martin will be hosting a book signing on Feb. 11 at Rizzoli Bookstore, 31 West 57th St. from 5:30-7:30 p.m.
Each designer had at least one of their designs featured in the book. Check out the scans below:
P.S. Martin has also released "Emerging Fashion Designers 2" — check it out here.