The scene of the landing was filled with the culture of friends and family. Music filled the room, but not nearly as much as the zestful cheers of the people. The aliens that landed this rocket knew just exactly the city to do it in. San Francisco. Ben Ellis creative director, Savannah Avant lead stylist and Danielle Rueda lead photographer are responsible for the mechanics of this ship and it was my duty to help relay the message to Fashion School Daily
Entering Shop 657, creative director Ben Ellis was surrounded by individuals that wanted to congratulate him on his achievement of landing this ever so mega project. Ellis wearing a tunic-like garment from his own line.
Savannah Avant and I hit it off right away. Her past of interning with Zoe Costello
who is responsible for the polished look of The Migos, was something you don't hear quite often.
"I don't think I grew up wanting to be a stylist or wanting to work in fashion I just wanted to be apart of something, or be someone who made a change." she continued, "I had this urgency to make an impact, and when Ben approached me, that was something that really clicked in my head, and I said to myself: "Oh fuck, I really want to be apart of this." I could detect the forceful energy of passion when Savannah spoke. With just a short time of getting to know her, her passion for the label was shinning.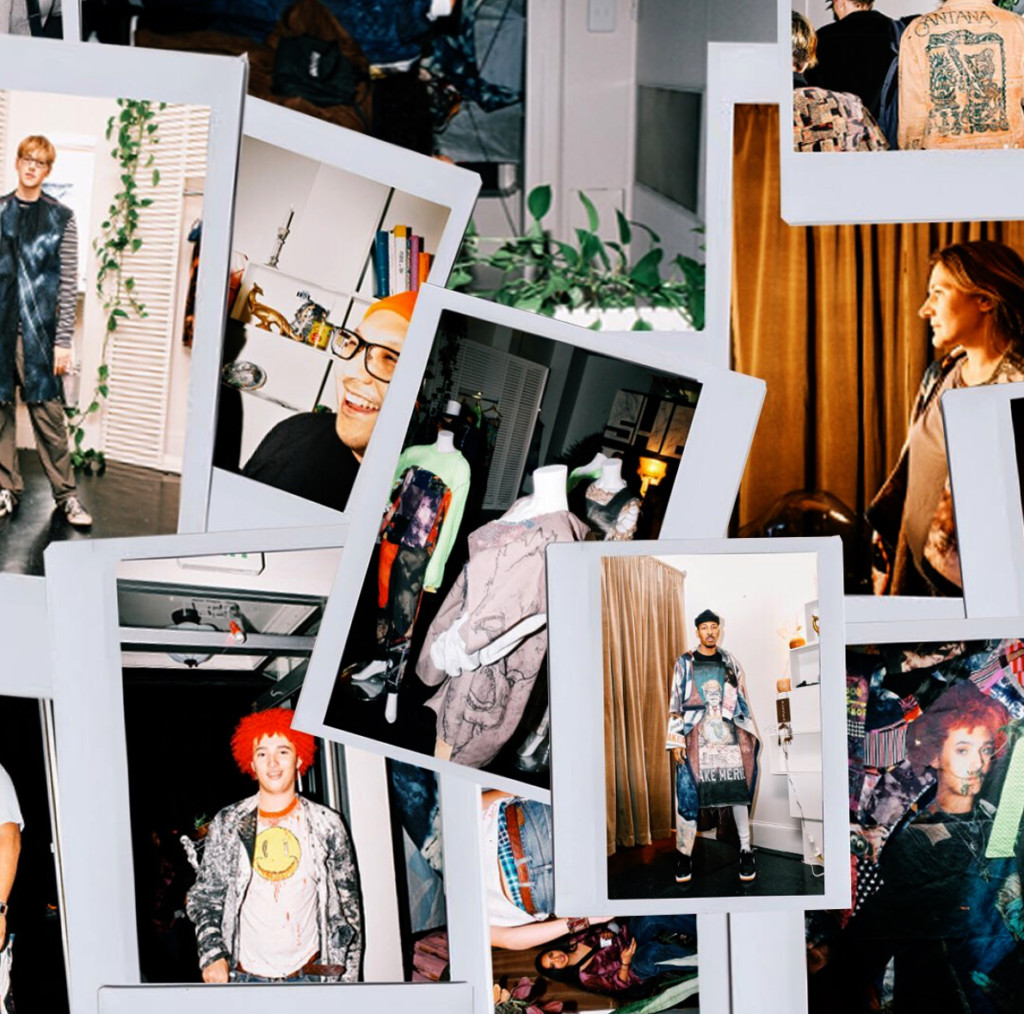 "I loved the message and the mission of the brand, I asked if he (Ben) would want me to come on board, not only as a photographer but help manage the projects coming up," said Danielle Rueda. She continued with a statement that made me feel the warmth of compassion, along with the hope that change in our environment is still possible. 
"This is about creating an environment that, to our knowledge is the first of its kind. Paying attention more to the people, the workers, along with fabrics and materials that are used. Being conscious of every single aspect of creating the garments. "
The team has thought of a more interesting way to release these declaration pieces. This will be a "POD" release. A total of 3 PODs will be released within the next year, with the first one (POD 1) being released early December 2019.
The walls were covered in multicolored fabric and artwork. The lighting was dim, creating a comforting environment for the viewers to mingle. I took some time with each piece, hovering my hand on each bit of texture. The recognition of the time and environmental awareness was seen in each garment. These downtown edgy pieces are exactly what I would expect to see strut the streets of San Francisco, worn with the pronouncement. The garments seemed to be relaxed, with a sporty touch. The stitching was precise and done with skill. This was a POD with a feminine touch, however, each piece seemed to be gender non-conforming.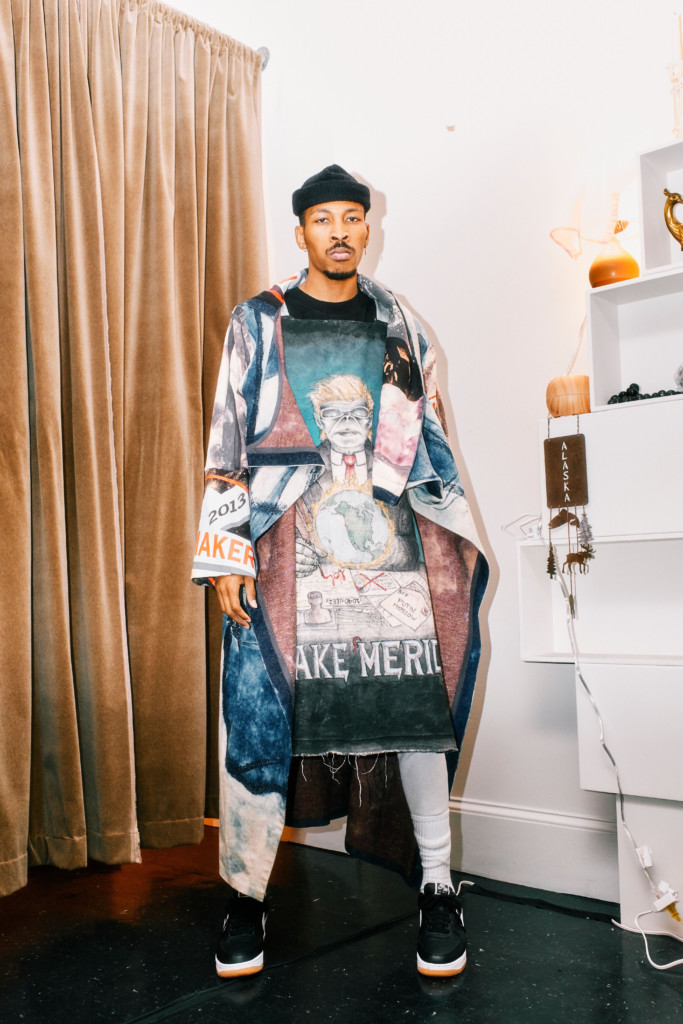 The statement pieces showcased graphics along with texture from the ethical/environmentally cautious dyeing process. Originally, Ellis started working with bleach, especially with the amount of denim he was creating. Ben then realized the toxicity that bleach exhales, Ellis said: "I can't use this anymore". Ben didn't hold back when he spoke to me about his approach to tackling something as big as global warming, "we can still make high fashion and take care of the planet". This POD experience was almost as if I was taken on this visual journey with this odd merge of fashion and environmental issues, which can be a difficult place for some designers to go, but not for this team. "Fashion has been having an identity crisis and this is my response," said Ben. A perfect ending to a perfect conversation, to an even perfect beginning for ALIEN.ELEVEN.