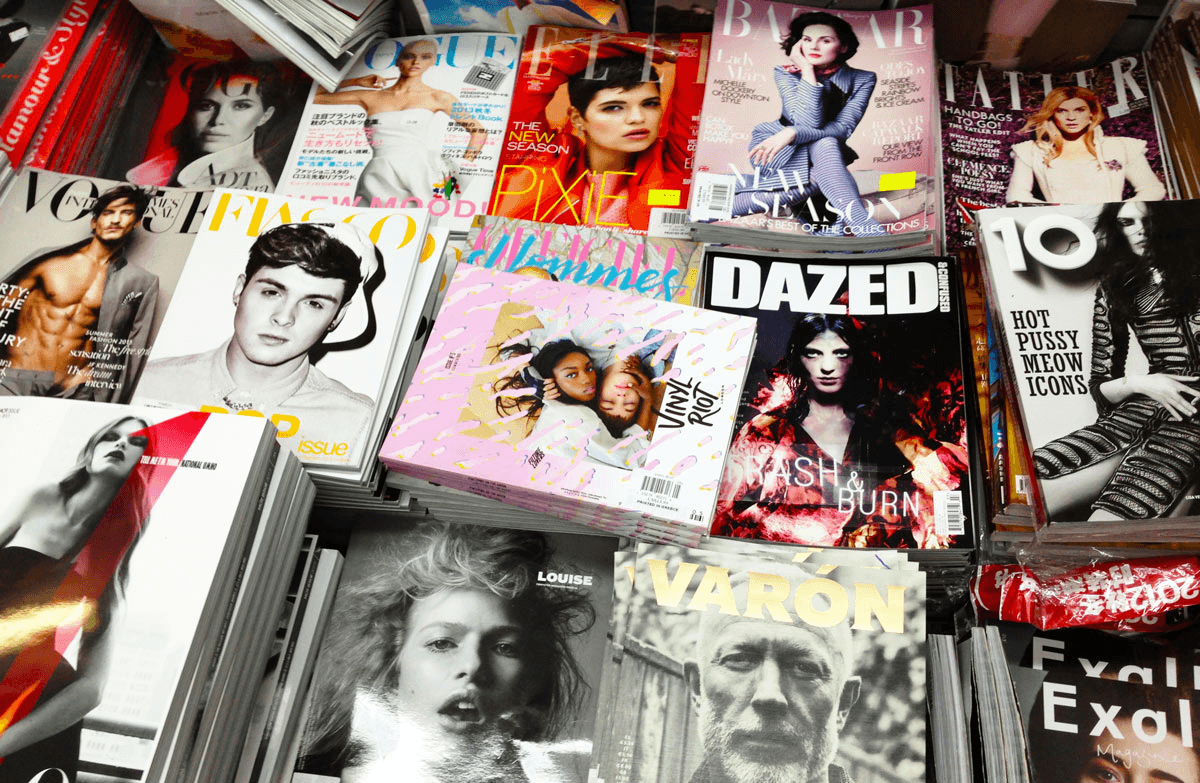 San Francisco, CA, Oct. 19, 2015 – The School of Fashion at Academy of Art University is pleased to announce a partnership with Weebly and Flipboard, two firms at the center of creativity and technology. Weebly will offer Fashion Journalism students the opportunity to receive a $10,000 scholarship and Flipboard will be donating several iPads to further student's journalism studies.
"As the only designated and accredited B.A. and M.A. Fashion Journalism programs in the United States, we are committed to spearheading innovation during one of the most exciting times of change within the fashion industry," said Simon Ungless, Executive Director, School of Fashion at Academy of Art University.
"Our increasingly image-driven culture points to the need to refresh the fashion journalist's toolbox with cutting-edge digital and social media skills," said Stephan Rabimov, Director of Social Media and Fashion Journalism at Academy of Art University. "We are thrilled that Weebly and Flipboard will directly connect our students with some of the most widely used services and platforms and provide the opportunity for students to experience innovative technology."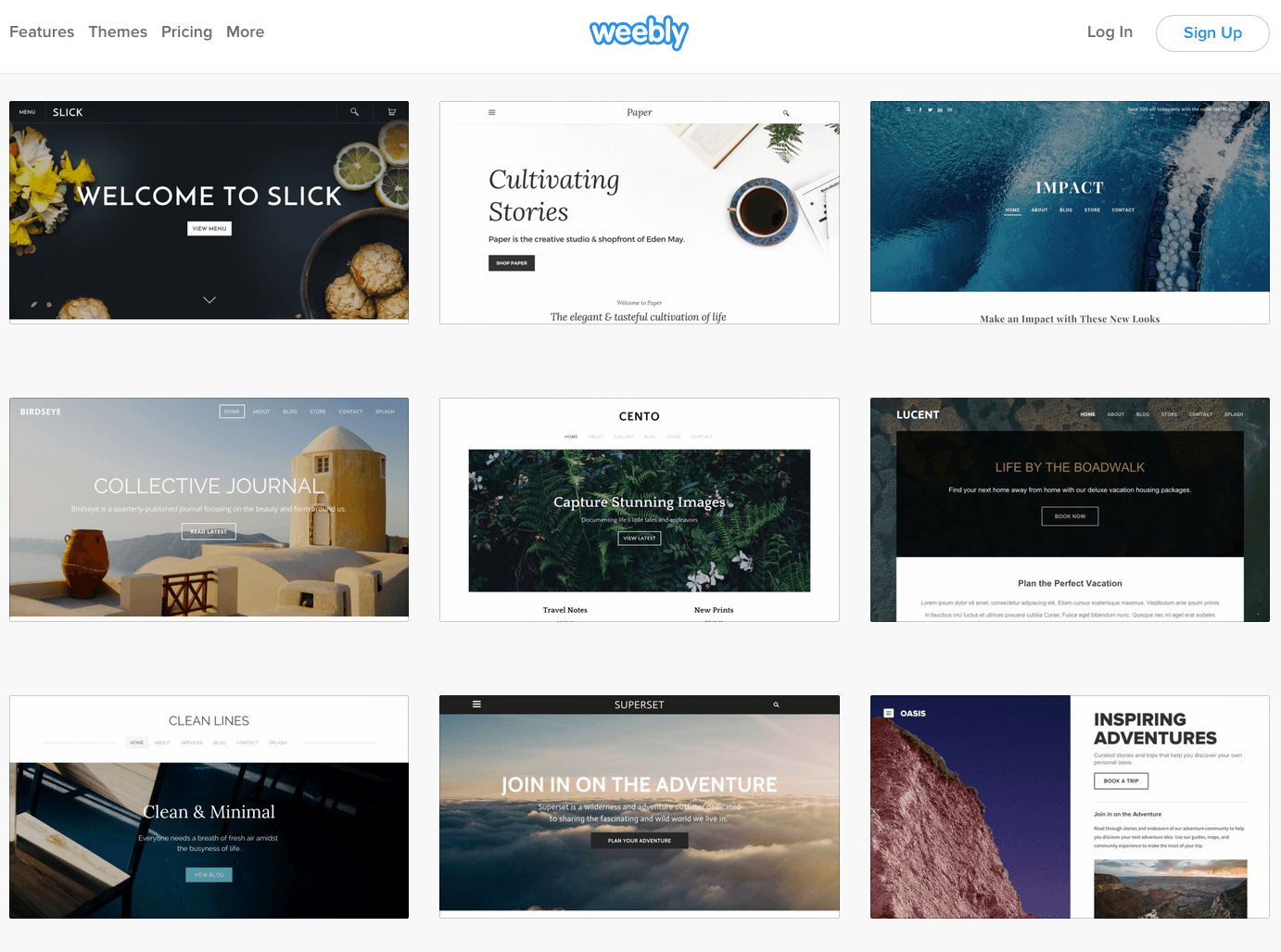 Weebly, a San Francisco-based global platform that allows anyone to easily create a unique website, blog or online store, has founded a $10,000 Weebly Scholarship for Academy of Art University Fashion Journalism students. The scholarship is open to students who build their own digital magazine on Weebly's award-winning platform in two specific courses – FSH 488: Magazine Publishing Workshop for undergraduate students and FSH 626 MS: Digital & Print Magazine Publishing for graduate students. The scholarship will be awarded to the student with the best-designed digital magazine at the annual Academy of Art University Graduation Fashion Show in May 2016.
"We're proud to see the future of fashion journalism and design take off on stunning, customized Weebly sites created by Academy of Art University Fashion Journalism students and alumni like Katarzyna Tarabula, Namrata Loka, and Justice McNeil," said Vitaly Odemchuk, Creative Director, Weebly.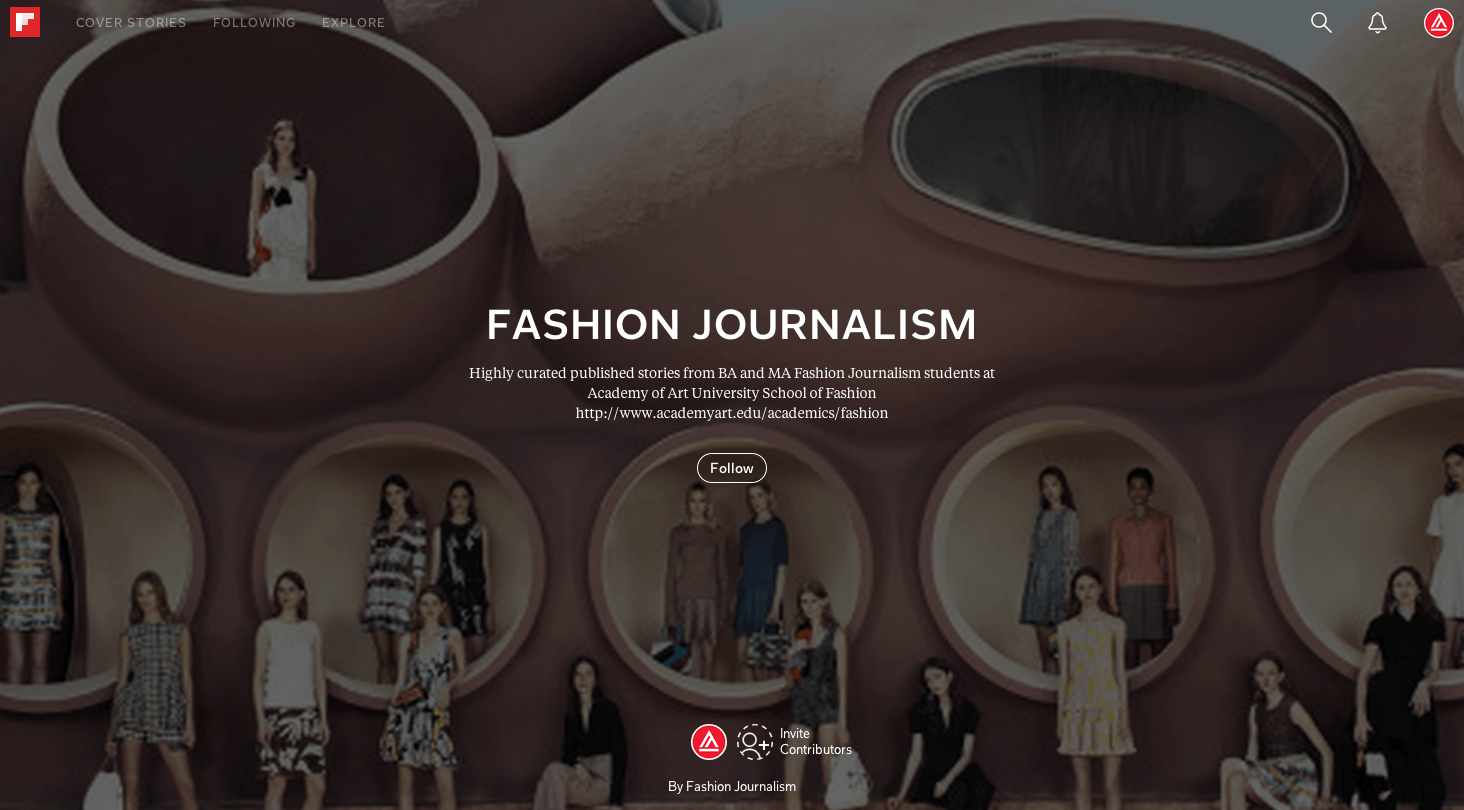 To showcase published stories produced by Academy of Art University Fashion Journalism students, Flipboard has established a dedicated channel on their platform on the subject of fashion journalism. The channel acts as a single place to keep up on the topics, news and events that students are covering as part of their undergraduate and graduate studies. At the annual Academy of Art University Graduation Fashion Show in May 2016, The School of Fashion at Academy of Art University will award three Fashion Journalism students with the most followed and engaged Flipboard magazines with the latest iPads to help the students on their path toward digital journalism education. These awards are made possible through a generous donation by Flipboard.
About Weebly
Founded in 2007, Weebly is a San Francisco-based, global platform that lets people easily create a unique website, blog or online store. Millions around the world use Weebly to start their own business, sell online, showcase their achievements and communicate with visitors in a thoughtful and meaningful way. Designed with the first-time business owner in mind, Weebly gives everyone the freedom to build a high-quality site that works brilliantly across any device. Weebly offers a range of pricing options, including free and premium consumer plans, as well as enterprise offerings and is consistently the highest-rated website building mobile app in the App Store and Google Play. Weebly's investors include Sequoia Capital, Tencent Holdings, Baseline Ventures, Ron Conway and is a Y Combinator backed company.
About Flipboard
Flipboard gives people a single place to keep up on the topics, news, and events they care about. People using Flipboard can follow their favorite sources from around the world and then collect stories, images, and videos into their own Flipboard magazines—sharing items that reflect their interests, express their perspectives, or are simply things they want to read later. Flipboard is available in any app store and by visiting flipboard.com.
About Academy of Art University's Fashion Journalism Program
Academy of Art University has long been the only U.S. school to offer a Fashion Journalism Program, and in June 2013 received accreditation from the WASC Senior College and University Commission for the B.A. and M.A. Fashion Journalism degrees. The program is led by Stephan Rabimov, Director of Social Media & Fashion Journalism. Rabimov is also the Editor-in-Chief of Depesha Magazine, and contributor to The Huffington Post, and Forbes International.
Faculty include Emily Holt, contributing writer to Vogue.com; Diane Dorrans Saeks, San Francisco correspondent for W Magazine and Women's Wear Daily, and the author of numerous books on interior design, architecture, style, gardens and travel; Paul Wilner, former editor of the San Francisco Chronicle Style section and the San Francisco Examiner Magazine, and former contributor to The New York Times Arts & Leisure section, and Los Angeles Times; and Cynthia Durcanin, a founding editor of Elle.com whose work has appeared in Elle magazine, Esquire, eLuxury.com, The Wall Street Journal, and Travel & Leisure.
Fashion Journalism Guests and Academy honorees include Robin Givhan, the only fashion writer to be the recipient of the Pulitzer Prize, journalism's highest honor, for fashion criticism, Cathy Horyn, former fashion critic for The New York Times and current critic for New York Magazine's fashion blog, The Cut, and Suzy Menkes, the long-time fashion reporter for The New York Herald Tribune and International Edition of The New York Times, who currently serves as International Fashion Editor for 19 international editions of Vogue online.
Other notable guest speakers include Simona Melegari of Rolling Stone Magazine Italy, Gene Krell of Condé Nast Japan, 
Rosalie Huang of Condé Nast Taiwan, Martine and Prosper Assouline of Assouline Publishing, Matt Tyrnauer of Vanity Fair, Patrick Cabasset of L'Officiel Paris, Richard Klein founder of Surface and publisher of FourTwoNine, Lorraine Sanders of San Francisco Chronicle Style Bytes column and founder of Digital Style Digest, and Eugenia Chen formerly of Polyvore.
Students have gone on to work for Allure, Deux Hommes, FourTwoNine, Gilt Groupe, GenArt, Fashion Times, Jed Root, Nylon, Nylon Japan, POPSUGAR, Refinery29, Stylesight, SOMA, Teen Vogue, Vogue Japan, Women's Wear Daily, WWD Men's, Worth Global Style Network, and Yelp, among others.
Other areas of study in the School of Fashion include Fashion Design for Womenswear, Menswear, and Childrenswear; Technical Design; Textile Design; Knitwear Design; Accessory Design; Costume Design; Fashion Illustration; Fashion Marketing; Fashion Styling; Fashion Merchandising; and Visual Merchandising.
About Academy of Art University, San Francisco
Academy of Art University is the largest accredited private art and design university in the nation. Founded in 1929, the school offers accredited AA, BA, BFA, BS, B.Arch*, MA, MFA, and M.Arch degree programs in 29 areas of study, as well as continuing art education, pre-college art experience programs, and teacher grants. Classes are available in Acting, Advertising, Animation & Visual Effects, Architecture, Art Education, Art History, Art Teaching Credential, Automotive Restoration, Costume Design, Fashion, Fashion Journalism, Fashion Styling, Fine Art, Game Development, Game Programming, Graphic Design, Illustration, Industrial Design (Transportation & Product Design), Interior Architecture & Design, Jewelry & Metal Arts, Landscape Architecture, Motion Pictures & Television, Multimedia Communications, Music Production & Sound Design for Visual Media, Photography, Studio Production for Advertising & Design, Visual Development, Web Design & New Media, and Writing for Film, Television & Digital Media. Students can also enroll in flexible online degree programs in most areas of study. Academy of Art University is an accredited member of WSCUC, NASAD, CIDA (BFA-IAD, MFA-IAD), NAAB (B.Arch*, M.Arch), and CTC (California Teacher Credential). For more information, visit academyart.edu or call 800.544.2787 (U.S. only) or 415.274.2200. *B.Arch is currently in candidacy status.
School of Fashion at Academy of Art University
79 New Montgomery Street, San Francisco, CA 94105
Call 800.544.2787 (U.S. only) or 415.274.2200
Academy of Art University: www.academyart.edu/
School of Fashion: www.academyart.edu/academics/fashion
Press Contact: Ian MacKintosh / imackintosh@academyart.edu