When Red Bull Music started to plan a commercial for the upcoming concert of Oakland-based rapper, P-Lo, they also created a contest for related promo photos. The contest offered a unique opportunity for one well-deserving styling student, selected to develop P-Lo's wardrobe for the announcement of his upcoming tour and partnership with Red Bull. The contest was launched in FSH 384 Menswear Styling and overseen and taught by Flore Morton, Associate Director of Fashion. In the end, it was the styling skill and portfolio of junior BFA student, Tyler Lynch, that resonated with Red Bull's team and edgy photographer, Amber Asaly.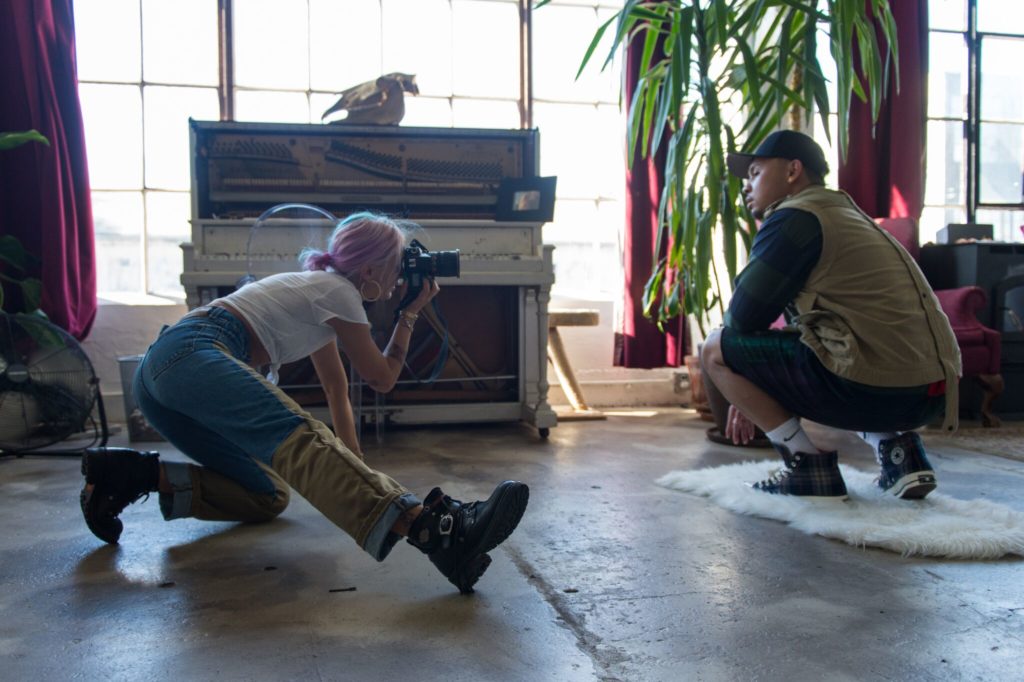 On the day of the photo shoot, Lynch was as cool and collected as her clothing and personal style. "I'm not really nervous because I feel like I was made for this," Lynch said of her first big professional project.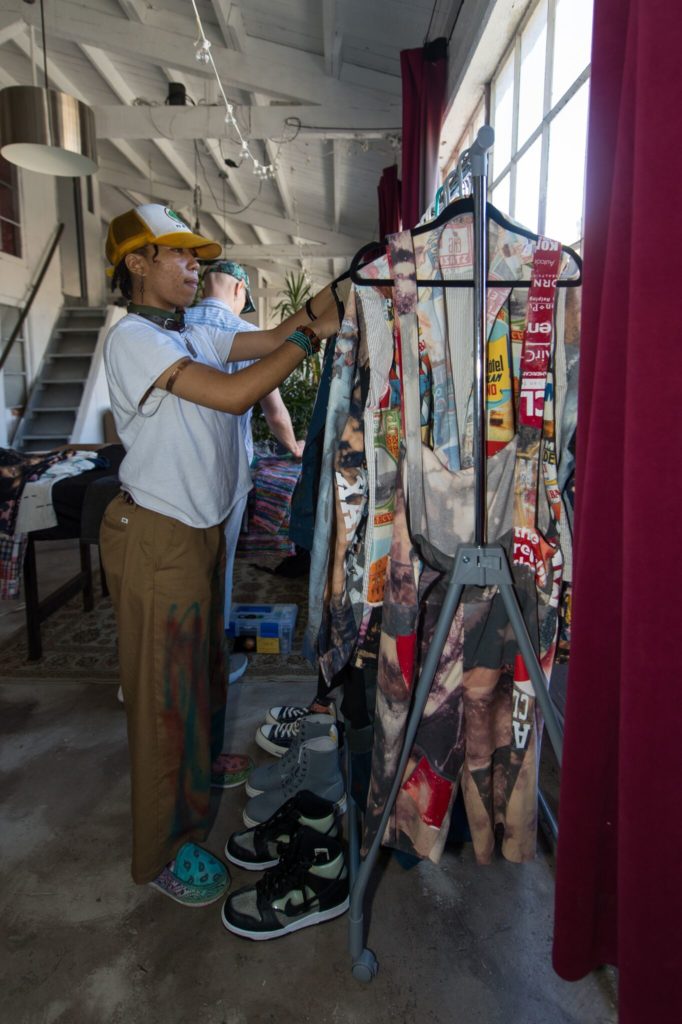 The seven looks Lynch curated for P-Lo were inspired by the street style of San Francisco's Tenderloin district. "P-Lo is really innovative with his sound, so I wanted to highlight that and give him a lot of patterns and textures that incorporate his heritage, using traditional Filipino looks, along with the grittiness of the Tenderloin", said Lynch. She included a variety of items: coats quilted with mismatched fabrics, distressed T-shirts, rainbow knitwear, oversized denim sweatshirts with appliques, and, hand-painted pants.
The wardrobe Lynch styled for P-Lo were comprised of a mix of garments, some pulled from School of Fashion's styling closet, thrift stores, Lynch's own creations, and a majority of pieces from the senior collection of Academy graduate Ben Ellis, who showed at New York Fashion Week in 2016. Ellis' aesthetic not only reflects the artistic expression of Tenderloin culture, one of his garments included a traditional Filipino piece called a 'Malong', a type of tube skirt, that Ellis re-designed with his own style.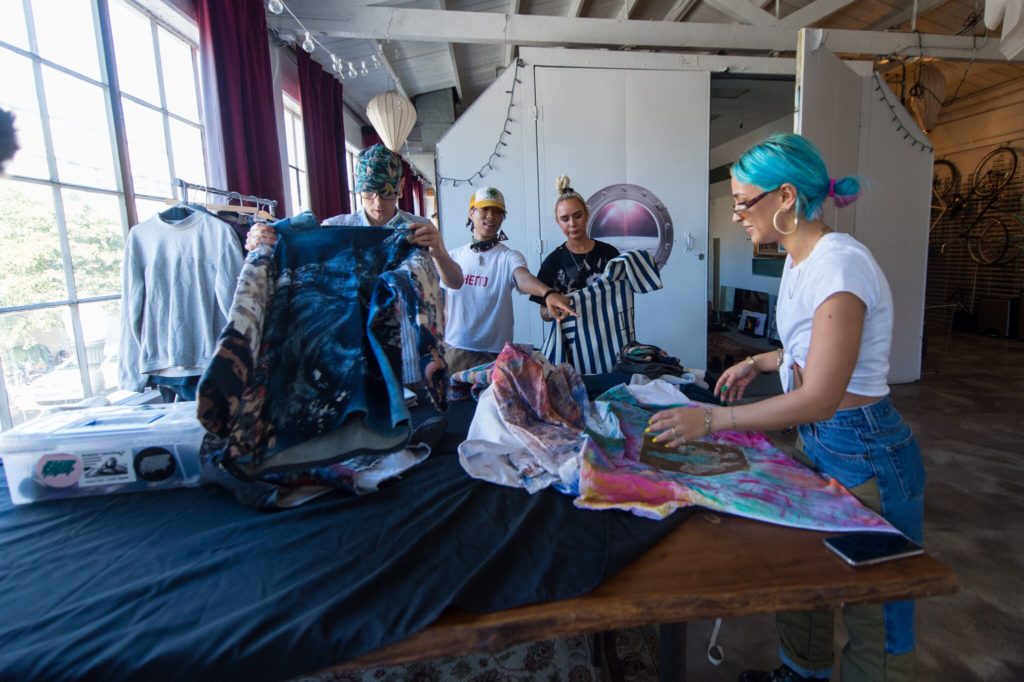 "Everything is hella DIY," Ellis said. "I was in my backyard in Fruitville doing the textiles for the collection, with discharge and bleach and hand batique painting. I am an artist so my clothes are very dense and rich in that way."
The concept of "never seen before" is often overused, but in Lynch's case, it accurately describes her styling for P-Lo, and he agrees, "A lot of this stuff is different but it's cool. I'm open to different styles and I think I can make anything look cool."  As someone who understands the power that fashion can wield and knows what he wants to wear, P-Lo's stamp of approval is significant. Often seen wearing a baseball cap, denim jacket, gold chain and iconic grills, he has cultivated a type of uniform for himself, "I wanted to be able to brand myself in a way that people identify me with a consistent look"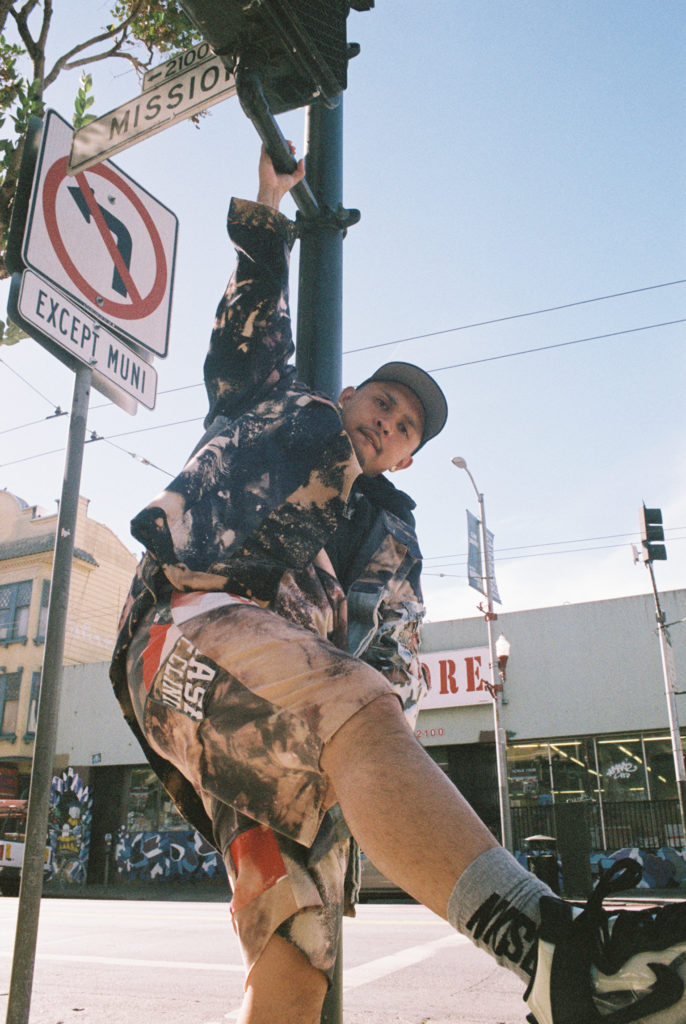 The uniqueness of Lynch's styling stood out to photographer Amber Asaly. "Originality is very important," Asaly said. "Follow your own rules, because if you follow someone else's rules, you're gonna be someone you're not. And when you're you, that's what people respond to".
Asaly would know; when she attended the Academy's School of Photography in 2010, she was always in trouble for shooting with film, when the class instructions were to shoot digitally. However, breaking the rules has paid off. In addition to photographing P-Lo, Asaly photographed actress and singer, Zendaya, and has more than 167,000 Instagram followers. Asaly places no value on the number. She thinks her art should speak for itself. "I wanna hide my follower count," she said. "I don't wanna get hired because of my followers. Hire me for my work."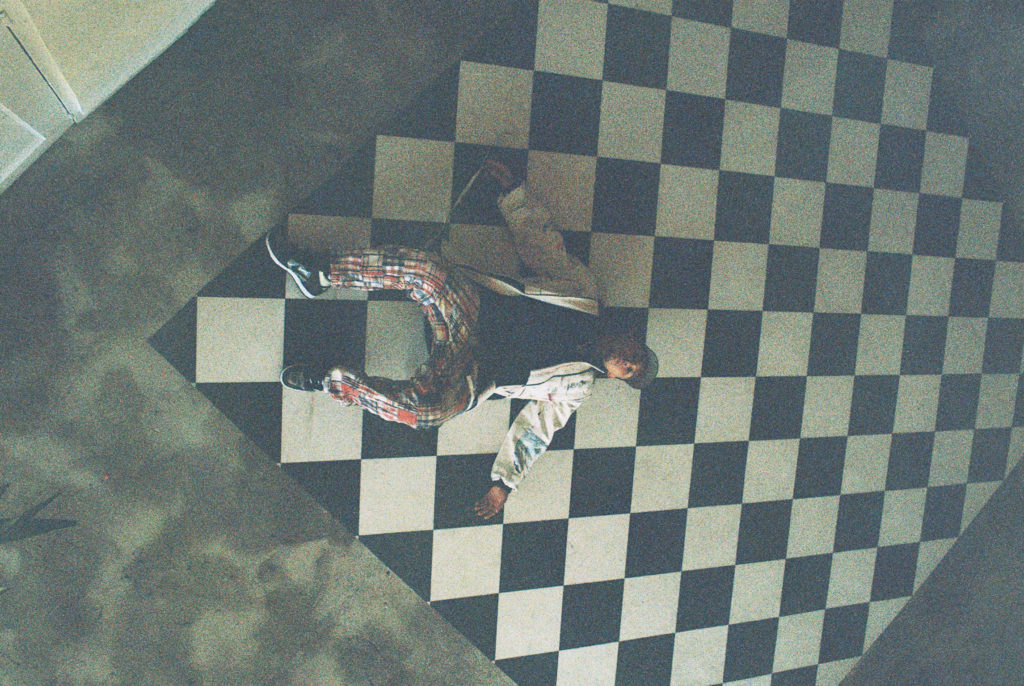 On set, Asaly had P-Lo jumping up and down on a black futon in a large loft in the Mission District. "Anything for the art; anything for the best product," he said. Lynch is also grateful for P-Lo's enthusiasm and willingness to cooperate. "I love how open-minded P-Lo is. He's willing to step out of his comfort zone."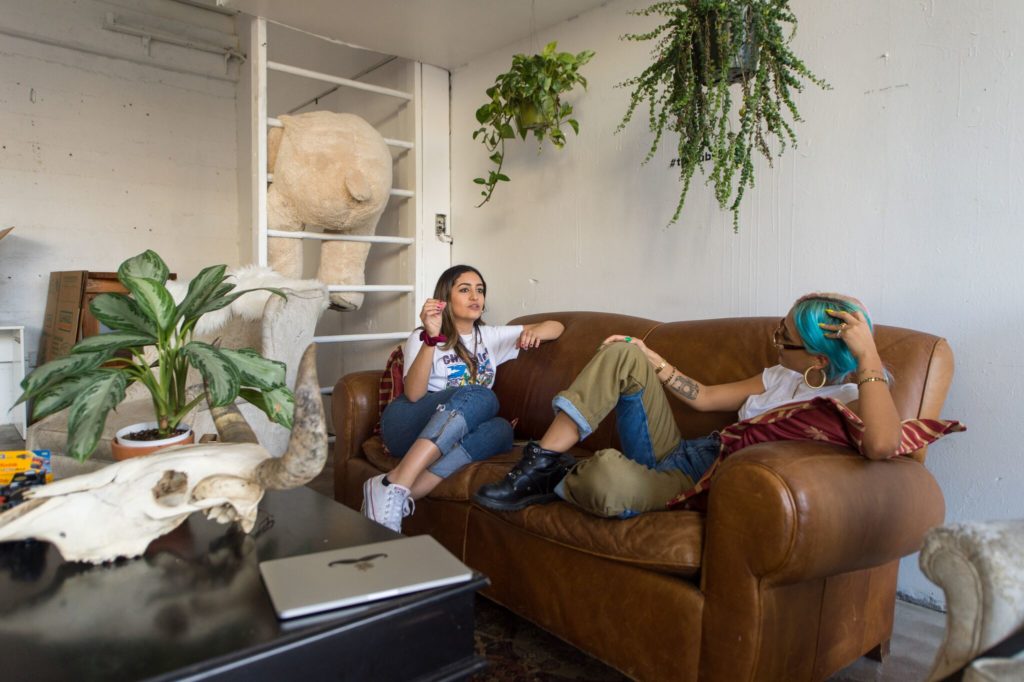 As the hours tick by, Asaly and P-Lo shoot in every corner of the loft, and from every possible angle. Lynch isn't afraid to get involved and give direction, suggesting different poses or repositioning a garment. Music producer Reece Beats plays on the piano while P-Lo and other members of his team freestyle rap, and the rest of the crew sits and listens while eating tacos.
"I love the vibe. Everyone's just having fun. It's been amazing," Lynch said. She's most grateful for the exposure to real-life industry standards. Asaly chimed in, "This is awesome. I wish I had a similar opportunity when I was at the Academy…I think it's a great way to introduce the students to what is to come in real life."
For tickets please visit: https://www.redbull.com/ca-en/music/events/red-bull-music-presents-generations
Authored by Adriana Georgiades, MA Fashion Journalism