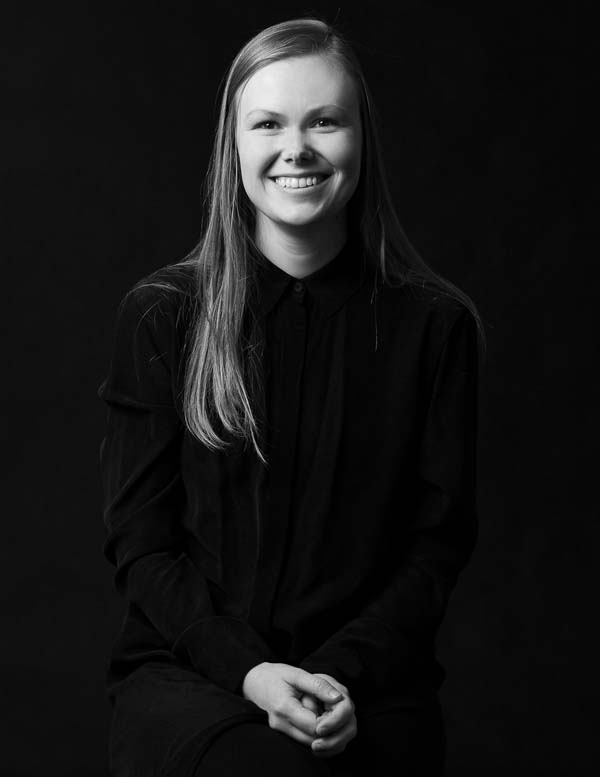 Photo by Aldo Carrera.
Our designers have been working on their collections for months and months, and now the big day is just around the corner. And while they toil away in the studio putting the finishing touches on each and every piece, we want to introduce them to all of our readers!
Each of our designers has their own distinct point of view, individual aesthetic, and unique approach to design, which is what keeps the Academy of Art University Fashion Show so exciting each season. We get treated to seven awesome collections, instead of just one. Who wouldn't love that?! It's amazing to see the culmination of their work hit the runway, a combination of inspiration, dedication, and some good old fashioned blood, sweat, and tears–no one ever said making it in the fashion industry was easy.
So with out further adieu (we know the anticipation is killing you), we begin our Academy of Art University Fall '13 Designer Dossier!
Heather McDonald came to the Academy of Art University from our neighbor to the north–Calgary, Canada. She earned her undergraduate degree in Biology and Anthropology and planned to become a forensic anthropologist, but soon realized it wasn't for her. Having always harbored a love for fashion, she began taking classes online, and enrolled in the School of Fashion's graduate Fashion and Knitwear Design program after seeing a TV segment on Alexander McQueen's visit to the school. Being a major McQueen fan, she was convinced the school must offer something special to warrant such an honor.
For her Fall '13 collection, Heather was inspired by Fritz Lang's 1927 film Metropolis. The groundbreaking film explores the relationship between humans and machines, represented in the angular silhouettes and contoured knitwear seen throughout the collection. Metropolis also provides a commentary on the status of the working class, which Heather incorporated using utilitarian fabrics such as heavy weight felted and flannel wools.  "I have always been inspired by the Orwellian tales of the proletariat trying to fight against oppression. My collection represents my version of the worker's uniform," she explained. We can't wait to see it on the runway at Mercedes-Benz Fashion Week!
When did you first become interested in fashion?
My mother would make me clothes, and I loved the idea of picking out the pattern and the fabric, one summer she got an overlock machine made me a new wardrobe that I took with me to summer camp, I changed my outfit three times a day, and then got an award for it.
When I was 14 I was wearing…
Club Monaco sweatshirts, Indian motorcycle shirts, jeans, Adidas gazelles or Doc boots… or a Nike tracksuit.
What have been the most valuable lessons you've learned as a fashion student?
That you really have to believe in yourself and what you are doing.  There is no one else is going to do the work for you or help you stay up all night to get your project completed.  I have found it in myself to believe that I can make pretty much anything happen, and I am willing to put in the hard work.  Nothing feels better than knowing that you have done your best and the results follow in line with your goals, dreams and aspirations.
What do you love most about being a designer?
Creating, the process of design, from inspiration to construction, I am doing what I have always wanted to do, who cannot be in love with that.
What is your most beloved item of clothing?
Constantly changes, but for today, my boyfriend's military-issued camo jacket.  If you see me, I am wearing it.