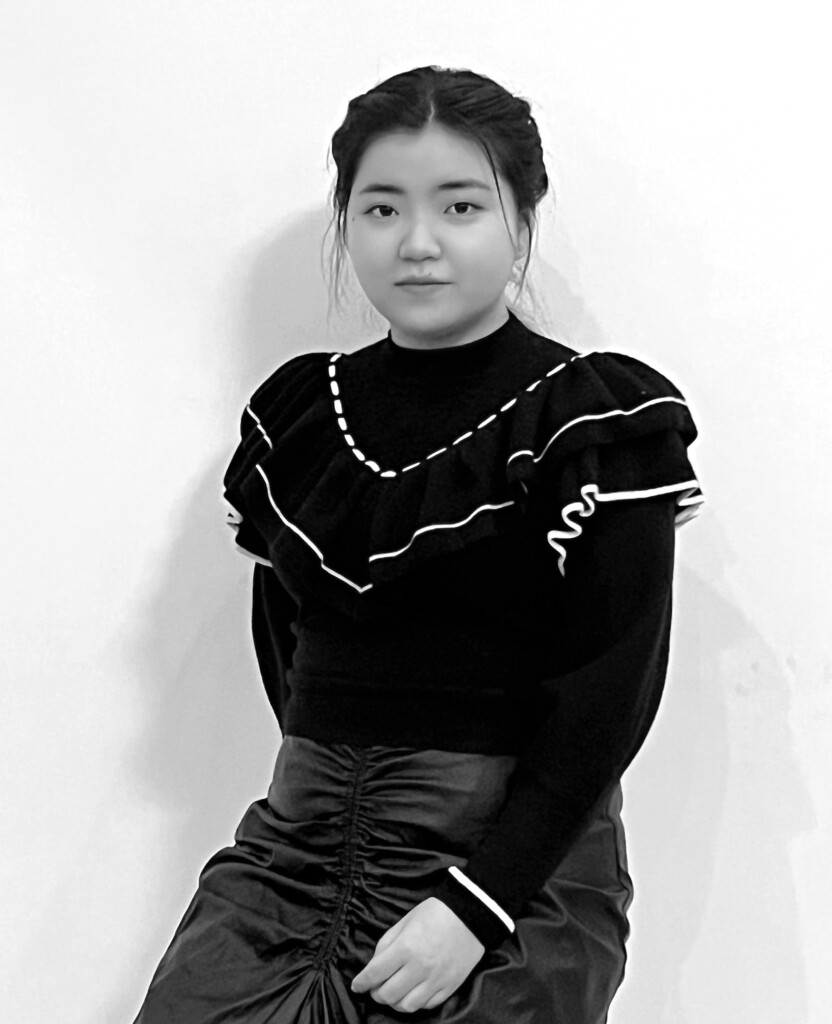 I was born and raised in China and have been very interested in fashion since my childhood. During my time at School of Fashion, I gradually figured out my own style. My design inspiration is rich and has no boundaries. I can be inspired by an art exhibition, a movie, an old poster, and even the beautiful scenery outside the window. I am a minimalist, striving to impress people with my unique detail design. At the same time focusing on clothing deconstruction and draping, I enjoy the process of freely experimenting with different silhouettes and proportions on the dress form.
For my senior thesis collection, I was browsing a scientific journal and came across pictures of blood virus cells under a microscope that caught my eye. At a magnification of 200 times, they are colorful, and their organs are diverse and tightly connected with each other. This discovery shattered my previous understanding of viruses and inspired me. So I've tried to incorporate knitted elements into my designs to mimic their shape.
The variety and innovation of fabrics are a highlight of my collection. I applied crochet, felting, and transformed denim in several ways as well.