Kittiya Punprapun was born in Bangkok, Thailand, but attended the Lycée Jeanne d'Arc, Clermont Ferrand, in France. She is pursuing a B.F.A. in Fashion Design from the Academy of Art University and received an Honorable Mention in last year's CFDA Scholarship Design Competition. With laminated silk, wool silk blend, and taffeta, Kittiya used complex pattern-cutting to create overlaid panelling construction. Fabric was folded and inserted within seams to achieve architectural form. Inspired by body-conscious curved outlines reminiscent of the irregular, Kittiya's collection incorporated distorted organic forms to enhance clean base colors and highlight proportion and form.
Follow the jump for more with Kittiya!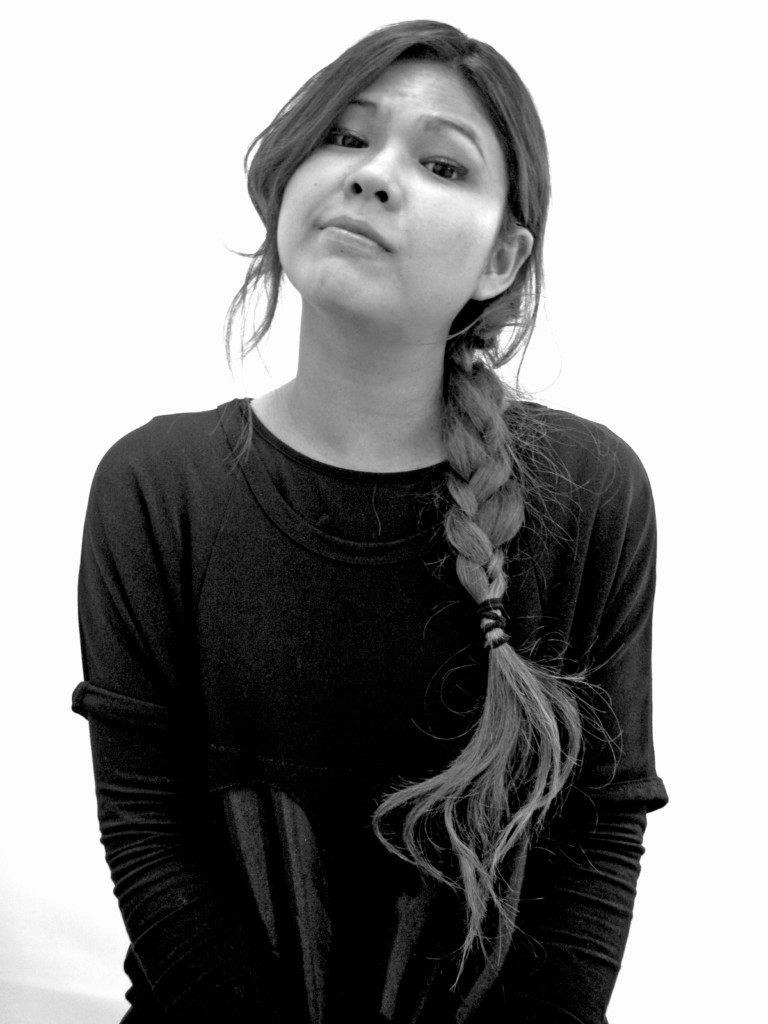 What [item of clothing] is the greatest love of your life?
My vintage AllSaints leather jacket.
What is your [style] motto?
I'd rather do nothing, than do something I know I don't love
What is your most treasured possession?
My memories.
Who are your favorite [fashion] heroes in real life?
Tilda Swinton
For more on the 2013 Graduation Fashion Events, click here.