Eli Daniel Odisho grew up in Turlock and Modesto, California, where he attended John H. Pitman High School. He came to the Academy of Art University to earn a B.F.A. in Fashion Design. The collection is a reflection of Odisho's interpretations of different facets of spirituality – including witches, the Virgin Mary, and a fascination with embellishment – and the silhouettes were influenced by the natural drape of the fabrics. He collaborated with B.F.A. Textile Design student Miriam Tolentino, who created unique denim textiles for the collection.
Miriam Tolentino was born and raised in Santa Cruz, California and attended Santa Cruz High School. She is pursuing a B.F.A. in Textile Design from the Academy of Art University, and took 2nd place in the Fall 2011 Stylesight Prints and Graphics Contest. She collaborated with B.F.A. Fashion Design student Eli Daniel Odisho, creating unique denim textiles for the collection. Tolentino was inspired by the graphic novel Sin City, translating the textures from Frank Miller's illustrations onto the textiles.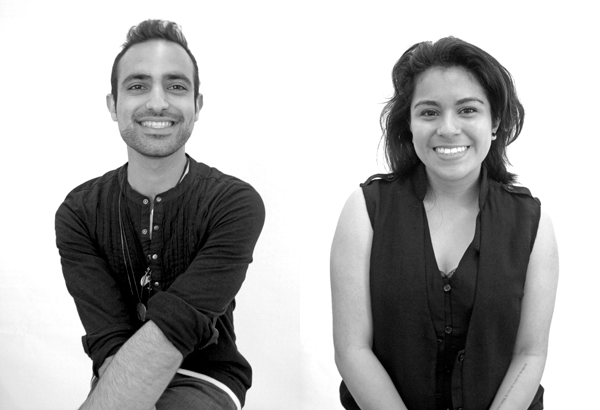 Follow the jump for The Proust [Fashion] Questionnaires!
Eli…
If you were to die and come back as [a fashion icon], who would it be?
Edie Sedgwick
What [item of clothing] is the greatest love of your life?
My red sweatshirt that has black and white striped sleeves. I bought it at Buffalo Exchange in LA forever ago, and I'm obsessed with it.
What is your current state of mind?
My current state of mind would honestly have to be cautious. Almost like I'm in a really intense dream, and I feel someone trying to wake me up, ruining the whole new world that just seems to be rushing towards me. It's almost a little exhausting.
What is your greatest [style] regret?
I regret wearing an oversized brown suit vest, with a sage green Las Vegas t-shirt, sloppy blue skinny's, tucked into brown cowboy boots.
Miriam… 
What is your greatest [style] regret?
I wish that I could look nice and feel confident in my outfit everyday because I'm a believer that first impressions matter. However, looking nice is not practical for me. I'm messy and I am always running around from place to place. I love what I do and I like being covered in paint all day, but it would be nice to look cute when I see the cutie that works at Philz coffee.
What is your current state of mind?
Thankful for this opportunity. Excited and nervous for the transition I'm about to embark upon.
Which [items in your closet] do you most use?
My boots! I definitely wear a pair at least once a week. I have all different styles, but my favorites are my faux snakeskin with gold buckles.
For more on the 2012 Graduation Fashion Show and events, click here.