Ethan Chihuan Yang was born in Taiwan but raised in Greece, where he attended the Tasis Hellenic International High School of Athens. He came to the Academy of Art University to earn his B.F.A. in Fashion Design. Yang was inspired by the Flemish artist Jan Van Eyck, known for his traditional approach, which led Yang to go back to basics – focusing on the silhouette, cut, and construction of the garments. The collection was made using leather and wool.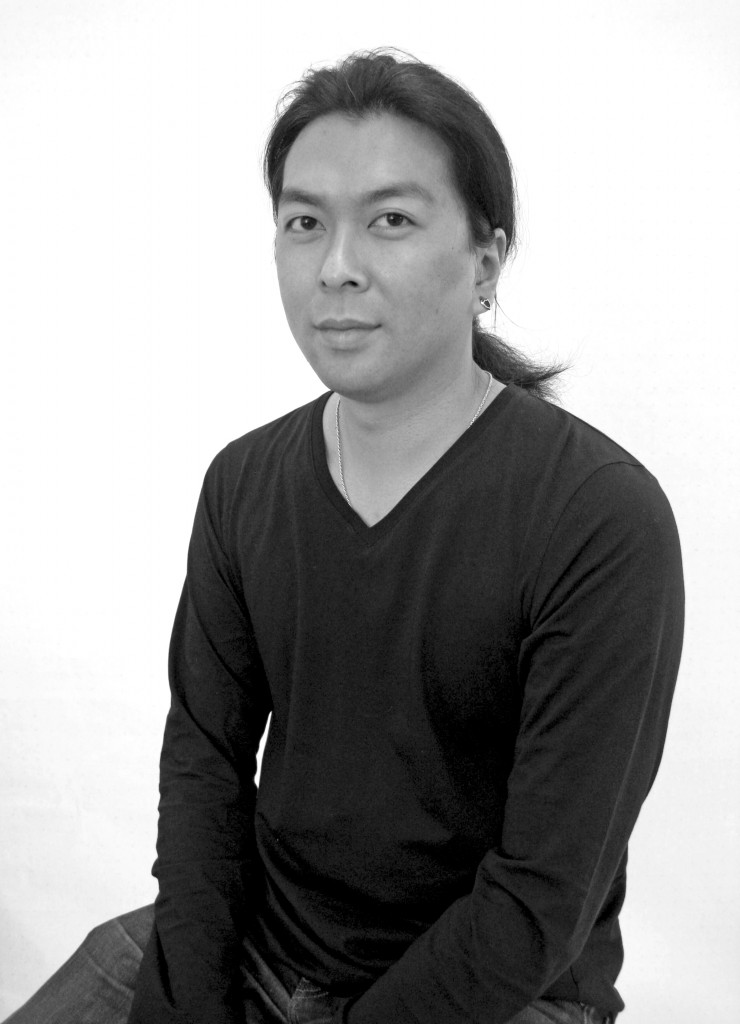 Follow the jump for The Proust [Fashion] Questionnaire!
What is your greatest [style] regret?
My style walks with me through different stages of my life. What I'm wearing embodies the inner state of me at the moment that I don't regret anything, but I will always expect more from myself.
What is your most treasured possession?
A hand-sharpened pencil from my father. Being a fine artist, my father appreciates the artisanal way of sharpening the pencil all his life. Every chance I came home for a visit, he would always prepare these hand-sharpened pencils when I'm doing my sketches. It is his way to express love and to inspire me through my career, which I will always treasure.
If you were to die and come back as [a fashion icon], who would it be?
There are too many fashion icons that I want to be from different periods of time. I look up to Alexander McQueen, Giorgio Armani, Hedi Slimane…etc. And it will be my greatest of honor to be any of them. Since I'm so greedy, I'm very happy to be just Ethan Yang.
What is your current state of mind?
It's complete chaos in my mind right now. I'm focusing on the final touches for my collection and there are a million things. Meanwhile, I'm extremely excited and optimistic about what's waiting for me in my future.
For more on the 2012 Graduation Fashion Show and events, click here.