The title of this post may have embellished the truth a little bit. They didn't really go wild for the new issue of 180 Magazine — but people were really excited.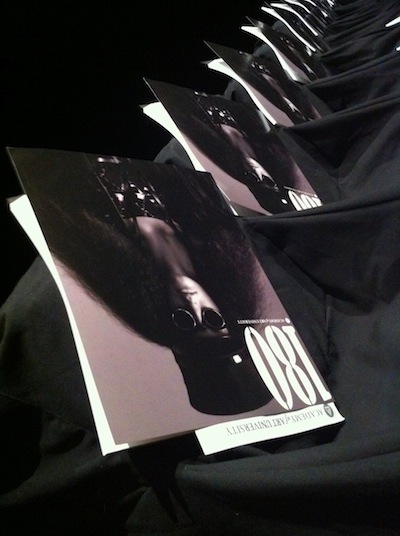 The super-sized issue (it is quite large) did not only get an ovation from the crowd at our Mercedes-Benz Fashion Week show (a copy was placed on each seat), but people rushed into our Fashion's Night Out event and cleaned us out of 200 copies in less than hour!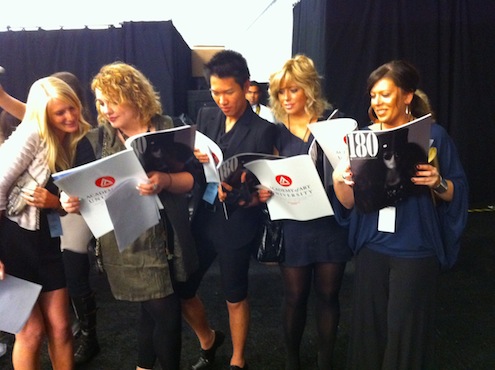 Beyond the Front Row members, Gena Banducci, Annie Wehby, Danny Dinh, Courtney Geier and Bridget Reed flip through the new issue of 180 backstage at our New York show. This picture is not posed at all.

For more info about our New York Fashion Week show, click here.