Once Thanksgiving is over the first thing on everyone's mind is: 1) Why did I eat so much? 2) It's time to start thinking about those December Holidays! Christmas, Hanukkah, Kwanzaa – they all make up the season of giving. November 25th marks the start of the buying frenzy with the infamous Black Friday. Department stores open at the crack of down and shoppers run over each other trying to get their hands on the best gifts at the best price – sounds great if you have an affinity for contact sports.
But for those of us who prefer a slightly more serene shopping experience, why not shop at your favorite local boutiques instead? All weekend long, boutiques in SF are offering discounts to shoppers looking to purchase unique, finely crafted gifts that won't need a gift receipt. We're sure you all know about Black Friday – and you might have also heard about Cyber Monday, a day of discounts that has gained popularity in recent years as more and more people do their shopping online. This year another shopping event has been added to the roster: Small Business Saturday, a day of shopping dedicated to local businesses. Whichever day you plan on shopping, or if you plan on shopping all weekend long – we've got something for you. We've rounded up deals from some of the best boutiques in the city so you can find the perfect gifts and support your favorite local shops!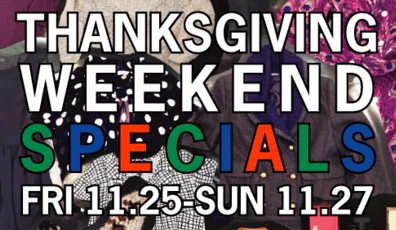 RGB Shop + Gallery is offering promotions all weekend long! Spend $75 get $15 off, Spend $150 get $30 off – the more you spend the more you save. They stock clothing from Something Else, Tylho, Ella Peru and Theme. And perfect for the holidays, they've got cute gift ideas from Ineke Perfumers, Eugeniz Kim Hats, and Thursday Friday Bags. They are also participating in Small Business Saturday, which is sponsored by American Express – if you register your card you can receive a $25 credit for spending $25 at a small business like RGB – it's a win win! To register your card click here and be sure to stop by RGB at 3024 Fillmore Street from 10 AM to 8 PM Friday, Saturday, and Sunday. More details here: http://rgbsf.com/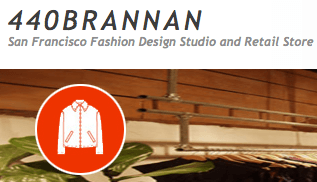 440 Brannan, a local boutique and design studio for emerging designers, is holding Black Friday festivities as well. From 3 PM to 9 PM you can stop by the shop and peruse locally made men's and women's wear while sipping on complimentary cocktails. This is truly the place for the most sartorially minded person in your life who always wants to know about the latest designers – they even stock our very own Jonathan David Baker!

One of our fave stores Acrimony and their new sister store ACRE/SF are having holiday deals all weekend long! Starting on Black Friday, when you spend more you save more – spend $200, get 15% off; spend $200-$600, get 20%; etc in stores and on-line. They are also holding an archive sale of all their collections from past seasons – remember that Ann Sofie Back dress you were coveting from Fall 2010 – well you might just be able to get it! And be sure to check out the homewares at ACRE/SF: coffee mugs, candles, lanterns, and many more small items perfect for gifts! Visit Acrimony at 333 Hayes Street or ACRE/SF at 301 Union Street or online at shopacrimony.com!

Mira Mira is a boutique in the Mission specializing in unique, independent designers from all over the world. They'll be having in-store specials for Black Friday and on Saturday, offering 15% off all Fall merchandise. They are also extending their hours, staying open until 9 PM and they'll be serving holiday treats! Be sure to stop by their store at 3292 22nd Street at Valencia – you don't want to miss these deals!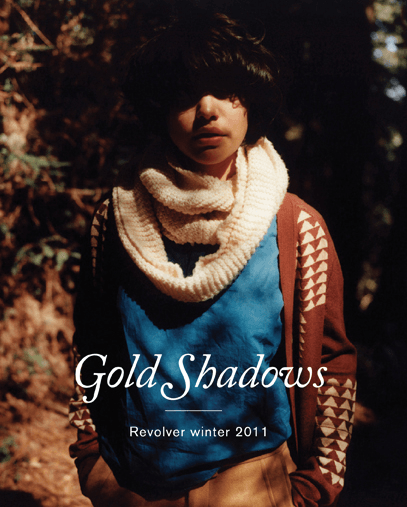 Revolver is an amazing SF boutique bringing you beautiful high quality, genuine goods and crafted pieces from local and international artisans. They've got everything from men's and women's apparel, homewares, and hard to find publications – perfect for finding unique gifts for friends and loved ones. Their offering 10% off everything at Revolver on Black Friday so be sure to stop by their store at 136 Fillmore Street (in Lower Haight) on Friday from 12 to 8 PM! Check out their site here.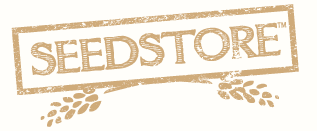 Seedstore is a boutique and collaborative space bringing together men's and women's apparel and vintage goods. They stock some of our favorite cult brands like Reyn Spooner, Pendleton Portland Collection, and The Furies. Be warned – it's extremely hard to stay focused on buying gifts for others, you might just have to get one for yourself too! Visit Seedstore at 212 Clement Street on Small Business Saturday for 20% off your purchase of regular priced items!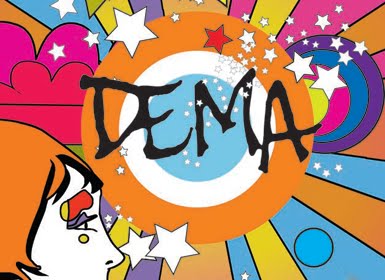 Dema is a boutique specializing in modern interpretations of vintage classics located in the Mission at 1038 Valencia Street. They also carry small skincare items such as lotions bath salts and oils – perfect for gifts! They are participating in Small Business Saturday, offering customers 20% off if they say that they're "Shopping Local". You check out their website and facebook for more product info!

Metier is a San Francisco shopping landmark, having been in the city almost twenty years. They stock some of the best designers in the biz, including Isabel Marant, Suno, Alexander Wang, 3. 1 Phillip Lim, and many more. Talk about a dream closet! They've recently launched e-commerce on their site, and in celebration of this Metier will be participating in Cyber Monday! Be sure to stop by their new webshop at http://www.metiersf.com/ on Monday, November 28th for deals on your favorite designers!