When we saw Madonna wrangling a chicken in the new Dolce & Gabbana ads, we just had to share it...
Erin A.F. Milosevich, MFA Fashion Design, is proof that big inspiration can come from the tiniest moment. Born in Champaign,...
And another bites the dust – Milan Fashion Week is over and now it's off to Paris! But, before we...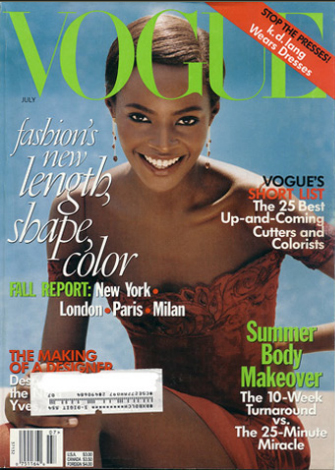 Model Kiara Kabukuru on the cover of Vogue, July 1997. Photo courtesy of Modelinia. Today's "Throwback Thursday" celebrates Kiara Kabukuru,...
Rag & Bone Fall 2012. Photo Courtesy of WWD. Milan fashion week has come to a close, and with that,...